You have /5 articles left.
Sign up for a free account or log in.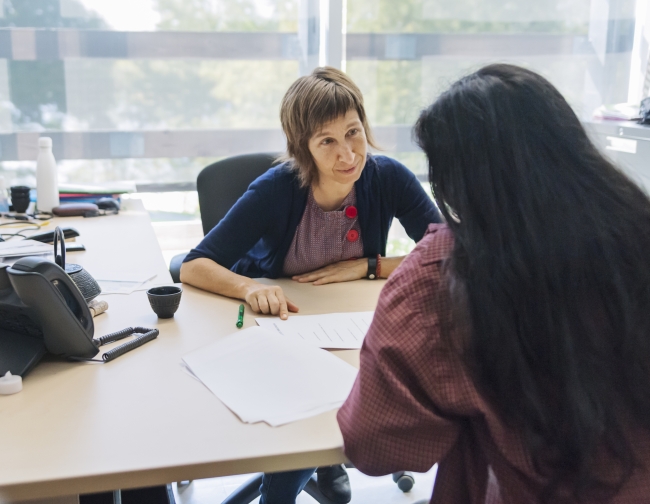 martinedoucet/E+/Getty Images
Declining student mental health continues to be a concern for those in the higher education sphere, but many on the front line of student supports are unaware of how to aid learners' emotional well-being.
In a recent webinar series, "Pivot Your Programs!" hosted by Association for the Promotion of Campus Activities, life and wellness coach Debra Rieder offered insight into current students' retention concerns, how to identify poor mental health among learners and a simple activity faculty or staff can use to engage students' mindfulness.
Mental health declines: Over the past decade, retention concerns for students have changed, Rieder said.
In 2013, top retention challenges in higher education included alcohol or drug addiction, sexual assault, cultural diversity awareness, and a lack of information regarding the college or university. Now, mental health and affordability are among the chief concerns for students, and the campus community should prioritize recognizing barriers to student wellness.
Often, students are caught in the "murky middle" of campus resources, Rieder noted. The murky middle is a bell curve of students falling outside the top and bottom academic performers who receive additional resources to reward success or prevent stop-outs, respectively. Those in the murky middle could still be at risk of stopping out and should have similar financial considerations as their peers, Rieder explained.
When students feel financially squeezed, it can impact their mental health and academic performance. Students may be working on top of pursuing their education, have limited resources for their basic needs or feel additional pressure to perform well academically.
Where to step in: Studies show when students are experiencing high levels of emotional or mental distress, they often turn to their peers, Rieder said. However, advisers and professors can still play a vital role in identifying a student experiencing a mental health crisis.
Irritability, social isolation, faltering academic performance, skipping classes, loss of interest, lack of self-care and substance abuse can all be symptoms of heightened stress. Less noticeable signs include overeating or not eating, sleeping more than usual, or escaping with distractions.
An easy first step for faculty or staff members who want to support student mental health is identifying available resources on campus for students to utilize. Many students are not aware of the full breadth of services that are free to use at their institutions, and advisers can help bridge this gap.
Mental first aid courses can provide faculty and staff members with training on how to reach out and establish care for those in crisis, as well.
Faculty and staff members can also educate themselves on healthy coping strategies, helpful language for supporting those in crisis and when to suggest seeing a health or mental health care professional.
DIY: One activity advisers can use to help students who are struggling with negative self-talk or situational depression is a mindfulness writing exercise, Rieder said.
To do this, give the student a pen and paper (or have them use their laptop), set a timer for 60 seconds, and have the student list 20 things that make them happy.
Most people can't finish the exercise in 60 seconds, Rieder says, but that's OK. The larger point is to get the student intentionally considering what activities, interests or objects bring them joy.
After the 60 seconds are up, have the student reflect on how many items on the list they've engaged with in the past week. This can serve as a wake-up call to learners that they're not investing in their own happiness and need to break from a routine of stressors. Together, the adviser and student can identify how to build habits around those things that bring the student joy.
Do you have a wellness success tip that might help others encourage student success? Tell us about it.