You have /5 articles left.
Sign up for a free account or log in.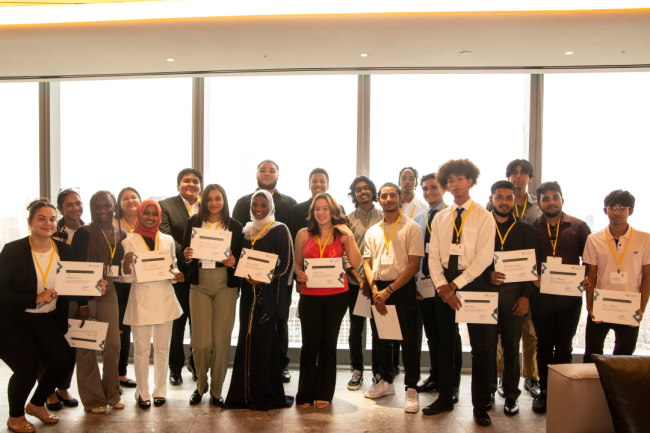 City University of New York
The City University of New York is broadening experiential learning opportunities and placing career readiness at the forefront with its degree redesign and apprenticeship offerings.
A $2 million investment from New York governor Kathy Hochul will expand apprenticeships for two-year-degree seekers at 10 CUNY colleges. New program offerings starting in this fall will support students with paid work experience, networking within their desired field and faculty mentors while keeping them on track toward degree completion.
What's the need: The development of apprenticeship offerings is part of a larger CUNY strategy to ensure students can connect more quickly to their career paths, says Lauren Andersen, university associate provost for careers and industry partnerships.
The idea, she says, is not to just help students succeed "while they're in our doors, but once they leave our doors—that they can pursue the dreams that they're looking for."
To accomplish this goal, CUNY is building out a two-part equation:
Providing students with on-the-job experience to prepare them for the workforce
Working with industry to establish talent expertise, space and resources for CUNY graduates.
CUNY has offered apprenticeships for years, on an ad hoc basis, to business, education and health-care program students, but these were separate from the degree program and usually not credit bearing, Andersen says.
"We recognized there was really a need [for] our student body, many of them first in their family to go to college, many of them lacked professional networks … There was a need for us to integrate these experiences more into the standard degree path," Andersen explains.
Providing paid experience for students—particularly those interested in harder-to-enter fields like technology, business and the corporate sector in general—as a readiness credential is critical.
"A lot of internships, especially apprenticeships, convert to full-time hires," Andersen adds. "That's definitely what we're seeing at CUNY. The vast majority of students who have gone through these apprenticeships are converting into full-time, and that's exactly what we want from the beginning."
Building up: Starting in 2020, CUNY partnered with the New York Jobs CEO Council, a nonprofit focused on workforce development solutions, to establish five pilot apprenticeship programs.
The apprenticeships are part of a program redesign within 10 participating colleges: Borough of Manhattan Community College, Bronx Community College, College of Staten Island, Guttman Community College, Hostos Community College, Kingsborough Community College, LaGuardia Community College, Medgar Evers College, New York City College of Technology and Computer Engineering, and Queensboro Community College.
The colleges identified 25 associate of applied science (A.A.S.) two-year degree programs and addressed syllabus revision, enhanced student supports and increased data usage as well as workplace learning and employer engagement.
The degree programs vary by college but include accounting, computer applications, computer engineering, computer technology, entrepreneurship and small business, government, information technology, marketing, and programming and software development.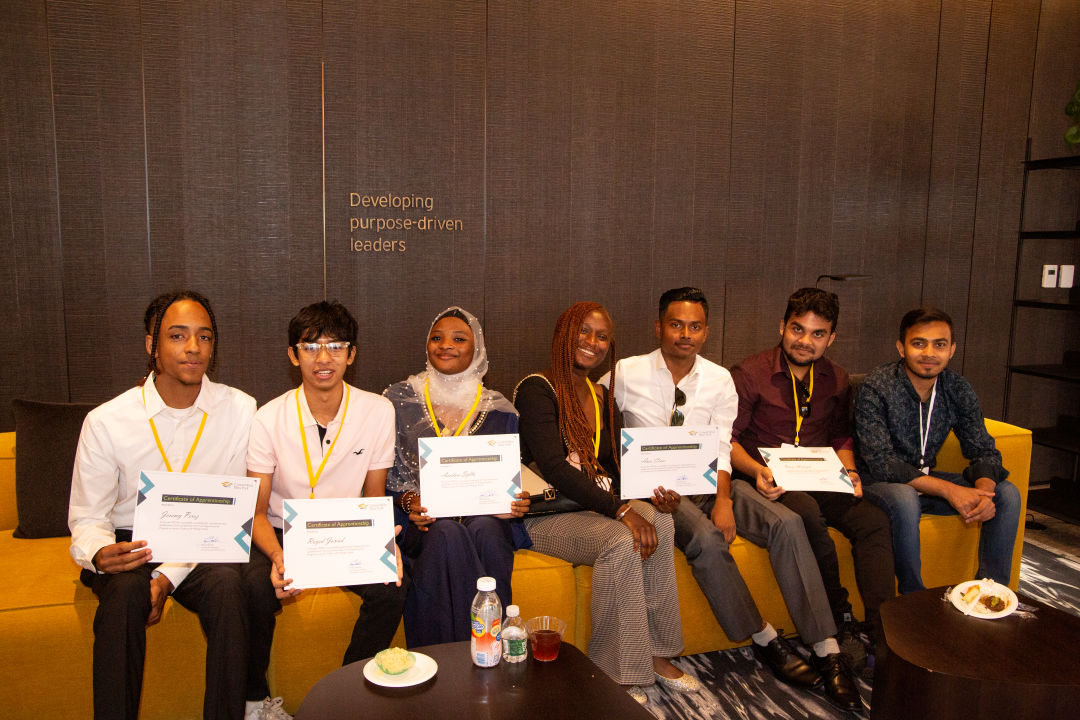 CUNY is allocating the $2 million grant from the governor to personnel funds related to professors developing apprenticeship curricula and staff liaising with employers.
How it works: Apprenticeships at CUNY place students with employers for one semester or two, with the goal of them receiving full-time work upon completion, along with a CUNY certificate or degree.
Most apprenticeships are A.A.S. programs, allowing students to start working immediately upon completion rather than transferring into a bachelor's degree program.
Any student enrolled in an A.A.S. programs can apply for an apprenticeship through CUNY, so long as they are on their degree path and have at least nine credits left toward their degree. There is no formal application process other than students indicating they'd like to participate in the program. Employers review and select candidates, and then each student is notified of their placement.
"The five [apprenticeships] that we did previously were single employer to single [institution], but we're looking to expand the number of employers that work within the apprenticeships," Andersen says.
For a one-semester apprenticeship, students will work almost full-time, and during a two-semester apprenticeship they will work part-time.
For both lengths of program, students are paired with a faculty mentor who facilitates the corresponding curriculum, developed by industry experts and faculty members.
"Building these relationships between faculty and industry partners is really helping us with this culture change," says Rachel Stephenson, chief transformation officer at CUNY. "It's opening up the eyes and ears and hearts and minds of all stakeholders, so that we arrive at a place where what students are learning in the classroom is ultimately preparing them for that next-level opportunity."
Employers also pay all apprentices, and students will earn nine credits for their participation.
Looking forward: In the future, CUNY hopes to expand apprenticeships further to address programs related to health care, hospitality and media production, Stephenson says.
Developing apprenticeships is resource intensive. It involves finding faculty members and industry leaders to partner with, managing the process, and compensating them for their work, in addition to paying students for their work.
CUNY staff members are also placing special emphasis on communication of these opportunities for students, hoping to attract as many eligible students as possible. Prior, the college saw low numbers of applications because students didn't think of themselves as capable, despite the opposite being true.
"[Students] don't see themselves in these jobs; they don't see themselves in these pathways," Andersen says. "We have to do some work on our side to make sure that we are demystifying, from day one, that this is a great path for students … and that they belong in these workplaces, just like everyone else."
If your student success program has a unique feature or twist, we'd like to know about it. Click here to submit.