You have /5 articles left.
Sign up for a free account or log in.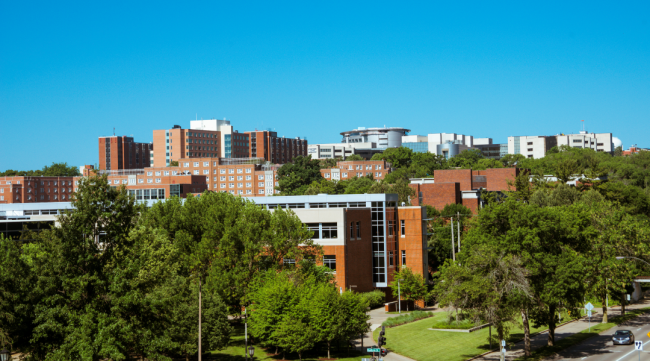 dosecreative/iStock/Getty Images Plus
Many students learn valuable on-the-job experience as employees of their institution, but connecting their work to future goals and classroom outcomes can be a challenge for higher education practitioners. A recent survey of hiring managers found 52 percent believe experience is the most important factor in hiring decisions for recent graduates, making it more critical to connect co-curricular and curricular learning.
The University of Iowa launched a program in 2009 to support students in identifying their workforce skills developed on campus in student employment. Iowa GROW—short for "guided reflection on work"—is a trademarked intervention adopted and adapted by hundreds of other institutions to help students make meaningful connections between their jobs and learning through regular conversations with supervisors.
The conversations help students build confidence in their co-curricular learning and connect job functions with their desired career after graduation while creating mentoring relationships with older adults at the college.
What's the need: Student employees are sometimes able to identify the "real world" skills they learn on the job like time management, conflict resolution and balancing priorities. However, research shows students have a harder time connecting their jobs to their classroom learning. Supervisors can help bridge the knowledge gap between schoolwork and other work.
The University of Iowa's division of student life wanted to enhance student employees' experiences within the department. Sarah Hansen, then-associate vice president of student life, dug into the research to find what would be meaningful and doable within the campus context. Hansen, now vice president for student life, and her team created Iowa GROW as a result.
How it works: In an Iowa GROW conversation, supervisors pose four questions to employees:
How is this job fitting in with your academics?
What are you learning here that's helping you in school?
What are you learning in class that you can apply here at work?
Can you give me a couple of examples of things you've learned here that you think you'll use in your chosen profession?
"They are really specific—they're focused on transfer of learning across contexts, so back and forth between work and academics because we [division of student life staff] are here to support the academic experience," Hansen says. The questions also tie into transferrable skills and NACE's career competencies.
Supervisors have guided conversations with students twice during each semester that they're employed and can adapt or add questions based on the student's length of employment or year in college. For example, a supervisor might ask a senior what their role has taught them about workplace culture that will help them in selecting a full-time position after graduation.
Time is always a concern for supervisors, but the intervention is structured so it can happen without much disruption during the workday (like at a produce prep section or while sorting papers) or in a small group setting with multiple students. There's also a QuickStart version of the Iowa GROW questions to help a supervisor get more comfortable talking with a student about their skills and life goals.
The interventions were designed to be doable and meaningful within the context of the institution, Hansen explains. Many institutions host professional development workshops or sessions for employees, but Iowa's goal was to embed metacognition into the experience rather than teach specific skills.
The outcomes: Students participating in Iowa GROW conversations have been more likely to believe their employment gave them career-related skills and helped them gain problem-solving abilities, communication skills and general work habits.
For example, in a 2021 survey, 91 percent of student employees who participated in GROW believed their job helped improve verbal communication skills, but only 83 percent of non-GROW employees said the same. Most student employees on campus participate in GROW conversations, but the fluidity of student employment timelines and supervisor turnover makes it difficult to capture all students, Hansen explains.
Student employees at Iowa have retained at a higher rate than their peers since 2012, particularly among underrepresented racial or ethnic minorities and first-generation students. The intervention develops relationships between supervisors and students, creating a sense of accountability and responsibility within students' roles and creating a mini mentorship.
"It has all of the elements of good mentoring in that it's context specific, it's ongoing, it's meaningful, and so we may not call it that, but it really is," Hansen says.
Campus partners have also been onboard with the program, looking at the data and their own goals of student learning, Hansen says.
Looking ahead: Since 2009, Iowa GROW has expanded to include the majority of student employees on campus at the University of Iowa, training and retraining supervisors as needed to hold conversations.
Over the years, Iowa GROW has been used and adapted at various institutions. The program fits in most contexts, regardless of size, location or student population, Hansen says.
Terri Schnelle serves as the director of projects and partnerships, managing the day-to-day work of supporting other institutions in GROW and developing additional resources.
Iowa is also adapting the program to better equip supervisors for GROW conversations. With rising concerns around student mental health, program leaders hope to better guide and support staff as they engage in difficult topics with their employees.
If your student success program has a unique feature or twist, we'd like to know about it. Click here to submit.
This article has been updated to correct Sarah Hansen's title.