You have /5 articles left.
Sign up for a free account or log in.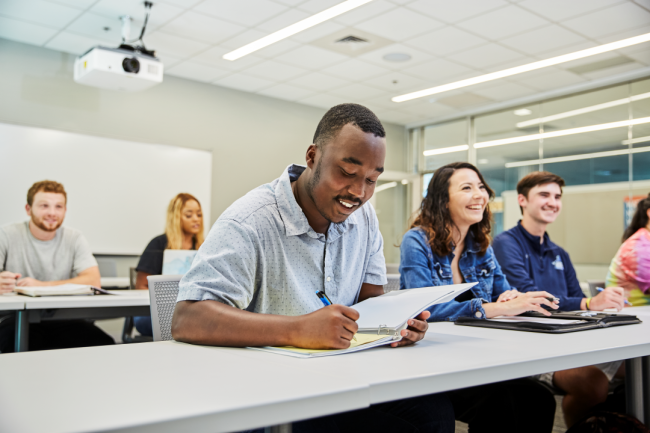 University of West Florida
In August, the University of West Florida established a new office focused on workforce development, centralizing and prioritizing efforts to accelerate workforce planning and alignment, employer development, applied research and access to UWF talent and programs.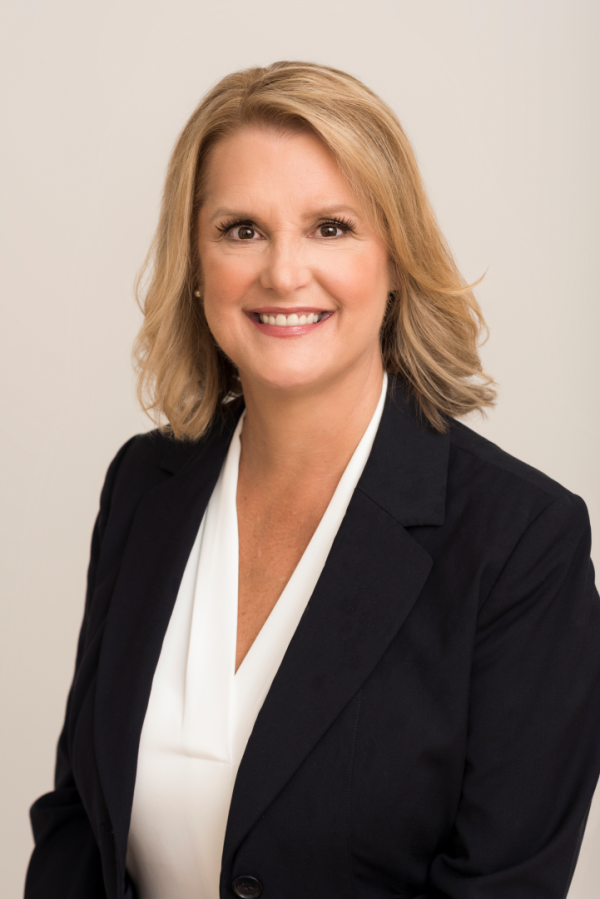 Sherry Hartnett serves as the inaugural director of the novel office, leading strategic planning efforts and serving as a liaison to the Pensacola, Fla., community. Harnett spoke with Inside Higher Ed about her new role, the goals of the office and challenges in the field of workforce development.
Q: What led you to a career in higher education?
A: I actually spent most of my career in the corporate world as a corporate marketing executive and transitioned over to higher education about 10 years ago. It was really to help make a difference in the students' lives and help them find those great careers that they wanted and be successful in their careers.
The corporate world is very different [from higher education], although we were always hiring recent college graduates, so I was very familiar with them all along the way.
One of the things I found is often they weren't necessarily workforce ready. They were super smart and they were ambitious, and they had the drive and the passion, but maybe they just didn't have the soft skills needed in the workplace.
I would find myself coaching the younger ones, but also coaching all my leaders all the way up. I found a passion for mentoring and coaching and really loved seeing their success as they moved up, even if they moved up and away from the company that I was working for. It was great because they were succeeding in their careers and lives, and that was what it was all about.
So really it was an easy transition to higher education, because that's been where I focused. I was a marketing professor before this recent job. It's just so fun to see them—you see the light bulbs go off, you see them learning about the field, but then I also had them applying what they were learning with my friends in industry and in the community. Then to see them get their first jobs and be so successful, it's like they're all my children. Now in this role, I can hopefully make a much larger impact on students at the university.
Q: What is your new role and how does it fit into the university's mission?
A: This is a brand-new Office of Workforce Development, and the goal is aligning education with career success and economic growth. What I'm very excited about is, this is brand-new for the university. Our president, Dr. Martha D. Saunders, she's a visionary … she wants to continue to take things to the next level for both our students and our community. That's where this office of workforce development fits: it's that partnership and collaboration and communication between the university, our students and the business community.
As director, I'm starting up the office, and I have three short-term goals to get started and then I have some longer-term goals. The first three are really to serve, like I was mentioning, as that UWF liaison for the development of workforce initiative by bringing the needs of the community back to UWF decision-makers and helping the community understand how to work within the university system to make life easier for everybody.
And then creating career pathways for the UWF students to make sure that they're equipped with both the skills and knowledge to succeed, but also that they're workforce ready with the soft skills they need and that they know how to apply what they've learned at the university. The third is, how can I help assist the employers to find those skilled workers and help those skilled workers contribute to the local economy? How do I make it easier for the students to find those jobs in our community, and how do I make it easier for the employers to find the right students to help their businesses grow?
I enjoy working where I can create something, and so I've been given this broad vision, and now it's my responsibility to come up with, what is that strategy going to look like? This is in the very beginning stages, and I'm spending a lot of time listening and learning from the community; I'm listening and learning from the deans at our colleges here at the university. I'm listening and learning from students—I have been doing that ever since I was a marketing professor, just hearing from a student's perspective, how hard is it to get an internship or a job in our community? What are the things that make it more challenging than it needs to be?
I will say, I feel like I'm drinking through a fire hose right now, but as I keep hearing some things over the last few weeks that I've been in this role, I'm starting to hear some of the things that could be possible solutions. Then we can start working on small pilot programs, perhaps, put something together with a few employers and a pipeline of students. Then we can test, pilot, tweak, see what's working, what's not working, and then our goal is to scale that up within the university with more businesses.
Q: When talking with outside partners, what kind of conversations are you having with them? What do they want to see from UWF students?
A: The nice thing is everybody has been very complimentary about UWF; they think our students are getting the education that they need, so that is very good.
What I'm finding is our community is booming. The northwest Florida region has about a million people in it right now, and it's growing and diversifying. While we're growing, as you know, the world is changing, jobs are changing, the needs are changing. What I'm hearing from them is their worlds are shifting, and how can we help them with this new world, where they have a different kind of workforce, they have different needs in their businesses? And how can we help them find the students that are going to help them with their current needs?
After conversations happen, you start to realize, maybe students need certain degrees, but they also need certain certifications to actually get started in a particular job. So I'm listening for, are there opportunities for us to embed some certifications into our degree programs—so that by the time the students graduate, they are ready to go? For example, in our cybersecurity world, we have a stellar center for cybersecurity. One of the things that they've started to do is work on getting the students to have security clearances before they graduate. Because before they were graduating, they had the credentials, but they didn't have a security clearance, so they still couldn't work. So now we're working to do that earlier in their education. It's really all about employability. How can we make our students employable in the current world? And how do we make them be able to change as the world changes?
Q: What are the metrics you'll be gauging to measure the office's success or impact on campus?
A: We're working on that … but I know that our metrics are going to be very outcomes-based. They're going to include things like number of students in the pipeline, number of businesses in the community that are in partnership with us, etc. I will tell you, this is going to tie into our overall metrics that we have as a university, so everything that I'm doing is also to help us achieve those metrics. For example, are we retaining students? Are they graduating on time? Are they getting good jobs in their fields within a year of graduation? Are they making a good salary?
Q: What is your personal philosophy for student success?
A: Career success is when a student finds their niche. They find the degree and the type of work they want to do, that's going to make them happy, so they don't feel like they're going to work every day, but they're enjoying what they do. And that they find a great company that fits the culture of a company that they want to work for, and that they're getting paid a fair living wage—or preferably more—in their job, and that they're happy.
At the end of the day, we want our students and our employers to be happy. So that's part of what this is—trying to make sure that we have created a pipeline or a pathway where we are helping both the students and employer find that right fit.
If your student success program has a unique feature or twist, we'd like to know about it. Click here to submit.