You have /5 articles left.
Sign up for a free account or log in.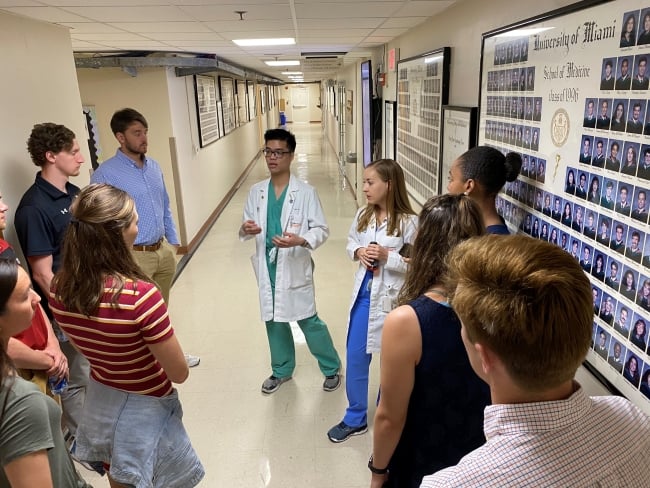 Josh King/Davidson College
Many college athletes spend countless hours on and in planes, trains and automobiles traveling to and from matches, tournaments and preseason trainings. A career services staff member at Davidson College in North Carolina got creative with offering professional development opportunities for athletic teams, traveling alongside players and coaches to provide resources on the road.
Josh King, associate director for engagement and athlete career development at Davidson, joined the college in 2019 and was looking to build rapport and structure programming with athletes. But he quickly realized how packed their schedules were.
Rather than piling on to an already-long to-do list for student athletes and coaches, King committed to traveling with teams on road trips to establish relationships with them as well as provide career and engagement services during free time. The program, called Road Treks, capitalizes on extended periods of time when athletes are on the road.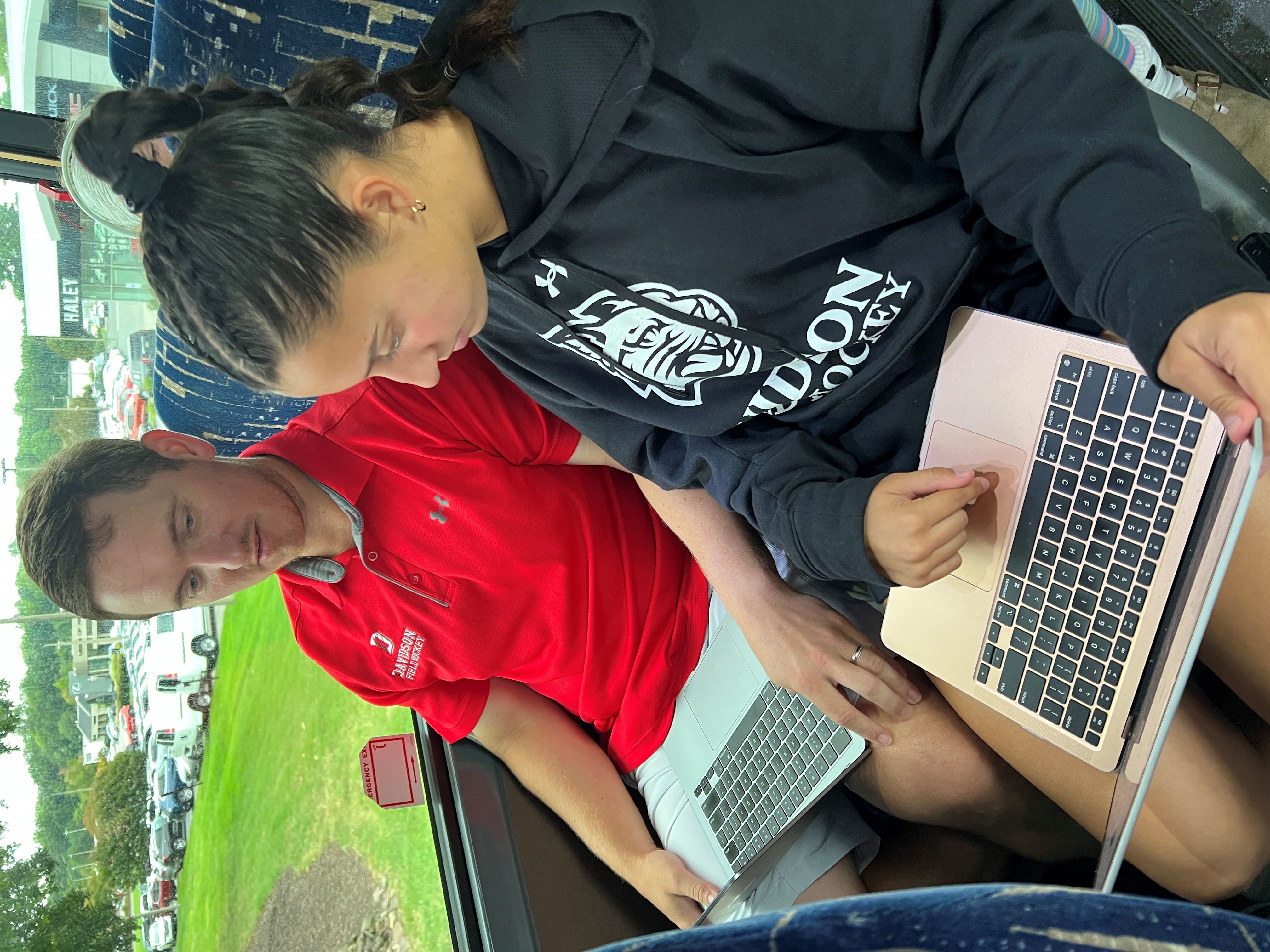 How it works: During the Road Trek, King works with coaches to determine team capacity and surveys athletes to understand their needs. Depending on the team's bandwidth, King could be gathering insights or providing career development experiences such as one-on-one advising or setting up alumni networking dinners or a site visit with a graduate school.
"This depends on the length of the trip and the level of focus required for the scholar athletes, as well as time of academic year, if school is busier," King explains.
Before booking himself on a trip, King evaluates where the teams are going, how long they will be there and the type of trip, whether it's for training, a preseason game or a conference. "When teams travel, they often have downtime at the hotel, on the bus, in the airport, etc. So I want to make sure I will have some of that time to maximize my value add," King says.
On a trip to Fort Lauderdale, Fla., in January, Davidson's swim and dive team participated in a networking challenge, visited a nonprofit, toured the University of Miami's School of Law and Miller School of Medicine, and completed a résumé workshop with King.
Footing the bill: Team travel is paid for by each athletic team budget, so King always offers to pay for his own travel and accommodations. "Some coaches offer to pay anyways, and most times I eat with the team at little to no additional cost for anyone," King explains.
For larger events, like an alumni networking dinner, the event is co-sponsored with other college events or allocated through regular program budgeting from his department, King says.
Warning: Long Travel Ahead
Many college teams travel long distances to participate in NCAA athletics, costing them valuable time and energy and often removing them from traditional college experiences.
The upcoming conference realignment will push D1 athletics teams to travel farther than ever before during the regular season, with some conferences stretching coast to coast. As a result, higher education administrators, staff and faculty will have to find creative solutions to serve student athletes during their time on the road.
The dollar amount allocated to travel and accommodations could be compared to one or two workshops hosted on campus (factoring in food and other expenses), so to King, the value of several days on-site with athletes with multiple touch points and relationship building provides "a greater value for everyone."
The impact: Since launching the initiative, King has gone on 14 trips with eight sports teams (men's and women's soccer, field hockey, lacrosse, volleyball, baseball, swim and dive, and women's basketball) over the past two years. This fall, King will embark on four more trips, with a goal of six to eight Road Treks per year.
Athletes on teams that King travels with are much more likely to utilize the career advantage program (the athlete-only career services program) than their peers, and King's office has seen an uptick in career advising appointments within three weeks of the trips for each team.
Many teams have long-established routines and travel preferences, but King has found through communication and offering a variety of options, he can both build relationships with athletes and better prepare them for their lives after graduation.
If your student success program has a unique feature or twist, we'd like to know about it. Click here to submit.