You have /5 articles left.
Sign up for a free account or log in.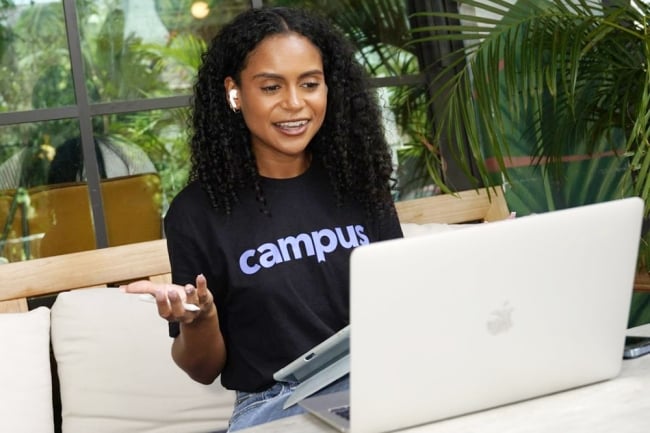 Community colleges have a long-standing—and seemingly intractable—struggle with student completion. Though measures vary, the rate at which students at two-year institutions earn an associate degree or certificate within three years is at about 36 percent, rising to 43 percent over six years. The reasons why are plentiful and complex, ranging from inadequate funding to institutional deficiencies. And while some have attempted to tackle the problems over the years, the progress has been slow—even by academe's standards.
"I'm an old woman and I have tried to run at this problem my entire life," said Gail Mellow, a president emeritus of the City University of New York's LaGuardia Community College. "You see small things that moved us forward, but … we can't wait any longer."
Many have tried to crack this problem, both from within traditional community colleges and from would-be alternatives. Mellow's colleagues at CUNY hatched one of the most promising efforts, the Accelerated Study in Associate Programs initiative, which has produced results but proven hard to scale because of its high cost. Outsiders' attempts to challenge the community college model have also struggled, including privately funded—and ultimately failed—partnerships in the 2010s to create a network of two-year honors programs and a national two-year online institution.
A new alternative is taking another shot at attacking the community college completion problem—aided by support from some of the biggest names in the community college world, including veterans like Mellow, former Dallas College chancellor Joe May and Eduardo Padrón, president emeritus of Miami Dade College.
Campus.edu is the brainchild of Tade Oyerinde, a serial entrepreneur since he dropped out of universities in the U.S. and Britain a decade ago. Campus's goal is building a national online community college that uses the CUNY ASAP model of high-touch student support and full-time instruction, taught by adjunct professors from prestigious universities, to achieve a completion rate of at least 50 percent.
Oyerinde has bought an existing for-profit college as the foundation for Campus and raised $29 million so far. Enrollment now stands at about 800 students, and its first cohort is due to graduate early next year, with a completion rate he expects to be in the low 40s.
He is quick to acknowledge the past failed attempts that litter the for-profit world and the challenge ahead. "Obviously, it's going to be very hard," Oyerinde said. "It's already been insanely difficult. I've chewed glass for the last four years to get us here."
But he and the traditional higher ed leaders he has won over believe they have a winning formula, including a distinctive governance structure that may help ease the concerns about misaligned incentives that have plagued many for-profit educational enterprises in the past.
Searching for a Solution
Oyerinde's first iteration of Campus, known as Campuswire, came in 2016 in response to the silver bullet that massive open online courses claimed to be. Hypothesizing that open online courses needed an interactivity component to engage students and help them build relationships, he built an instructional platform aimed at faculty members that he describes as a mashup of "Zoom plus Slack."
As Oyerinde traveled across the country to introduce professors to the software, he soon confronted two phenomena that many in higher education have recognized for years: the dismal pay of adjunct professors and the low completion rate at community colleges.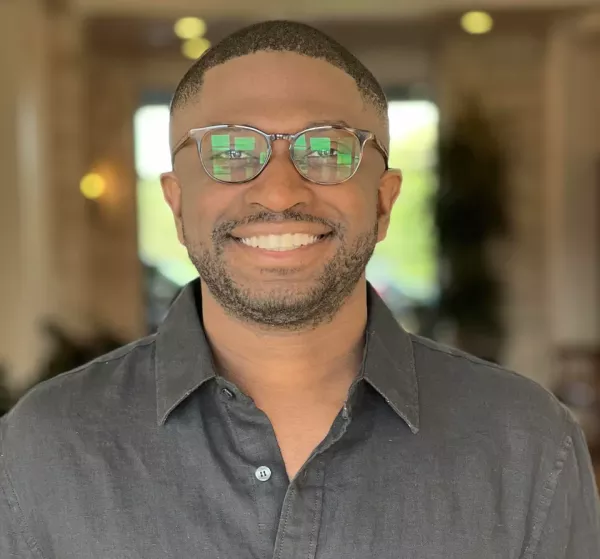 He wanted to marry the two issues with a single solution, and that spurred the creation of Campus. He first lured high-quality adjuncts—from places like Spelman College; the University of California, Los Angeles; and Vanderbilt University—offering to pay them more than their other supplementary adjunct positions. According to a 2020 report from the American Federation of Teachers, adjuncts make between roughly $2,000 to $7,000 per course. Campus pays its adjuncts roughly $8,000 per course.
He then embraced and implemented key elements of CUNY's ASAP mode. Campus students are required to enroll full-time, which is not the norm at many community colleges. All of the instruction is currently delivered synchronously online, meaning students need to engage with their instructions and classmates in real time, to build camaraderie and cohorts.
Students are paired with a support coach, who does more than the typical academic adviser, and the coaches have no more than 50 students, lower than in many comparable programs. Free math and writing tutoring is also provided.
And the focus is on affordability. In Campus's case, tuition, fees and books are meant to be covered by a full Pell Grant, which totals roughly $7,000.
Securing a Campus and $29 Million in Funding
After cobbling together the idea and outline of the program, Oyerinde needed to bring it to fruition.
He began searching for an acquirable community college that fit the bill of Campus's mission, eventually landing on Sacramento-based MTI College. The deal closed for an undisclosed amount in July 2022, with President Michael Zimmerman remaining at the helm and Oyerinde serving as chancellor.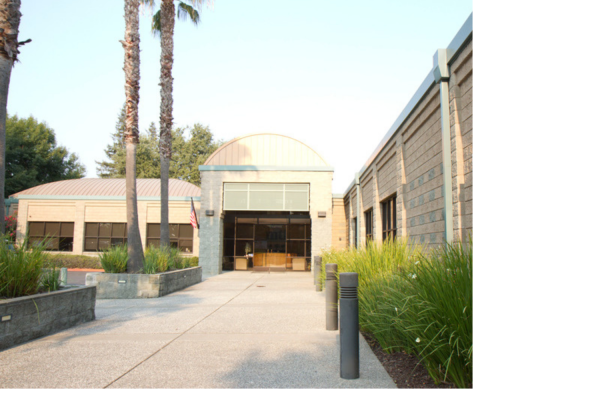 Beyond the tech start-up aspect, the acquisition itself was unusual, according to Mac Powell, president of the Accrediting Commission for Community and Junior Colleges, part of the Western Association of Schools and Colleges.
"If you look at acquisitions over the last 25 years, when you see for-profit entities acquired, they often do so for financial fragility, accreditation status or essentially a fire sale. This did not occur with MTI," Powell said. "It had strong finances, strong leadership—it was unique among the acquisitions we've seen."
Campus kept MTI's accreditation, Powell said, due to the institutions' similar missions and the fact that Zimmerman was staying on.
Campus was largely able to purchase MTI with the help of a $29 million investment round raised from tech and education giants including Discord co-founder Jason Citron and OpenAI founder Sam Altman, plus frequent higher ed funders such as Rethink Education and Reach Capital.
Oyerinde acknowledges that for-profit status is a "third rail" for many people in higher education, especially consumer advocates who hold significant sway with the Biden administration. Many people associated with Campus, including advisers like Mellow who became board members, sought to dissuade him from going that route.
But the Campus model of synchronous instruction, well-paid adjuncts and support coaches is expensive, and funding it with private capital was "the only way I know to build something like this, to mitigate all the risks that anyone who's been down this road has run into," Oyerinde said.
There's no one on this board that's not a realist; none of us are Pollyannas. We know the challenges that face these two-year colleges.

—Arthur Levine, a distinguished scholar of higher education at NYU's Steinhardt Institute of Higher Education Policy
Robert Shireman, a senior fellow at the Century Foundation who drove the Obama administration's crackdown on for-profit colleges, is one of those consumer advocates who sees danger in Campus's for-profit model.
He believes Campus needs to be more up front when it comes to its for-profit status and suggests it stop using the term "community college," which he said gives potential students a false perception.
Unique Board Setup a 'Guardrail'
Oyerinde and his supporters are well aware of the pitfalls that have befallen for-profit enterprises before his, and they've designed a governance and operating structure designed to avoid them.
First and foremost, the company has stocked its board with six people with significant background and experience in higher education, including five former college presidents. The board members receive no financial compensation and have no financial incentive tied to the company's success, and the board is self-perpetuating, with the trustees choosing the next board members.
And under the bylaws approved this summer, the board has complete authority over whether and when Campus can grow. Any expansion of the program—whether that be class sizes, faculty hires or future funding rounds—is directly tied to its lofty retention goals.
"As we plan for how many students to enroll each quarter, they look at the reported persistence rate for our students, and say yes or no on the amount of growth based on whether we are hitting our persistence targets," Oyerinde said. "They literally control the enrollment."
Matthew Greenfield, a managing partner at Rethink Education, believes Campus can be beneficial for investors and students alike.
"There's no conflict for me between wanting to improve the lives of historically marginalized and underserved people and making money; it'll happen together," he said. "And if [Campus] doesn't do a good job, they won't grow and certainly won't grow without friction."
Those guardrails provide reassurance even for board members who were initially skeptical about the for-profit model.
"It's a for-profit model, but in order to do the things, to get the funding that Campus has been able to pull together and then have the board to put quality before scaling, I found that to be pretty exciting," Mellow said.
"I don't feel beholden to them; I feel beholden to American higher education to try and find new strategies to get the funding students need," she added. "And that's what has always motivated me. I've received zero pressure from any of the funders."
Competitor or Inspiration for Community Colleges?
Many education start-ups openly embrace the mantle of challengers to traditional higher education. Oyerinde and the higher ed insiders who populate the board don't see their mission that way.
"What I really view this as is a creational model," said Arthur Levine, a board member, former president of Teachers College of Columbia University and a distinguished scholar of higher education at New York University's Steinhardt Institute of Higher Education Policy. "My hope is, this is showing what's possible. Assuming we do achieve the [retention rate] to scale, it would create a revolution in two-year education institutions."
Bringing about that type of change won't be easy, Levine says, but the need is deep. "There's no one on this board that's not a realist; none of us are Pollyannas. We know the challenges that face these two-year colleges and know their shortcomings."
"We want to try something new, but skepticism has to be the way we go forward with testing everything," Mellow said. "I don't know what the outcome will be, but the thoughtfulness of the process, the data-driven elements … those pieces are things we rarely see in education."
Mellow, Levine and others say they have to be open to new ways of supporting the sorts of students community colleges serve—people like Hannah Bradow.
She said Campus "seemed like a scam" when she first received a targeted TikTok ad for the program, due to its flexibility and focus on supporting the whole student. But as she sought to continue working full-time as a cake decorator, she looked into it.
"I thought it sounded way too good to be true," said Bradow, who is seeking her associate degree in business administration. She joined the college's first ever cohort in January 2022 and is on track to graduate in 2024 with a 4.0 GPA. "But to be quite honest with you, I knew after day one it was going to be a genuine, honest-to-goodness program."
Even for-profit skeptics like Bob Shireman see promise in Campus.
"The model we have of a highly supportive community college is CUNY ASAP, and they're spending a lot more per person," he said. "So, if this model can accomplish the same thing at less cost, that would be great. Whether they can do that? It's a challenge."