You have /5 articles left.
Sign up for a free account or log in.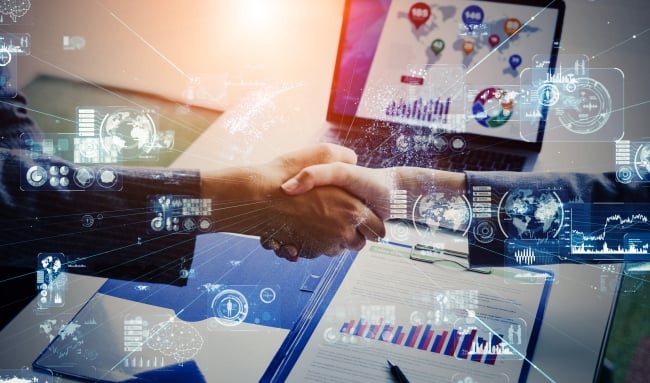 The tumultuous online program management market got another shake-up Tuesday, with Academic Partnerships' $150 million deal to acquire Wiley's online education business.
Academic Partnerships announced yesterday that it plans to acquire Wiley University Services. The deal is expected to close in early 2024.
"It's a thesis of growth, of bringing two very good companies together and creating best-in-class capabilities that can help better support students and partners," said Fernando Bleichmar, CEO of Academic Partnerships.
According to a federal filing, the base purchase price is $110 million, plus $40 million in potential incentives based on the performance of the company.
Wiley declined an interview with Inside Higher Ed, but its interim CEO, Matthew Kissner, said in an emailed statement that the move helps it move toward a "simpler" model. The company bought its way into the OPM space in 2012 with the purchase of Deltek, followed by Learning House in 2018. The latter deal made Wiley one of the largest OPMs at the time, with 60 university partners and more than 700 online programs.
"The joining together of Wiley University Services and Academic Partnerships will enhance access to quality, career-connected education programs for more students at public and nonprofit institutions around the world," Kissner said in the statement.
Once the deal closes, the combined companies will service more than 125 higher education institutions spanning 40 states. Both entities have a focus on regional universities—Wiley with a focus on private regional universities and AP with a focus on public regional universities—making them ideal partners, according to Bleichmar.
"Fundamentally, we think the market is a growing market," he said. "There is significant demand for students to move online, and regional universities need support of companies like Wiley and AP to help them deliver those affordable, workforce-focused programs."
The acquisition deal is the latest in a growing lineup of changes in the OPM space. Last week, 2U announced its long-standing contract with the University of Southern California—one of the biggest original deals between a university and an online program manager—would largely end.
In March, Pearson, once a market leader in the industry, left the online education space. What followed was a rebrand and layoffs that left some concerned about the future of the OPM market.
But the latest deal brings less concern and instead serves as a touchstone of the changing times in the OPM space.
"I think we're in the middle of a reset of the OPM world; I don't think it's the end of OPMs," said Joshua Kim, director of online programs and strategy at Dartmouth College (and a blog contributor to Inside Higher Ed).
A Shifting Model
While AP and Wiley did not cite the Pearson deal as a reason for the acquisition, Phil Hill, a market analyst and ed-tech consultant with Phil Hill and Associates, believes the Pearson deal—perhaps inadvertently—did impact the latest merger.
"At least on the surface it was all about, 'Here's a business not growing and making the rest of our company look worse' … [The Pearson deal] set market expectations," Hill said. "But they're indirectly related; I doubt it was Wiley saying, 'Pearson is selling; we should be, too.'"
Pearson was different from Wiley, Hill said, in that Pearson was actively struggling while Wiley was simply remaining stagnant in growth.
In addition to growth, there is a looming question mark of regulatory concerns.
The U.S. Department of Education is reviewing its 2011 guidance on the bundled services agreement. The agreement currently allows OPMs to share revenues with institutions as an exception to the ban on third parties engaged in recruiting and marketing efforts, since it is offered as a "bundle of services." Most of the online program providers have been providing alternatives to long-term revenue-sharing agreements. Such arrangements could be barred entirely if the Education Department changes its rules.
The unknown regulations could have played a role in the deal, according to Chris Gardiner, a senior analyst at Eduventures.
"Public companies [such as Wiley] don't like risk, with the question of, 'Is this government going to change the business model?'" he said. "When you get shareholders nervous about government regulations, that could be a signal internally to get rid of this."
But the reliance on OPMs remains. Entities can help institutions with student recruitment through large marketing efforts, and the revenue-sharing model is still advantageous in providing a safety net when launching online programming.
"What surprises me is you're not seeing more schools, at least outwardly, saying, 'We're making a change because we can't handle the risk,'" Hill said. "You still see fairly strong demand of '[Universities] need this help.'"
Despite the demand, the relationships between colleges and OPMs are also changing, with higher education institutions coming out on top, according to Dartmouth's Kim. Contracts that typically spanned a decade are closer to five years now. Revenue-sharing models—which historically locked universities into long-term deals and gave companies the lion's share of the revenue so they could recoup their investments over time—have flipped to benefit the university. And many institutions are more savvy post-COVID, when they were thrown headfirst into the online world.
"The way we should evaluate what's going on with the OPM market is 'How is this for students?'" Kim said. "If it's really the case of a school working with a company that lets them have a lower-cost degree and lets them finish, that's a very good result. This is a big shift in the higher education landscape."
Should more consolidations be expected? There aren't that many players left in the field, with Gardiner estimating at the peak there were roughly 40 OPM providers in the U.S. According to Gartner, there are roughly 16 companies remaining. The remaining tend to own their niches, although smaller deals—like the under-the-radar deal between Noodle and Meteor—could occur.
"There will be those who have the capacity and budget to figure out online themselves," Gardiner said. "But the whole [swath] of regional public and private institutions that don't have the huge endowments, don't have the high level of revenue will still be hard-pressed and [will] potentially outsource."