SEO Headline (Max 60 characters)
BREAKING: 4 Shot, 1 Fatally, at Northern Arizona
Four people were shot at Northern Arizona University early this morning, and one of them died, the university announced.
The university also announced that the shooter is in custody. A subsequent statement from the university called the event an "isolated shooting incident." The second statement identified the suspected shooter as Steven Jones, a freshman at the university.
The shooting took place outside a dormitory, and the first calls with reports of gunfire came at 1:20 a.m. Friday.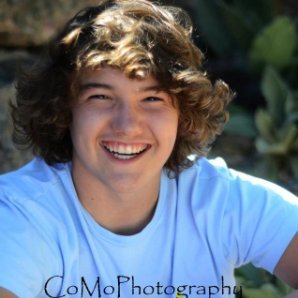 The university has since announced that the person killed was a student, Colin Brough (photo at right from his LinkedIn profile). The university also released the names of the three shooting victims currently hospitalized, Nicholas Prato, Kyle Zientek and Nicholas Piring, also students at the university.
Brough's LinkedIn page says: "I am a freshman at Northern Arizona University, my first semester here I received over a 3.5 G.P.A. This semester I started working towards a business degree. My major as of now is business marketing, but I am looking into finance as well. I am associate member of the Delta Chi Fraternity, and a member of the Alpha Lambda Delta Honor Society."
The shooting comes about a week after a lone gunman killed nine people and injured seven more at Oregon's Umpqua Community College in the third-most-deadly mass shooting ever to occur on a college campus.
The Northern Arizona and Umpqua shootings come amid a growing debate over guns on campus. Many states have moved to end restrictions on guns on campus, but many faculty and student groups oppose these actions. This week, an emeritus professor at the University of Texas at Austin, who still teaches there, announced he will no longer do so when a "campus carry" law goes into effect next year.
Opinions on Inside Higher Ed
Inside Higher Ed's Blog U