Title
Cartoon Caption Contest: Time to Play
Come on, put that work aside and have a little fun: play our Cartoon Caption Contest.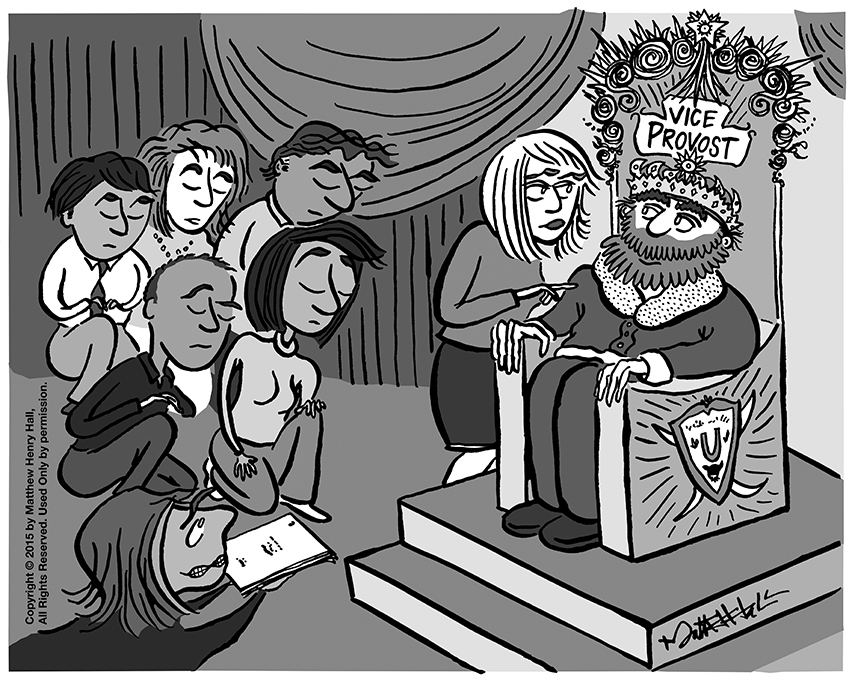 Click here to propose a brilliant caption for our current caption-less cartoon for November.
Or vote here for your favorite among the three nominated captions chosen by our panel of judges from last month's submissions.
And our Cartoon Caption Contest has its first undergraduate winner. Matt Reeps, a student at the University of North Carolina at Wilmington, came up with the winning caption for our September cartoon, at right: "Several months after implementation, the administration saw the new 'civility' policy as a great success." He will receive an Amazon gift certificate and a copy of the cartoon signed by Matthew Henry Hall. Congratulations.
Opinions on Inside Higher Ed
Inside Higher Ed's Blog U
Topics
What Others Are Reading
Past:
Day
Week
Month
Year