You have /5 articles left.
Sign up for a free account or log in.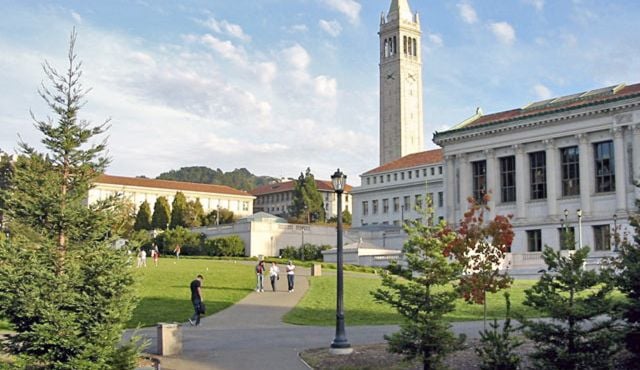 The University of California at Berkeley Wednesday morning announced a major initiative aimed at maintaining educational quality while addressing serious budgetary concerns. Chancellor Nicholas Dirks said in a campus message that the university faces "a substantial and growing structural deficit, one that we cannot long sustain," and introduced what he called a comprehensive strategic planning process to establish a "new normal."
"We must focus not only on the immediate challenge, but also on the deeper task of enhancing our institution's long-term sustainability and self-reliance," he said. "This is a moment not just to stabilize our finances, but also to consider our future as a leading institution of higher education. The guide for this effort has to be our core mission: to enhance the educational experience we provide to students while maintaining our commitment to access, to increase the support we provide for groundbreaking research and scholarship, and to align our public outreach with 21st-century societal needs."
Dirks said the Academic Senate, deans and administrators have been analyzing their budgets and programs for months and must now transition to comprehensive planning in the same collaborative spirit -- even though some of the process is sure to be "painful." Every aspect of Berkeley's operations and organizational structure will be under consideration, according to the memo, including:
Controlling staffing levels and adopting staff hiring "discipline" that mirrors that for faculty positions.
Improving support for teaching and research while redesigning work processes to achieve greater "efficiency," such as the previously adopted end-to-end review of research grant proposals.
Making investments to improve fund-raising capacity.
Achieving additional revenues through the Berkeley "brand," land and other assets, such as through licensing.
Working with senate leaders and deans on the redesign of some academic structures, including strengthening some areas, narrowing the focus of others and combining units.
Expanding online offerings and enrollments in University Extension, as well as professional and other master's programs that earn revenue.
"We realize that many of you will want to know more, and have many good ideas to offer for our consideration," Dirks said. "In the months ahead, we will be engaging with faculty, staff and students in order to share more detailed information, answer questions and solicit suggestions. You will also hear more from the leadership of your school, college or administrative unit as work on the initiatives broadens and deepens across the campus."
Changes will start to take effect this summer, though significant academic and administrative realignments will take longer. Updates will be posted on Berkeley's website.
"This endeavor must not be interpreted as an abandonment of our commitment to a public mission nor [of] our efforts to advocate for increased public funding for higher education," Dirks said. "We are fighting to maintain our excellence against those who might equate 'public' with mediocrity, against those who have lost faith in the need for higher education to serve as an engine of social mobility and against those who no longer believe that university-based inquiry and research have the power to shape our society and economy for the better."
He added, "What we are engaged in here is a fundamental defense of the concept of the public university, a concept that we must reinvent in order to preserve."
Due to declining state funding and other factors, Berkeley expects an operating budget deficit of 6 percent this year, or about $150 million. Officials say that while that is manageable in the short term, trend lines call for proactive sustainability measures.