SEO Headline (Max 60 characters)
Oberlin President Leaving in June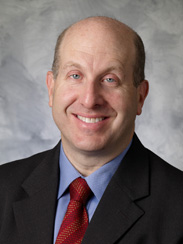 Marvin Krislov (right) will end his time as president of Oberlin College and Conservatory next summer, he said Tuesday, setting the stage for his departure after a decade including major fund-raising success but recently marked by several controversies on campus.
Krislov's last day as president at the Ohio institution is set to be June 30, 2017, he said in a letter posted online. The date means the president, 56, will have held his position for 10 years when he steps down. It also comes shortly after the institution completed a new strategic plan.
During his tenure, Krislov is credited with raising $317 million for a comprehensive campaign, eclipsing a goal of $250 million. He is also noted for defending liberal arts education's value and pursuing several construction and renovation projects.
"But after 10 years, I know this is the right moment for me to seek new professional challenges," Krislov wrote.
Krislov and Oberlin have in the last year been under the microscope for their handling of situations involving race, ethnicity, academic freedom and freedom of speech. In August Oberlin announced it was putting Joy Karega, an assistant professor who had made anti-Semitic statements on her Facebook page, on paid leave while her conduct was being investigated -- a move made months after the issue sparked debate. Krislov, who is Jewish, had written in March that he was affected by the situation on a personal level but also defended the principles of academic freedom and freedom of speech. Oberlin's Board of Trustees chairman then said the postings were "abhorrent," raising issues that needed to be "considered expeditiously." Some faculty members proceeded to sign a statement condemning Karega's social media postings, and Krislov condemned anti-Semitism, prejudice and bigotry while saying Oberlin took its discrimination policy seriously.
Krislov also drew headlines earlier in the year when he opted not to respond directly to the demands of black students on the grounds those demands rejected the ideas of collaborative engagement and shared governance. Oberlin also offered hundreds of employee buyouts in May in an attempt to save a reported $1.5 million to $3.5 million.
Opinions on Inside Higher Ed
Inside Higher Ed's Blog U