SEO Headline (Max 60 characters)
Howard, Penn Cheerleaders Join Protest Movement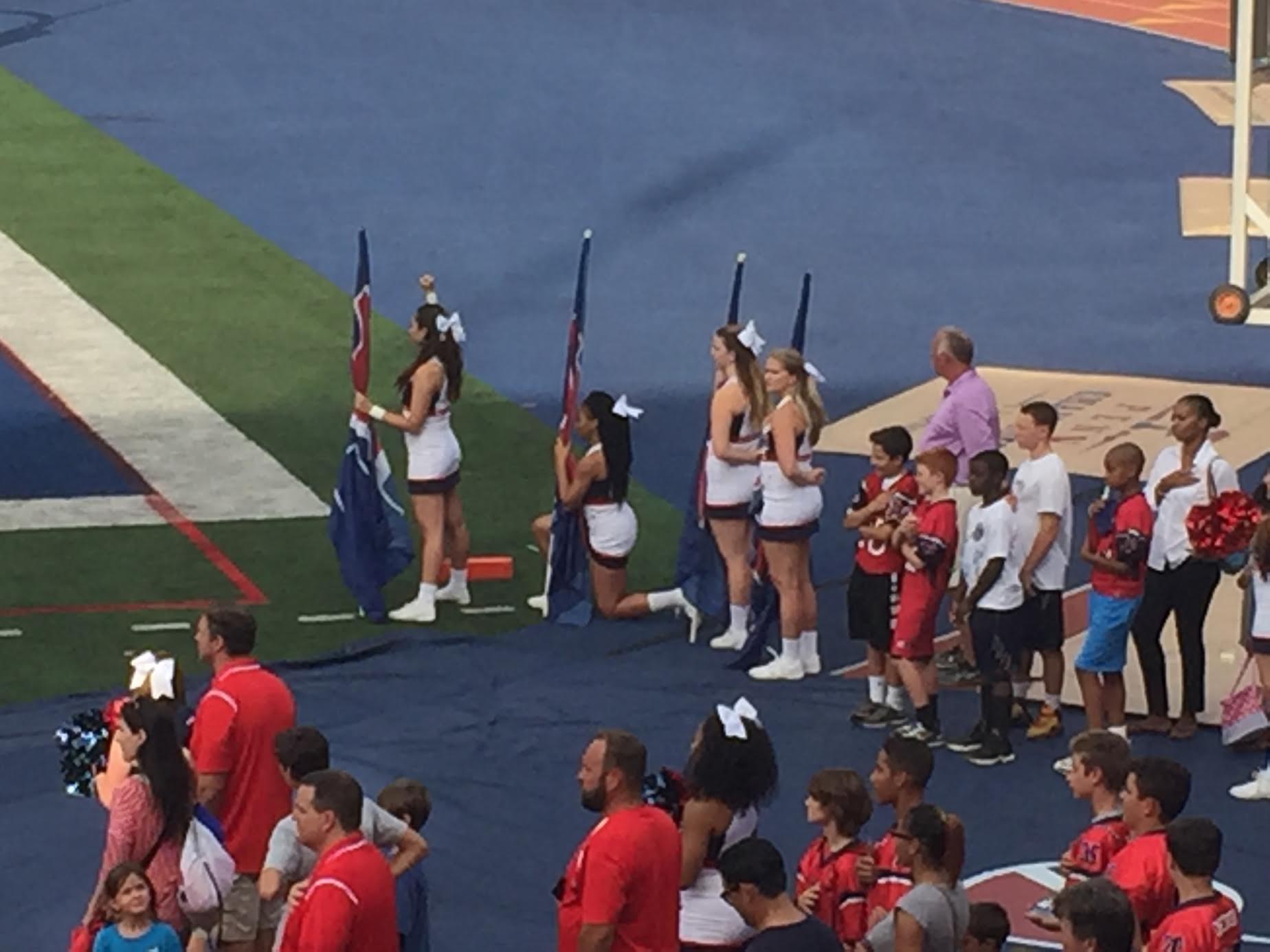 Members of the cheerleading squad at Howard University dropped to their knees during the playing of the national anthem before a football game this weekend, according to numerous photographs on social media and ESPN. Howard's press office did not respond to requests for comment.
At the University of Pennsylvania's football game this weekend, two cheerleaders made fists during the national anthem, and one of them dropped to her knee. A Penn spokesman said that the university was not commenting. (The photo at right is by Thomas Munson of The Daily Pennsylvanian.)
In recent weekends, athletes at several universities have joined the protest started by Colin Kaepernick of the National Football League, in which athletes do not stand for the national anthem, seeking to draw attention to racial injustice in American society.
You may also be interested in...
Today's News from Inside Higher Ed
Inside Higher Ed's Quick Takes