Title
Liberty Students Back Trump in Poll
Liberty University students overwhelmingly support Donald Trump, according to the results of a campus poll conducted this week. The poll of 1,500 residential students at the Virginia university, which encourages students to be politically engaged, found that 78 percent back Trump, the Republican nominee. Just 4 percent support Democratic nominee Hillary Clinton, with 18 percent saying they back an unnamed "other" candidate.
Some Liberty students have criticized Jerry Falwell Jr., the university's president, for his high-profile support of Trump. A group called Liberty United Against Trump issued a statement a few weeks ago saying Falwell was damaging the university's reputation. They said most Liberty students have rejected Trump, citing the fact that just 8 percent of voters at the university's polling place voted for him during Virginia's Republican primary.
Falwell, however, said the group represents a small number of students. On Tuesday he criticized the news media in a Tweet announcing the new poll's results.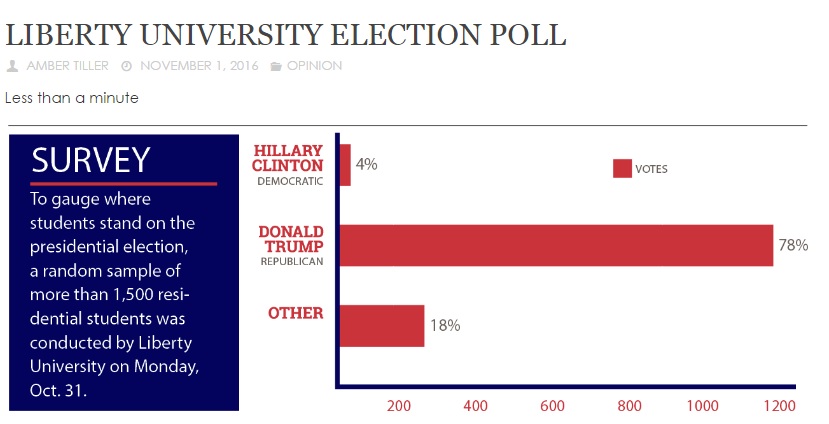 Opinions on Inside Higher Ed
Inside Higher Ed's Blog U
Topics
What Others Are Reading
Past:
Day
Week
Month
Year