You have /5 articles left.
Sign up for a free account or log in.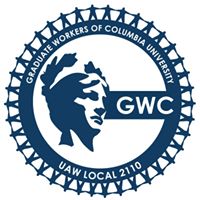 Graduate students who are teaching and research assistants at Columbia University have voted, 1,602 to 623, to unionize and to be represented by the United Auto Workers, the union announced Friday afternoon.
"Today, 3,500 [research and teaching assistants] like me have won a voice to make sure Columbia University is the best place possible to learn and work," said a statement from Addison Godel, a teaching assistant in the Architecture School at Columbia. "This marks a major victory for the entire Columbia community -- we care deeply about the world-renowned teaching and research that happens at our university and are ready to tackle the issues that matter most to us, our students and our neighbors."
Columbia's graduate students were the group that urged the National Labor Relations Board to rule in August that graduate students at private universities have that right. In something of a surprise, the voted to allow not only teaching assistants but research assistants to vote to form unions. The board has historically flip-flopped on graduate students' status as employees, but the recent decision overturned a much longer-standing precedent against unions for externally funded research assistants in the sciences.
Last week's vote is a big win for those seeking to unionize student employees at a number of other private research universities. It's possible that some of those votes could be challenged, however. Some administrations have openly opposed the idea of graduate student unions, but institutions can only legally challenge the NLRB decision following a successful union vote.
Columbia did not respond directly to a question about whether or not it would challenge or begin to negotiate with the union, but sent a statement from John Coatsworth, provost.
Since the NLRB "reversed its position and decided that students at private universities may be treated as employees, Columbia's administration has communicated two principal messages to our university community and to eligible voters: we have always believed that the magnitude of the decision at issue in this election, in combination with Columbia's values, required an open and respectful conversation that explained the arguments for and against unionization. Having heard those arguments, the research and teaching assistants who voted have chosen to be represented by the United Auto Workers."