You have /5 articles left.
Sign up for a free account or log in.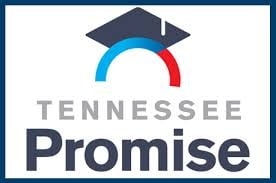 Several states have explored the possibility of so-called "free community college" programs, which would cover the cost of tuition and fees for recent high school graduates who meet certain other eligibility criteria. Tennessee was the first state to pass such a plan, making first-time, full-time students who file the FAFSA and complete eight hours of community service each semester eligible for two years of tuition and fee waivers. Legislators in Mississippi, Oregon, and Texas have proposed similar plans, although none of those have been adopted at this time.
The most recent plan for free community college comes from the city of Chicago, where Mayor Rahm Emanuel announced that the city would cover up to three years of tuition and fees for eligible graduates of the Chicago Public Schools. In order to be eligible, students must have a 3.0 high school grade-point average, not require remediation in math or English, and file the FAFSA. (It appears that part-time students will be eligible for the program, unlike in the state proposals.) The district estimates that about 3,000 students would qualify for the program out of the roughly 20,000 students who graduate each year.
Who Benefits?
All of these programs operate as last-dollar scholarships, meaning that the city or state makes their contribution — if any — to the student after federal grant aid (primarily the Pell Grant) has already been applied. In Chicago, tuition and fees for a full-time student are approximately $2,536, less than half of the maximum Pell Grant. District officials estimate that 85 percent of students' tuition and fees will be covered by Pell Grants — meaning that the city's contribution will be zero in most cases. This contributes to an estimated cost of about $2 million in the first year.
Looking more broadly, these "free college" programs will give very little additional money to students with the greatest financial need. In every state except New Hampshire and South Dakota, the average tuition and fees at community colleges was lower than the maximum Pell Grant of $5,645 in the 2013-14 academic year. Data from the National Postsecondary Student Aid Study (NPSAS), a nationally representative sample of students enrolled in the 2011-12 academic year, show that 38 percent of community college students had their tuition and fees entirely covered by grant aid. An additional 33 percent of students paid less than $1,000 out of pocket for tuition and fees. Eighty-five percent of Pell recipients at community colleges had sufficient grant aid to cover tuition and fees, meaning they would get no additional money from a "free college" program.
Bryce McKibben of the Association of Community College Trustees has written about how Tennessee's program will mainly benefit students from middle-income and higher-income families. NPSAS data for community college students show that relatively few low-income students nationwide will benefit from these programs, as most of them already have tuition and fees paid for by other sources.
Tuition and Fees Not Covered by Grant Aid at Community Colleges, by Income

Income quartile

$0

$1-$999

$1,000-$2,999

$3,000+

Lowest

68.2

18.6

10.1

3.2

Second

36.6

28.7

26.8

7.9

Third

11.2

36.0

38.9

13.8

Top

8.0

34.3

42.7

15.1

Source: 2011-12 National Postsecondary Student Aid Study

Note: Sample includes dependent students attending community colleges.
Costs Are More Than Tuition and Fees
At community colleges, tuition and fees are a small portion of the total cost of attendance. Students also have to pay for books and other supplies, a place to live, and everyday expenses necessary to live while also being a student. While some argue that living costs shouldn't be subsidized by financial aid because they are also necessary to live, being able to cover these costs is critical to being successful in college. The "free college" programs do not cover any of the other expenses, meaning that students must turn to loans or self-support in order to finance their education.
Only 2 percent of community college students receiving Pell Grants in the NPSAS have their full cost of attendance met by grant aid. Four in 10 Pell recipients have to cover less than $5,000 in costs, while an additional 37 percent have to cover between $5,000 and $10,000. The median student with a zero expected family contribution has to come up with just over $5,000 to cover estimated living costs — something that the Chicago program and other similar programs do nothing to alleviate.
Defining "College Ready"
Unlike some other last-dollar scholarship programs, Chicago's program has a substantial merit component. The requirements of a 3.0 high school grade point average and testing into college-level math and English leave out the vast majority of community college students. Ninety-four percent of Chicago Public Schools graduates required remediation in math in 2009, suggesting that very few students are able to qualify for the city's program. About 40 percent of community college students in the NPSAS had taken at least one remedial course, with slightly higher rates for Pell recipients. This means that other states or cities considering merit components are likely to reduce the potential pool of recipients — and reduce their costs.  
Making grant receipt contingent on placement test scores could potentially have negative effects on students who end up in remediation. Research by Jennie Brand, Fabian Pfeffer, and Sara Goldrick-Rab using Chicago Public Schools data has found that attending community colleges results in a higher bachelor's-degree completion rate for disadvantaged students, many of whom are unlikely to enroll in college without the option of a community college. Students who expect to get a scholarship under the Chicago program but are then deemed ineligible due to their test score may be more likely to drop out of college due to the disappointment of not getting the award. It is important to note this effect could even exist for students who would get no additional money under the Chicago program — as long as the perception is that the program is giving them money that is actually being provided by the Pell Grant.
How to Improve "Free College" Programs
"Free college" programs do have some positive attributes, in spite of the limitations noted above. Some students from middle-income families will get additional financial aid as a result of the program. But the concept of "free college" could even benefit Pell recipients who are unlikely to see any additional financial aid under the program. Research has shown that making students aware of their financial aid eligibility results in increased college attendance rates, and similar effects could result due to the programs' publicity. For those reasons, it is important that the Chicago and Tennessee programs be rigorously evaluated to see who benefits, and for what groups of students the program passes a cost-effectiveness test.
These programs should also provide some additional financial aid to students whose Pell Grants cover tuition and fees in order to cover living costs. Even a $500 award at the beginning of the semester would help low-income students manage upfront costs like books and rent payments, and could be paid for by slightly reducing awards for students who are not Pell-eligible. The program would still give larger benefits to financially squeezed middle-income families, but students with the greatest financial need would also see some additional money.
It is also important to consider extending the programs to returning adult students, who typically do not qualify for these programs. The median age of community college students is approximately 23, and a program that provides assistance to these students (most of whom have exceptional financial need) could prove to be very beneficial. Finally, it is important to publicize these programs (and their conditions) widely so students and their families know that community college can be an affordable, high-quality educational option.