You have /5 articles left.
Sign up for a free account or log in.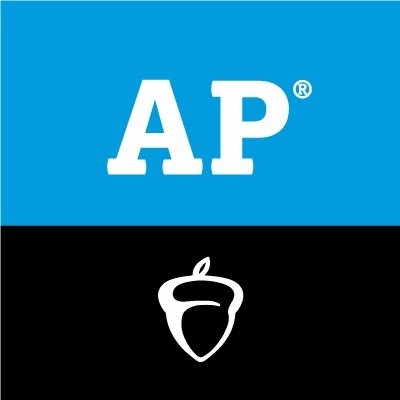 Does getting rid of AP courses help or hurt students? A recent Washington Post article about private D.C. schools ditching Advanced Placement courses highlights the power of data in the argument. The College Board, the organization that oversees AP, really nailed its statement in the article by including strong, relevant data that gave me pause. Even for elite schools with affluent families, the potential for saving money on college cannot be easily dismissed.
Typically, when a move is made to consider the whole student, not just a transcript or a test score, I think it's a step in the right direction. Students are more than their GPA and SAT scores, and I applaud when both higher education and K-12 institutions make an effort to recognize that. Additionally, some of these choices (like colleges and universities going test optional) can help encourage more equity and equality in college access.
Moving away from the AP curriculum could give students and schools more freedom to explore academic interests or foster engagement with current events and collaborative projects. And chances are that such elite high schools already have a fairly robust curriculum, so students likely have access to challenging course work to prepare for college.
Still, the College Board made a great counterpoint: AP classes can get you college credit and save you money. In the article, they noted that in the past 10 years, students from these schools earned more than 39,000 credit hours, which "equates to nearly $59 million in tuition savings at highly selective colleges, not to mention the head start these students received in their majors."
In an age when student loan debt has become crushing and is often discussed, that is no small stat. Even for wealthy families, that's not an insignificant amount of money saved.
Personally, I don't know that my AP credits saved me any money, as my college didn't charge by the course credit and instead billed for the whole semester. Yet the $59 million in tuition savings still struck a chord. I had to take a specific number of courses each semester to be a full-time student and qualify for a full-time-student financial aid package. And while I technically had a full semester worth of credits to my name, I had other requirements to fulfill to graduate.
But when I think about it, I didn't have to pay for as many classes that I was taking just to fulfill a requirement. My AP credits did afford me some more academic freedom to pursue things that I was interested in. I was able to get my math and history core requirements waived because of AP credits. And even though I'll admit that I did actually enjoy calculus a lot more than I thought I would (especially after years of struggling in math), I knew that I wasn't going to pursue math in college. Ditto for history. I didn't have to spend class time -- or tuition dollars -- on these areas.
Another thing that my AP classes offered me was a more challenging curriculum. If a high school is an elite private school that already has challenging course work for all of its students, maybe these classes aren't as essential. That definitely wasn't the case in my public high school, and I don't know how I would have fared on the AP exams, especially the math and science ones, without some form of test prep. And other than buying a test prep book, I doubt my parents (or my classmates' parents) would have hired a private tutor or paid for a private class.
I'm not sure that this trend will trickle over into schools that may not have adequate funding or a robust curriculum. AP classes offer students a small opportunity to move toward leveling the playing field against their privileged peers and show college admissions teams that they're making an effort to take challenging classes. And while there are certainly downsides to the AP program-- restrictions on what can be taught, focus on an exam instead of perhaps true content mastery and intellectual curiosity, cost-prohibitive fees for low-income students -- schools looking to give their students a more equal footing as college candidates shouldn't overlook the benefits, including the potential savings as tuition prices soar.
Perhaps for affluent D.C. schools and students, it doesn't matter -- students can still take AP tests once the schools end their affiliation with the program, and they can probably pay for private test prep if they think they need it. Maybe their privilege affords them opportunity in higher education, no matter what. But for everyone else, enrolling in AP classes is a privilege, too, even with its faults, and it's hard to ignore academic opportunities. Especially ones that could chip away at the expense of a degree.