You have /5 articles left.
Sign up for a free account or log in.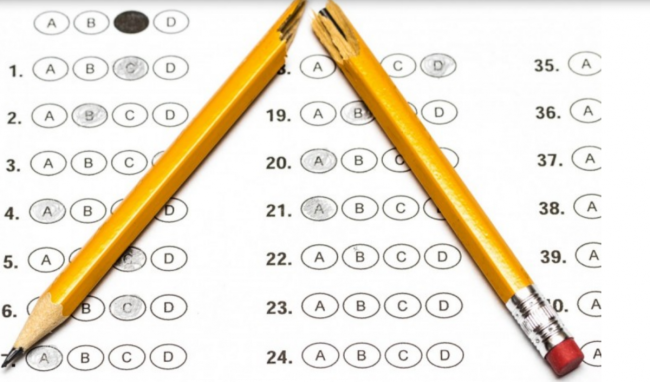 Bucknell University announced in February that it was ending the requirement that all applicants submit SAT or ACT scores. Its announcement -- coming just before the scandal in college admissions broke -- didn't receive much attention nationally. But it stands out nonetheless. Many colleges that have gone test optional do not recruit nationally or have competitive admissions, but Bucknell does.
In the weeks since, more colleges have gone test optional, and there are signs that the policy shift is on the upswing.
Spring and summer are typically when colleges announce that they are going test optional. They make the announcements as they are preparing application materials for the next admissions cycle and they want to make their new policies known to high school counselors and potential applicants. Winter typically isn't when colleges announce. In the winter of 2017-18, only one college announced it was going test optional. In the winter of 2018-19, Bucknell was one of eight colleges making such a shift.
The others are: Creighton, DePauw, Fairleigh Dickinson and Ferris State Universities; Evergreen State College; and the Universities of Denver and of Minnesota at Crookston.
Then spring started off with announcements from the University of San Francisco and Springfield College.
In calendar year 2019, the pace is now one such announcement every 10 days, more than twice the pace at comparable points in past years, said Robert Schaeffer, public education director of FairTest: National Center for Fair & Open Testing, a group that is perhaps the leading critic of standardized testing in college admissions.
Colleges frequently consult with FairTest in advance of announcing a shift. And the organization keeps a "watch list" of colleges that have consulted with it or that have publicly said that they are considering a shift. That list now has more than 30 colleges on it, and use of FairTest's database of test-optional colleges has jumped 25 percent, compared to this time period last year, since the admissions scandal broke. A systemwide faculty committee at the University of California system is currently studying whether the SAT or ACT should continue to be required there.
While none of the colleges that have dropped testing requirements in 2019 have the cachet of the University of Chicago, which last year announced that it was going test optional, the group includes other colleges like Bucknell that have competitive admissions. Critics of the test-optional movement like to point out that many of the 1,000-plus colleges that are test optional don't have competitive admissions. (That's true, but supporters of test-optional admissions turn that argument around and ask why applicants to such colleges should have to worry about tests and pay for them and test prep.)
The new institutions going test optional also show the breadth of the colleges pursuing the approach. When the movement started, most of the competitive colleges that went test optional were small liberal arts colleges (places similar to Bucknell and DePauw, among the new institutions embracing the approach). These colleges -- even with competitive admissions -- have small enough applicant pools that they can provide highly individualized reviews of every applicant. The theory at the time was that larger universities need some quick tools to evaluate their many thousands of applicants.
The new institutions in recent weeks have included a number that have competitive admissions and are much larger than the original liberal arts college cohort. Among the recent colleges are places like Creighton, and the Universities of Denver and San Francisco, with undergraduate populations of 4,149, 5,738 and 6,664 undergraduates, respectively. They may not be the size of Ohio State University, but they are much larger than many of the institutions that were early adopters.
The statements from all of the colleges indicate that their shifts were in the works well before the recent scandals in admissions, parts of which involved people allegedly faking learning disabilities, bribing test proctors and having other people take standardized tests for the children of wealthy parents. Admissions leaders at the colleges going test optional generally describe a process of a year to two years, including studies of current students, modeling potential changes in the applicant pool and (at most institutions) consultation with faculty governance committees.
A spokeswoman for the College Board via email cited the scandal as a reason to keep standardized testing.
"The events of the past few weeks highlight the critical importance of checks and balances in the admissions process," she said. "Standardized assessments make this kind of fraud much harder to pull off and much easier to identify. Imagine how much easier it would be to game the system without that kind of independent check on the process."
Why Now?
So if it's not the admissions scandal at play, why are more colleges than in the past now going test optional?
Schaeffer of FairTest said he believes that the Chicago decision is having an impact. Privately, some college officials at places considering changes have said they share that view. A few said that some of their faculty members in particular fear any changes in admissions policy that could be seen as lacking in rigor or as trendy. The University of Chicago is known for rigor, but not trendiness.
Inside Higher Ed's poll of admissions leaders last fall found that a majority believe Chicago's decision will influence others. Further, 17 percent said that Chicago's shift was prompting their decision to rethink their policies.
The survey also showed many admissions leaders are concerned about the trends in test scores by race and ethnicity. Generally, colleges that have dropped testing requirements in admissions have reported gains in minority applications and enrollments -- without a decrease in graduation rates.
Scores on the SAT of Asian Americans are increasing at a much faster rate than are scores for other groups. And those suing Harvard University and other critics of affirmative action like to point to test-score averages to suggest discrimination against Asian Americans. Seventy-five percent of admissions leaders surveyed by Inside Higher Ed said they were concerned by the "persistent gaps" in SAT and ACT scores by race and ethnicity.
The College Board has of late been talking up the value of tools placing SAT scores in the context of students' socioeconomic background, and has some pilot efforts along those lines.
Using Chicago as an Example
Todd Rinehart, vice chancellor for enrollment at the University of Denver, said that the process there was so long that it predated Chicago's announcement, which was a surprise. Still, he said, "certainly it helps to have a highly selective school as an example when building a compelling case" with those on campus and with trustees.
And while he said that the admissions scandal had no impact on Denver, he thinks it may have an impact on admissions requirements such as standardized testing. He said that the discussions of the scandal may motivate admissions leaders into "taking a deeper dive" on various criteria. "Standardized testing may very well be one factor that schools decide to place less value on," said Rinehart. Doing so "on the margins may relieve some of the pressure and anxiety surrounding the college admission process."
In its announcement, the University of San Francisco cited research indicating that the single best way to predict first-year college success is grades in college preparatory courses. The university said that its own research found this to be particularly the case at a place like San Francisco, with many first-generation and minority students.
Donald E. Heller, provost at the university and a scholar of higher education, said he thinks the scandal may have an impact on some colleges, but he predicted it would be on those already thinking of a change. "It may be the push for some schools who were considering it to go ahead," he said.