Applications Open for Federal OER Grant
After a few quiet months, the Department of Education has formalized plans to award one to three OER grants totaling $5 million by late September.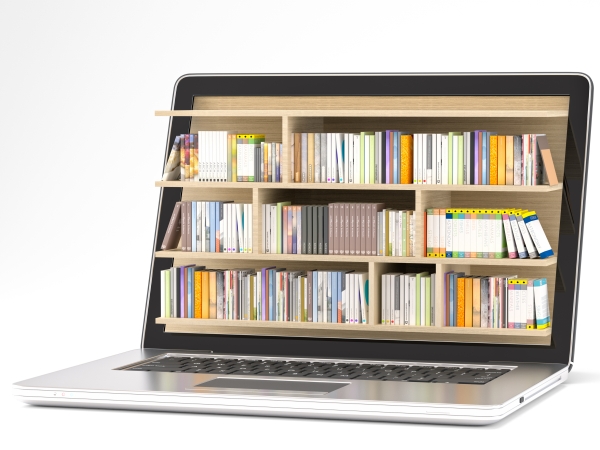 The U.S. Department of Education's first grant for open educational resources, totaling $5 million, will be awarded in late September to between one and three applicants, the department announced today in a call for proposals published in the Federal Register.
In an effort to develop OER content that can be disseminated to the widest possible audience for the largest possible savings, the department plans to award grants to one, two or three consortia that each include at least three higher education institutions, subject matter and technology experts, and an advisory group of at least five employers or work-force representatives.
According to the document, written by Diane Auer Jones, senior adviser to the assistant secretary for postsecondary education, the money will go toward several aspects of the OER process:
Reviewing existing open-source materials
Developing new materials that fill gaps left by existing materials
Assessing the efficacy of new materials
Implementing materials through a dissemination process that includes faculty members from other institutions
Grants are expected to range from $1.5 million to $4.95 million, Jones wrote. Presumably the latter figure would result from the department offering only one grant, rather than multiple.
The department will accept applications for the next 30 days. The Register lists three "absolute priorities" for attractive applicants: improving collaboration among consortia; filling gaps in the open-textbook market by specifically addressing high-enrollment courses; and promoting degree completion. Preference will be given to proposals that focus on materials for general education and career and technical education, and to projects that use technology-based strategies, such as artificial intelligence and adaptive courseware, for personalized learning.
Applicants will be required to submit, among other information, a plan for disseminating the results of their OER efforts to other institutions, according to Jones. Applicants that don't receive funding this time will be eligible for grants if funding increases in subsequent years.
Advocates who have been pushing for federal support for OER for years and who helped secure the budget item this spring have been anxiously awaiting additional details on the department's plans. Following an introductory letter in May from Frank Brogan, acting assistant secretary of postsecondary education, communication from the agency had been scarce.
In his May letter, Brogan mentioned that the department would in July open a public comment period regarding the grant. But today's announcement in the Register says that Education Secretary Betsy DeVos has decided to forgo a public comment period "in order to ensure timely grant awards." Instead, the department is now seeking peer reviewers to help sift through grant applications next month.
Reviewers will be required next month to read, score and discuss between three and five applications. All of the work will be handled electronically. The deadline to apply to be a peer reviewer is Aug. 6. The department won't determine the number of peer reviewers it needs until it receives applications for both grants and reviewers.
A department spokesperson did not respond to requests for additional comment in time for publication.
The OER Community Sounds Off
In a blog post last Thursday, Lindsey Tepe, senior policy analyst for New America's education policy program, and Sabia Prescott, a program associate of New America's education policy program, criticized the department for failing to offer opportunities for public comment.
"It is already clear … that the Department's rollout of the Open Textbooks Pilot would benefit from a more open and transparent process," Tepe and Prescott wrote.
Nicole Allen, director of open education at the Scholarly Publishing and Academic Resources Coalition, said she thinks the department could and should have spent the four months since Congress approved the grant soliciting feedback from experts in the OER community with experience leading such initiatives.
"Since the department decided not to take advantage of that expertise through public comment or consultation, we really hope open-education experts will be strongly represented among the review panel," Allen said in an interview.
Though it won't be consulting the public, the department did solicit feedback from representatives of publishing companies and the National Association of College Stores, department officials last week told the office of Senator Dick Durbin, the Illinois Democrat who has actively supported the affordable textbook movement. After some delays, the department last week sent Durbin's office written responses to questions about what would be included in the call for applications, according to Durbin's spokesperson, Emily Hampsten.
Department representatives also met with officials from the Task Force on Apprenticeship Expansion, the Association of Community College Trustees, the American Association of Community Colleges and the U.S. Chamber of Commerce Foundation.
David Wiley, chief academic officer at Lumen Learning, which produces digital course materials, said he hopes to see the grant awarded to projects with a long-term sustainability and scalability plan, as well as a focus on creating new materials.
"If this $5 million gets spent, two and a half to three years of work gets done, and then this all fizzles out, I don't think that bodes well for additional funding in the future," Wiley said.
He's encouraged to see that more resources will be put toward career and technical disciplines, which he sees as often neglected from discussions of OER.
Tepe and Prescott also urged the department to find peer reviewers with a background in content accessibility, to ensure that the agency meets its promise for creating OER materials that keep students with disabilities in mind.
As for the number of grants, Tepe and Prescott found potential pitfalls in awarding only a few large grants, which raises the stakes for each experiment. On the other hand, awarding too many small grants "could be a recipe for developing low-quality resources, resulting in poor learning outcomes and little in the way of cost savings for students," they wrote.
Allen said her organization will be pushing for the department to offer the maximum number of grants.
"There's only $5 million, which is not an enormous amount of money," Allen said. "It's important to make every dollar count."
You may also be interested in...
Inside Higher Ed's Quick Takes