You have /5 articles left.
Sign up for a free account or log in.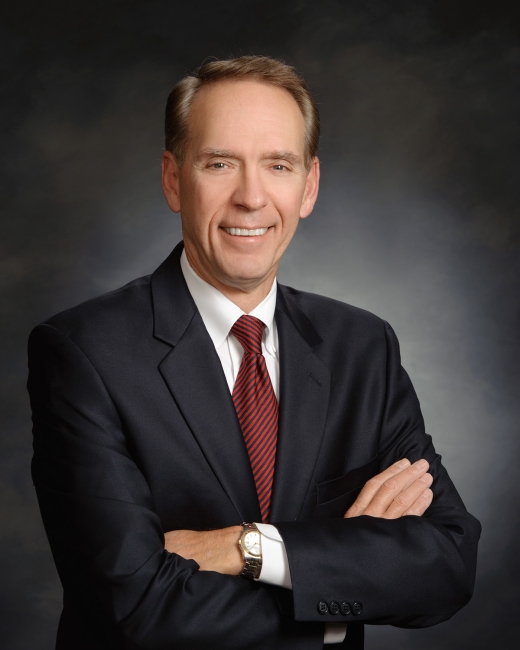 Brice Harris has had one month of retirement to prepare for one of the most challenging leadership roles in higher education.
The newly named chancellor of the California community college system ran the Los Rios Community College District for 16 years, stepping down as chancellor in August. His selection Thursday by the system's governing board was not a surprise. Harris was popular at Los Rios and had good relations with faculty groups while he led an expansion and modernization of the four colleges in the relatively large district.
He also knows his way around Sacramento, where Los Rios is located. That will help him in November as he officially succeeds the über-connected Jack Scott, a former state senator and community college president who ran the system for three years before retiring this month.
"I am extremely confident that we have chosen the right person at the right time," said Scott Himelstein, president of the California Community Colleges Board of Governors, during a Thursday news conference to announce the board's hiring decision after a five-month search.
Harris will earn his salary of $198,500. With 2.4 million students, the system is the nation's largest, and one of its most diverse. The 112 colleges have been hammered by $809 million in budget cuts over the last four years, with $338 million more looming if California's voters do not pass tax hikes proposed by Governor Jerry Brown.
Strain is showing across the system, with Scott and others saying that the breaking point isn't far away. Cash-strapped colleges have not been able to meet student demand, and have been forced to turn away hundreds of thousands of students who cannot get into overwhelmed classes. The system's total enrollment has declined by 485,000 since 2008.
By most accounts, Scott did a good job in almost impossible situation. He is nearing 80, and made a convincing case that he was ready to retire and wasn't leaving because of the budget crisis.
Scott said Thursday that he had sought out Harris, who is in his mid-60s, and "encouraged him to submit his name" for the job.
A Big Task
A recent survey by the chancellor's office captured the magnitude of the system's challenges. Of the 78 colleges that responded, 70 percent said they were offering fewer courses this fall. About 80 percent of all course sections are full this fall, according to the survey, and a total of 472,349 students are on a waitlist at 66 colleges. It now takes an average of 12 days for a student to see counselors on academic or financial issues.
Three-quarters of responding colleges have eliminated some adjunct faculty positions, while more than half have cut full-time faculty jobs, the survey found.
The budget woes have contributed to accreditation problems. Three colleges in the system must "show cause" for why they should keep their accreditation and remain open. Others are on probation with their accreditor.
City College of San Francisco, the state's largest college, is facing a potential catastrophe. The college will lose its accreditation unless it corrects a series of financial and administrative problems in the next six months. It is wavering dangerously close to bankruptcy, according to a new report from a state agency, and will be forced to grapple with a $25 million budget deficit if tax increases are voted down this fall.
The college on Thursday announced a plan to stabilize its finances and to comply with the accreditor's demands. And its leadership last week invited in a "special trustee," which the systemwide board will select from finalists tapped by the chancellor's office.
Harris briefly addressed the mess at City College during the Thursday news conference. He said the college's leadership was headed in the right direction. But more colleges could face similar meltdowns if the new tax money isn't approved, he said, and another 100,000 students would be frozen out.
"We are under a tremendous amount of stress," Harris said.
Even so, he promised to build on momentum from Scott's time at the helm. The system has successfully ushered in much of a state task force's recommended reforms. Those shifts, some of which have been controversial, have moved the community colleges away from their historic commitment to a relatively pure form of open access, giving priority to students who are working toward earning a degree or credential.
Harris mentioned the task force in his brief remarks, and said he would pursue the "twin opportunities" of access and increased student success.
"I am bullish on California community colleges," he said. "I believe our best days are ahead of us."