You have /5 articles left.
Sign up for a free account or log in.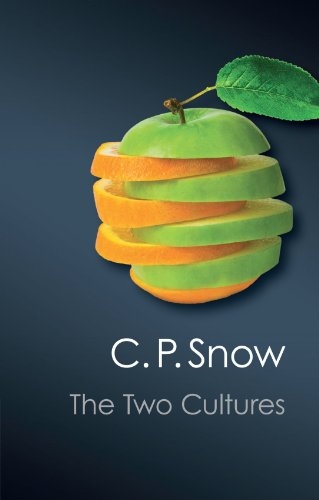 The University of Illinois at Urbana-Champaign definitively told Steven Salaita this month that he was out of a job there. Debate about whether the university did the right thing in pulling his job offer weeks before the start of classes due to the tenor of his anti-Israel remarks on Twitter lives on.
In looking at the faculty support that's emerged for Salaita and for the university, particularly for Chancellor Phyllis Wise, an interesting trend emerges: A majority of those who publicly support Salaita are in the humanities, while most of those who support Wise are scientists. So the trend raises an interesting question to add to the conversation: What role does discipline play in how one interprets the Salaita case and others like it?
A Discussion of the "Two Cultures"
David Hollinger, a professor emeritus of history at the University of California at Berkeley, will discuss the issues raised in this article on Friday's edition of "This Week," Inside Higher Ed's free weekly news podcast. Sign up for notification of "This Week" podcasts here.
A significant one, experts say. Many see the case as evidence of the enduring power of C.P. Snow's "two cultures" thesis.
First, the evidence: Two weeks ago, on the day the board voted to officially reject Salaita's tenured faculty appointment to the American Indian studies program, two open letters were sent to system leaders. One, published as an ad in the local News-Gazette, backed Wise for her "sense of duty, her measured judgment, and her principles of collegiality, inquiry and inclusiveness." Beneath it were the names of approximately 400 faculty members. While some humanists and social scientists were on the list, the overwhelming majority were from the natural sciences, technology and engineering.
The other letter, delivered to the trustees, Wise, and Robert Easter, the system president, backed Salaita. It said the university had revoked his offer for words and actions that were not outside the faculty code of conduct, threatening academic freedom there. "Indeed, Salaita's record of highly reputed scholarship and teaching is nowhere in dispute," the letter said. "The [university's] decision thus constitutes a dangerous attack on academic freedom which will exert a chilling effect on political speech throughout our campus." While some of the 330 signatories were from science, technology, engineering and math, or, STEM, a clear majority were humanists or social scientists.
A list of more than a dozen academic units to have voted "no confidence" in or formally criticized Wise since the Salaita decision tells a similar story: American Indian studies, philosophy, Asian-American studies, English, history, French and Italian, to name a few. Geography and sociology are on the list, but there are no natural science or engineering programs. Another list of outside scholars who will boycott speaking at the university is similar: philosophers, for example, number 567; natural scientists, 34. (The list was compiled earlier this month by blogger Corey Robin, professor of political science at Brooklyn College of the City University of New York and the CUNY Graduate Center. He is a Salaita supporter.)
Illinois professors on both sides of the debate are quick to say that these lists don't paint the whole picture. Cary Nelson, a professor of English who, breaking with his department, supports the university's decision, said that "an atmosphere of intimidation has left some humanists unwilling to support the university's decision" -- at least publicly. (Indeed, Nelson has faced intense criticism -- some of it from longtime colleagues -- for his position.) Isabel Molina-Guzmán, an associate professor of Latina/Latino studies and media studies who is part of a pro-Salaita faculty group, said that the issue has become so polarizing on campus that many professors, including those in STEM and the professional schools, have said they they oppose the university's decision but are unwilling to go public. 
Still, the trend is clear: in public statements of support, humanities professors are generally backing Salaita and scientists are generally backing Wise. And there are other, similar cases of divided support for controversial scholars. Don Eron, a lecturer of English at the University of Colorado at Boulder and a member of the AAUP's Committee A on Academic Freedom and Tenure, helped investigate his university's case against Ward Churchill for the AAUP. Another controversial ethnic studies scholar, Churchill infamously called the victims of 9/11 "little Eichmanns." He was fired by Boulder, in 2007, for unrelated charges of academic misconduct; many of his supporters -- some of whom agree that he committed scholarly misconduct -- maintain that Colorado's inquiry was politically motivated.
Eron said recently that while faculty support for Churchill waned over the course of the university's investigation, early support for his right to make controversial comments was "broad" – but weighted toward the humanities. Emma Perez, a professor of ethnic studies and one of Churchill's old colleagues, agreed. She said Churchill's case was complicated by university politics and personalities, but that he initially enjoyed support from both the humanities and social sciences; she said she couldn't recall any vocal support from the "hard sciences." Perez noted, however, that some of Churchill's early national critics were prominent humanists.
Another, somewhat contradictory example is that of Lawrence Summers, former president of Harvard University. He resigned as president in 2006, not long after making controversial remarks about the "intrinsic aptitude" of women and girls for STEM disciplines. It's unclear how much opposition to Summers came from humanists and social scientists in particular, since the Faculty of Arts and Sciences voted "no confidence" in him by secret ballot; the tally was 218 in favor and 185 opposed, with 18 abstaining. (Much of the debate surrounding that vote had to do with the exclusion of law and business professors, according to the institution's shared governance structure.) But some of Summers's most prominent faculty supporters were from the STEM fields – not the humanities. Perhaps most notably, Steven Pinker, a well-known professor of psychology, told the Harvard Crimson (in an interview that was later quoted by the The New York Times): "Good grief, shouldn't everything be within the pale of legitimate academic discourse, as long as it is presented with some degree of academic rigor?"
'Two Families'
David Hollinger, a professor emeritus of history at the University of California at Berkeley, has written about disciplinary divisions among academics, including in his introduction to the 2006 book Humanities and the Dynamics of Inclusion since World War II. Hollinger calls the "human scientists" (humanists and social scientists) and STEM professors the "two families" of academe -- a twist on the more limited "two cultures" notion coined by British scientist C.P. Snow in 1959. Hollinger said  the Salaita split isn't surprising, given that the history of American academe is full of disciplinary divides -- although he noted that fault lines have shifted over time. In the McCarthy era, for example, he said, it was chemists and physicists who were accused of being leftists, while today's notion of "liberal" humanists stem from the "culture wars" of the late 20th century. 
Hollinger said the divide is mostly "epistemic." While scientists work to uncover evidence in a relatively straightforward manner, he said, social scientists and humanists often work at the periphery of their fields to "advance" that evidence. He called the human sciences the "borderlands" of academe, outside the more quantitative, methodologically narrower STEM fields.
Neil Gross, a professor of sociology at the University of British Columbia and this year a visiting professor at Princeton University (and a leading expert on the politics of faculty members), said the two "cultures" or "families" phenomenon stems from different understandings of the academic role, and of the where to draw the "boundaries" around academic freedom.
"At some points in the history of our country, natural scientists in the university have been outspoken, publicly engaged intellectuals, but more often they have seen their job to be that of impartially discovering and disseminating scientific fact," Gross added via email. "Few natural scientists would want to impose such a vision of the academic enterprise on the humanities, where it wouldn't make sense."
At Illinois, D. Fairchild Ruggles, a pro-Salaita professor of landscape architecture and an art historian, described how this dynamic has played out on campus. On one side of the "troubling divide," she said, "the humanities faculty generally deplore the handling of the Salaita case and recognize it as a gross violation of procedure that led to an appalling violation of the principles of academic freedom that were affirmed in the offer letter sent to him when he was first invited to join the [Illinois] faculty." Citing a statement from the American Comparative Literature Association, one of a number of national scholarly associations to have criticized Wise for her decision, Ruggles said her humanities colleagues "tend to concur" that Wise's invocation of "incivility" in explaining her decision was "a pretext to silence or punish those who express unpopular views."
Meanwhile, Ruggles said, her science colleagues in conversations have repeated "what seems to them to be an incontrovertible 'fact,' that the tweet in question constituted 'hate speech.' " Via email she added: "Scientists work very differently from humanists: they work with numbers, data, and empirical evidence to produce outcomes that can be replicated objectively. In that world, a tweet seems like a datum from which an outcome can be predicted. Further research not required. Humanists work differently. When we inquire, we look at not the single utterance but the entire contextual field in which the utterance occurred, and the larger communicative intention of the speaker. ... The humanists' goal is to understand and explain the society we live in, a complex world where conflicts are inevitable and in which we can listen to speech without feeling obliged to agree with it or suppress it."
Driven by 'Personal Opinion'
Some, including Alan Dershowitz, a Harvard law professor who backed Summers and opposed the tenure bid of Norman Finkelstein, the controversial former political scientist at DePaul University, have a more cynical take. Dershowitz said that in his experience, academics working in STEM tend, "in general, to be more objective and principled, and those in the humanities tend to be ideologues and results-oriented, and believe it's the appropriate role of the scholar to use his or her podium to propagandize students."
Dershowitz said he believed personal opinion had influenced how those human sciences viewed both the Salaita and Summers cases, and that scientists were likelier to examine the evidence impartially.
"I would bet anything that 99 percent of the people who are demanding that [Salaita] be restored tenure would be on the exact opposite side of this if he'd been making pro-Israel but equally uncivil statements," he said.
S. Robert Lichter, a professor of communication at George Mason University, was more tempered but agreed that personal politics could be at play in professors' reactions to cases such as Salaita's. Lichter co-authored a 2005 study that found college professors are overwhelmingly liberal – some 72 percent. Looking back at his data, he said recently, "People in the humanities are much more likely to be on the left than academic scientists, and a lot of criticism of Israel comes from the left. So what looks like a disciplinary difference could be an ideological difference."
Matthew Woessner, an associate professor of political science at Pennsylvania State University at Harrisburg who also has studied faculty politics, said personal ideology is probably at play – but not as much as it might appear. He said that humanists are indeed more liberal, and therefore perhaps more likely to be "sympathetic" to Salaita's views on Israel, than are scientists. Indeed, there has been no momentum in science disciplines for the academic boycott movement against Israel, and ties between American and Israeli scientists are increasing. But academic scientists also tend to be liberal, Woessner said -- just not as liberal as their humanist colleagues.
Similarly, Woessner said he thought it was the "default position" of all professors to side with other faculty members on issues of academic freedom and free speech. So he said he thought the Salaita case and others like it were examples of "good people arguing where the line is." Woessner said he thought it was "terribly unscholarly" to use Twitter as a medium for making inflammatory statements, as it's impossible to provide context and make complex arguments. But other humanists, who often work at the "cutting edge" of controversial social and political thought, might be more sympathetic to the Salaita's arguments about being taken out of context – especially if they're slightly more sympathetic to his political views to begin with, he said.
Molina-Guzmán, professor of Latino/Latina studies and media studies at Illinois, reiterated that college- and departmental-level politics have influenced some of her colleagues' willingness to come out in support of Salaita. But she said she sensed that some faculty members "north of Green Street" -- that is, those in the STEM programs -- felt his case "didn't affect them," given the nature of their work. Several scientists who signed the pro-university letter did not return requests for comment.
Michael Bérubé, Edwin Erle Sparks Professor of Literature and Director of the Institute for the Arts and Humanities at Penn State, is a former Illinois professor and has criticized the university for its actions regarding Salaita. He said the apparent divide there was likely a "two cultures" problem exacerbated by local factors, namely the longstanding perception among some human scientists that Illinois's wealth and resources were concentrated north of Green Street. It is also perhaps relevant that Wise is a biologist by training who has pushed hard for the sciences.
Via email he said: "In one way this is not surprising, right? Because many STEM faculty took a pass in the culture wars 25 years ago as well, figuring that controversies over gender or sexuality or racism, etc., weren't really relevant to their fields. So there is something to the idea that scientists don't wander into the 'controversial ideas' crosshairs as often as we do."
Bérubé noted, however, that some prominent scientists have cited controversial topics such as evolution to link issues raised by the Salaita case to their work.
Alan Sokal, the New York University professor of physics, for example, has signed on to a
petition featuring the names of several dozen scientists
and engineers from around the world who have pledged to boycott visiting Illinois until the Salaita case is "equitably" resolved. In an open letter accompanying the petition, Sokal says: "More disturbingly yet, [Wise] attempted to justify her position by saying [
in a statement
] that 'What we cannot and will not tolerate at the University of Illinois are personal and disrespectful words or actions that demean and abuse either viewpoints themselves or those who express them.' Putting aside the bizarre notion that an
idea
can feel 'demeaned' or 'abused,' the chancellor's position implies that the University of Illinois will not tolerate biologists or physicists who are 'disrespectful' (in her sole judgment) of creationists or even of
creationism
." (Emphases are Sokal's.)
Whatever the reasons for the divide, Hollinger said that academics who perpetuate – by mudslinging or dismissing colleagues' ideas, or by not working to create strong shared governance structures to ensure that academics from all parts of the university have a designated place to debate important ideas – are missing the point: The academy can't exist without both "families," which share a "broad cognitive ideal" -- that truths that are "discovered, not divined."
"This ideal is the common heritage and chief ideological resource of the entire modern professoriate," he said. "There is one academic culture, not two, and it is based on this shared epistemic commitment."
Bérubé said he'd once put that idea slightly differently to a group of scientists: "[O]ur wingnuts are your wingnuts."
More from Academic Freedom