You have /5 articles left.
Sign up for a free account or log in.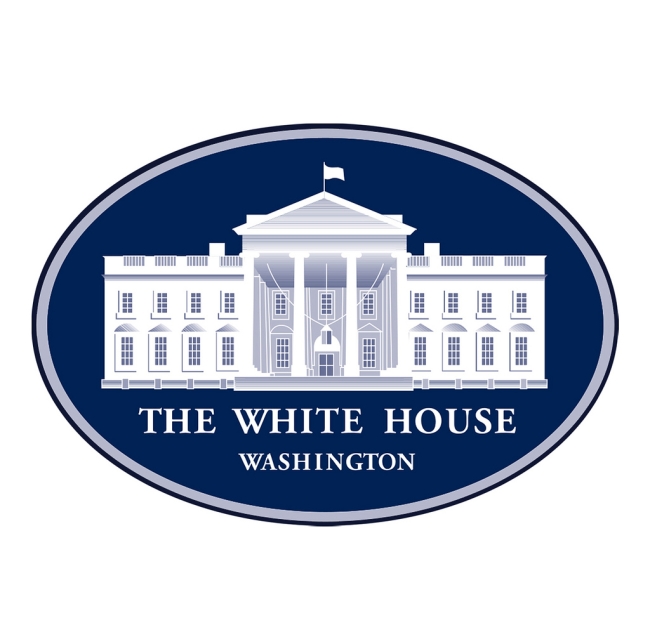 At a forum sponsored by the Big 12 Conference in October, Tom McMillen, a retired professional basketball player and former member of Congress, warned the gathering of college sports professionals that they would soon face "a day of reckoning."
McMillen was referring to legislation -- later introduced by Rep. Jim Moran, a Virginia Democrat, during a lame duck session -- that would create a presidential commission on college athletics. While the bill itself was largely symbolic, support for such a commission and federal oversight of college sports has grown throughout the last year. The idea may move closer to a reality this week, as college leaders and executives of the National Collegiate Athletic Association are expected to attend a meeting at the White House.
The discussion will likely include the creation of a presidential commission focused on the direction of college athletics, USA Today reported. The White House did not respond to multiple requests for comment on Monday.
"It's in Congress's and the administration's best interest to really study the issue of what's going on in college sports and whether or not it's best for higher education," said Gerald Gurney, president of the Drake Group and former president of the National Association of Academic Advisors for Athletics. "And the NCAA needs to be part of that discussion."
What exactly would result from creating such a commission is unclear, with speculation ranging from replacing the NCAA with a new governing body to scrapping the association's long-held belief that college athletes should be treated like amateurs. A likelier, though still complicated, scenario would be for the federal government to offer the NCAA a partial antitrust exemption -- as both an incentive to reform how college sports operate and as a means for the association to achieve some of those reforms. 
"There is some dangling of the reality that in order to control athletics, a conditional, limited antitrust exemption needs to be on the table," Gurney said.
While the exemption would help the NCAA preserve its theoretical – and increasingly maligned – model of amateurism, it would also allow the NCAA to prevent coaches from profiting so heavily off athletes' work by allowing colleges to agree to set limits on compensation. (The last time the NCAA tried to limit the salaries of coaches, in the 1990s, the regulation was challenged on antitrust grounds and the NCAA wound up paying $54.5 million to settle the case.) added this for context. dl Making salary constraints possible would, in theory, help drive down overall spending on big-time college sports, said Andrew Zimbalist, a sports economist and professor at Smith College.
Between 2005 and 2012, according to the Knight Commission on Intercollegiate Athletics, football salaries grew 60 percent among the 25 programs with the largest athletic budgets. During the same time period, academic spending decreased 2 percent.
Under the Sherman Antitrust Act, it would currently be illegal for the NCAA to force universities to cap any person's salaries. The NCAA has sought an exemption in the past, though primarily as a means to prevent sharing revenue with athletes. Some critics, including McMillen, say the exemption would serve as a bailout for the association, allowing colleges to successfully appeal the O'Bannon lawsuit, for example, and not pay athletes even for the use of their likeness.
Donna Lopiano, founder of Sports Management Resources, a consulting firm, said if Congress and the White House wish to rein in the college athletics arms race, a partial antitrust exemption may be necessary.
"The NCAA is expected to be a national governing organization that can control costs, but that puts it directly in conflict with antitrust laws," Lopiano said. "So really there's got to be some kind of exemption. But you can't just give it to the NCAA. There has to be assurance that if the NCAA is exempt, it will really start controlling costs, that it will really explore the possibility of setting caps on operating expenses and salaries, and not just use it to avoid paying athletes."
Calling the NCAA's current promise of a "world class education" an empty one, Gurney said the exemption would have to be offered on the condition that the NCAA would enact significant academic reforms, as well, not just ones focused on spending. This could include changing enrollment requirements, requiring a remediation year for struggling freshmen athletes, and loosening time commitments.
In discussing his bill, Moran has also said antitrust protection "clearly has to be addressed," and the sports economist Andrew Zimbalist has repeatedly called for an exemption. Zimbalist and Moran, along with Lopiano and Gurney, were among a number of college sports experts and members of Congress who met with Arne Duncan, the U.S. secretary of education, last month to also discuss the creation of a presidential commission.
"Basically, we were talking about the need for a comprehensive approach to the reform of college sports, rather than have a piecemeal approach where one piece of legislation is created to fix a small problem, then another for another problem," Zimbalist said. "I think most of us felt it was a complicated issue and if we were going to get Congress to take it seriously, the best way to do it would be to have a high level commission of experts to really take a look at it."
Those who were at the meeting declined to offer more specific details about what was discussed, but Moran's legislation listed a number of issues beyond just controlling spending that a commission would examine. Those included graduation rates of athletes; eligibility standards for athletes; NCAA transfer rules; health and safety protections, particularly in relation to concussions; and, most importantly, the extent to which college sports have affected academic integrity.
Lopiano said the meeting in December revealed that there was considerable bipartisan support for a commission (four Republicans were among the 12 co-sponsors of Moran's bill), and the White House's invitation to meet with the NCAA this week was likely made with the same hope of keeping the conversation civil so the commission could work with the NCAA and its members rather than in opposition to them. "The White House really doesn't want a fight," she said.
The NCAA, which declined to comment or confirm that the meeting will take place, spent $470,000 on lobbying efforts in the first three fiscal quarters of last year. That's nearly as much as the association spent in the last three years combined.
Zimbalist said he'd also like to see the commission address the "structural problems" facing the NCAA, creating a regulatory body to oversee how it's organized.
"Athletic directors, conference commissioners, and coaches have taken over the NCAA," he said. "It's controlled by Division I, which is controlled by the Football Bow Subdivision, which is controlled by the elite five conferences, who say you either go along with us or we leave. Nobody has ever called their bluff."
Lopiano and Gurney would both prefer if the NCAA was replaced outright, but they admit it's not currently a likely scenario. The meeting this week may not yet be the reckoning foretold by McMillen, but a commission could still result in substantial changes to how college sports operate, Lopiano said. Like many supporters of the commission, she said the Amateur Sports Act of 1978, which established the United States Olympic Committee and provided legal protections to athletes, has set a precedent for how the process could work.
"The Olympic sports in the 1970s were wholly a mess," Lopiano said. "A presidential commission worked for three years, but it eventually came up with the Amateur Sports Act. At the time, nobody thought reform was possible there, either."