You have /5 articles left.
Sign up for a free account or log in.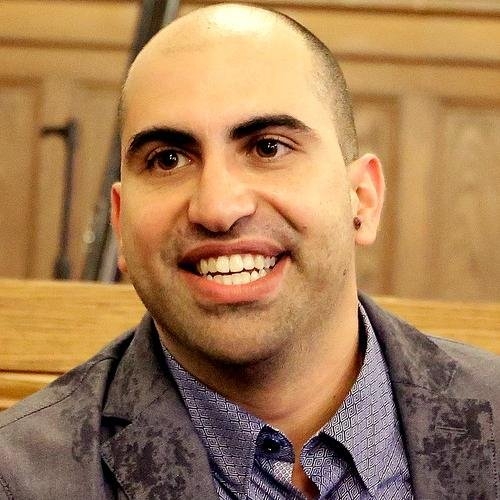 No one following the Steven Salaita case was surprised Thursday when the displaced scholar announced he's suing top administrators of the University of Illinois System and its Urbana-Champaign campus. Salaita had been trying for months to force the university to give him back the tenured professorship in the American Indian studies program he says is his. The institution, meanwhile, has continued to stand behind its decision to rescind the appointment -- which it argues wasn't yet final -- due to the tenor of Salaita's anti-Israel tweets.
But the seemingly inevitable lawsuit, filed in a U.S. district court in Illinois, contained a twist: Salaita is also suing the John Doe donors he says illegally interfered in his contractual agreement with the university. Legal experts call the move creative, if not realistic, and relatively rare among higher education claims.
The university, meanwhile, denies all allegations of donor influence or wrongdoing, and says it will defend itself against Salaita's "meritless" claims.
"What has happened here is that donors have tried to inject themselves into the process," said Anand Swaminathan, one of Salaita's lawyers, during a conference call announcing the suit. He said unnamed donors in heavily redacted e-mails to Phyllis Wise, chancellor of Urbana-Champaign, threatened to stop giving to the university unless it rescinded its offer to Salaita, and that that equates tortious interference. "People should not be able to use their financial wealth to interfere in a university hiring process and influence decision-making [outside of] shared governance structures," Swaminathan said.
Maria LaHood, a senior attorney with the Center for Constitutional Rights who also is representing Salaita, said her legal team is still pursuing a separate Freedom of Information Act-based lawsuit against Illinois seeking more of administrators' e-mail correspondence with donors leading up to the revocation of the offer. (A hearing on the university's motion to dismiss is scheduled for Feb. 13.) But she said Salaita also is seeking details about donor involvement in the decision in this second suit.
Wise "went out of her way to meet with donors and didn't bother to consult Salaita himself or the hiring committee that vetted him or the department that hired him," LaHood said, and Salaita wants to know who the donors are and what was said.
The suit says that in the U.S., Salaita's "criticisms of Israeli state policy are infrequently heard from American politicians or presented in the mainstream national media," and that the Illinois administration, "facing pressure from wealthy university donors, fired Professor Salaita for his political speech challenging the prevailing norm."
Salaita bases the latter assertion on redacted letters and e-mails from several students, alumni and donors to Wise obtained through open records requests. The writers are critical of Salaita's tone regarding Israel on Twitter, and several said they would stop giving to the university if Salaita became a permanent professor there. One writer described himself as a "multiple [six-]figure donor" and said his and his wife's support is "ending as we vehemently disagree with Salaita." Another writer said she and her husband would withdraw support and let others know why, and "encourage others to join us in this protest, as perhaps financial consequences will sway you," according to the suit.
The lawsuit refers largely to John Does but mentions Steven Miller, a Chicago-area venture capitalist and Illinois donor, by name. It says Miller asked via e-mail to meet with Wise and "share his thoughts" about Salaita, and that they were scheduled to meet on Aug. 1. Wise also allegedly met with an unnamed donor in late July, and e-mailed colleagues afterward about the "two-pager filled with information on [Salaita]" she received. "[H]ow we handle the situation will be very telling," she wrote. Miller did not immediately respond to a request for comment.
Beyond the donors, the lawsuit names as defendants Wise; the eight individual members of the University of Illinois Board of Trustees who voted against his appointment and the board as a whole; Robert Easter, president of the university system; and Christophe Pierre, system vice president. It accuses them of violating Salaita's constitutional rights to free speech and due process of law, as well breach of contract.
In a statement, the university said it had "attempted to negotiate a settlement for [Salaita's] reasonable losses and expenses, but he has refused those offers." Now the university will defend itself against Salaita's "meritless" claims, it said, again calling Salaita's tweets proof "that he lacked the professional fitness to serve on the faculty."
Specifically, the statement says, "Dr. Salaita began making a series of statements via social media on precisely the subject matter that he proposed to teach at our university. For example, on June 19, 2014, after three Israeli teenagers were reported kidnapped and presumed dead, Dr. Salaita posted a statement on Twitter which read: 'You may be too refined to say it, but I'm not: I wish all the f**king West Bank settlers would go missing.' Dr. Salaita continued to post this comment even after the three teens were found murdered later that month."
The statement also noted that a faculty committee report found that donors did not influence the university's decision -- although that report also was critical of the administration's choice.
Salaita said during the conference call that Illinois's decision has left his professional life in "shambles," since his lack of university affiliation greatly limits his ability to publish. He said he's also suffered personal and financial consequences, and that he and his wife and son have had to move back in with his parents. He'd given notice to his old department at Virginia Tech in May and only learned in August, after he already was scheduled to teach at Illinois, that he was no longer welcome there.
The lawsuit doesn't name a figure, but Salaita is seeking compensation for his personal and professional setbacks -- as well as reinstatement to his position. More than anything, he said, he wants to join his "colleagues" at Illinois and resume teaching.
Barbara A. Lee, a lawyer and professor of human resource management at Rutgers University, and coauthor of the The Law of Higher Education (Jossey-Bass), said Salaita's decision to allege tortious interference wasn't without precedent in higher education-related lawsuits, but that it was rare. No similar cases -- in which a faculty member accused John Doe donors of such interference -- came to mind, she said.
"I think it's an interesting and creative strategy," Lee said. "What it means is that a third party is reaching into the relationship between the employer and employee and behaving in such a way that causes the employer to violate the employee's contract."
But while attention grabbing, it's unclear if the allegation will stick in court, Lee said, mainly because it's difficult to prove exactly what did or didn't influence the university's decision -- especially when it's already stated that Salaita's tweets demonstrated, in the view of university leaders, that he was "uncivil" or otherwise unfit for a professorship.
Michael Olivas, William B. Bates Distinguished Chair of Law and director of the the Institute for Higher Education Law and Governance at the University of Houston, and author of The Law and Higher Education: Cases and Materials on Colleges (Carolina Academic Press) and several other books on higher education law, agreed, saying only a "smoking gun" could likely prove donor influence. Olivas said that might look like a written e-mail from a donor threatening not to give the other half of a large sum he or she already donated and perhaps a university reply, or testimony under oath that tortious interference had occurred. It's not e-mails or threats in the "subjunctive," he said. 
Still, Olivas and Lee said the interference allegation might be enough for the names and actions of donors to come out in the discovery phase of the case -- what the university has tried to avoid in the first lawsuit. Ultimately, however, they said, the second case -- if it goes to trial -- likely will be about what the Salaita controversy has been about all along to different camps: whether the professor was "fired" or simply "not hired," based on the intricacies of his employee paperwork and existing processes at Illinois.
"It's pretty clear [Illinois] behaved badly here, but it's not clear they behaved illegally," Olivas said. "That's contingent upon a lot of moving parts."