You have /5 articles left.
Sign up for a free account or log in.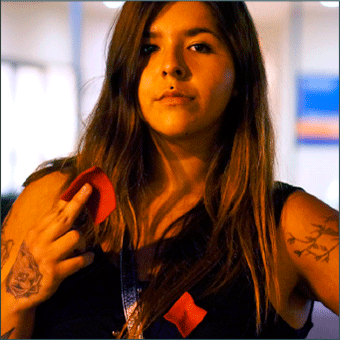 Since the chaotic dismantling of Corinthian Colleges first began last summer, a key issue has been whether the for-profit education company's current and former students will have their loans forgiven.   
Student and consumer groups, state authorities and some Senate Democrats have all pressed the U.S. Department of Education to provide direct relief for the borrowers.
And on Monday, a group of student activists took that pitch for loan forgiveness to a new level.
As part of what they've dubbed a "debt strike," 15 former students of Corinthian-owned colleges said they are refusing to pay back their federal student loans.
The group, called Debt Collective, said it is protesting the Department of Education's support for Corinthian's "predatory empire" that it says "pushed hundreds of thousands into a debt trap."
Part of the Occupy Wall Street-inspired Rolling Jubilee group, the Debt Collective is calling on the federal government to wipe away the debt of Corinthian borrowers.
Makenzie Vasquez, 21, is among the students participating in the strike. She said she enrolled in a medical assistant certificate program at the San Jose, Calif., campus of the Corinthian-owned Everest College in 2012.
Six months into the eight-month program, Vasquez said, she was forced to drop out of the program because she could not afford monthly payments of $50 that were associated with the private loan offered by Corinthian.
Vasquez said that she is now more than $30,000 in debt, of which $25,000 is from Corinthian's private loans and $6,000 is from federal loans.
She is in default on both loans and plans to continue to not make payments.
"I feel like these loans are so illegitimate," she said. "I was conned going into this school. They sold me a dream and I got a nightmare."
Corinthian Colleges did not respond to a request for comment.
Adam Minsky, a Boston-based lawyer who specializes in student loan issues, said that while he sympathizes with impetus behind the loan strike strategy, it can have damaging consequences for the students.
"From an activist standpoint, calling attention to this issue is worthwhile," he said. "From an individual borrower standpoint, voluntarily going into federal default is enormously serious."
Aside from damage to a credit report, the federal government has sweeping powers to garnish wages and other assets from borrowers who don't pay.
Federal student loan borrowers are eligible for various income-based repayment programs, under which some borrowers who have little or no income would not be required to make any payment. For loans already in default, new rules that took effect last summer allow a borrower to pay as little as $5 a month to "rehabilitate" the loan out of default.
Vasquez, who is now working as a restaurant server, said that she now knows about those programs but that, on principle, she does not want to repay her loan.
"I've refused to pay because I didn't get anything for this money, so I don't see why I should have to give them anything," she said.
The group's Web site also dismisses those options, arguing that "repayment plans presented as a helping hand simply aren't good enough."
"The wrong done to us is deeper than that," the group said in a letter to the Department of Education.
Rolling Jubilee, the group promoting the debt strike, also announced Monday that it had purchased some private student debt of former Corinthian students, allowing Rolling Jubilee to erase more than $13 million in loans for 9,438 borrowers.
As part of the sale earlier this month of the bulk of Corinthian's campuses to a new nonprofit education company, Zenith Group, federal regulators won $480 million in private loan forgiveness for Corinthian borrowers.
Richard Cordray, director of the Consumer Financial Protection Bureau, which negotiated the debt relief deal, said Monday that it "was a tremendously successful result for many thousands of young people and their families that had been seriously harmed by Corinthian's deceptive marketing."
In exchange for the debt relief, the CFPB agreed to release Corinthian's new owner of liability stemming from its lawsuit against the company, which Cordray said Monday "remains pending." 
But the CFPB-brokered relief applies only to a share of private student loan debt.
Thirteen Senate Democrats last year called on the Department of Education to forgive the federal debt of former Corinthian students. Massachusetts Attorney General Maura Healey, whose office is suing Corinthian for predatory practices, earlier this month also called for such forgiveness.
Denise Horn, a department spokeswoman, said Monday that the agency was still working on a response to the senators' letter asking for debt relief.
"The department shares the commitment of Senator [Elizabeth] Warren [of Massachusetts], Senator [Dick] Durbin [of Illinois] and Senator Jack Reed [of Rhode Island] to upholding the rights of students who may have been harmed by the actions of institutions that participate in federal student aid programs," she said in an e-mail. "We have been in touch with staff from their offices, and we are working on a response to their letters."