You have /5 articles left.
Sign up for a free account or log in.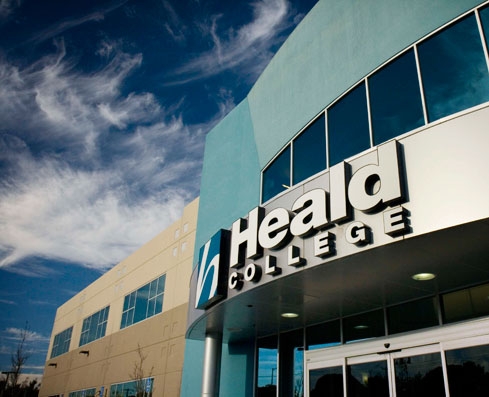 The federal government's gainful-employment standards for vocational programs at colleges kick into effect in three months, assuming two lawsuits filed by the for-profit sector don't block the new rules.
This is the Obama administration's second attempt to regulate based on graduates' labor-market returns. A federal judge largely halted the 2010 version of the so-called gainful-employment regulations.
Yet even if the department is stymied again in the courts, a job-placement reporting requirement from the first set of regulations, which survived the legal challenge, has emerged as a possible tool to crack down on for-profits.
Earlier this week the feds slapped a $30 million fine on Corinthian Colleges, a crumbling for-profit chain that faces a glut of federal and state investigations and lawsuits. The new sanction was based on nearly 1,000 instances of "misleading" job-placement claims by Heald College, a 13-campus Corinthian subsidiary that operates in California and other Western states. 
For example, Heald claimed the successful placement of a 2011 graduate based on a food-service job at Taco Bell she began in 2006.
Arne Duncan, the U.S. secretary of education, testified before the U.S. Congress on Thursday as part of a budget presentation. He answered questions about the Corinthian investigation during the appearance.
"The findings that we are putting forward are pretty stunning, pretty egregious," said Duncan. "All we want to do is to make sure young people are getting real skills that lead to real jobs and lead them to a better financial situation."
In addition to the fine, the department halted new enrollments at Heald. The penalties likely are the end for the chain, which had been seeking a buyer and currently enrolls 9,000 students and employs 1,000 faculty and staff members.
On Tuesday California's state aid agency froze payments to 10 Heald campuses in the state. But on Thursday the agency voted to resume $3.4 million in payments to 2058 Heald students, according to KCRA, a television station in Sacramento. Those students can use the aid to pay down debt or to transfer to other institutions, but not to attend Heald.
Corinthian fired back earlier this week, saying the federal sanctions were based on "highly questionable, unsubstantiated allegations," which the department did not share with the for-profit until announcing the fine this week.
Heald appears to have disclosed its problematic job-placement information voluntarily. But that isn't the case for all for-profits.
Job-Placement Confusion
Gainful-employment regulations, both the abortive past version and the rules that are scheduled to go into effect on July 15, apply to academic programs that train students for vocational fields. They apply to nondegree tracks at community colleges and all vocational programs at for-profits, including degree-bearing ones. Fully 99 percent of programs that would fail the standards are at for-profits, according to a projection Duncan made last fall.
A surviving piece from the 2010 version of the rules is a requirement that colleges must disclose the job-placement rates of graduates in programs that fall under gainful employment. The idea behind it is that publicly disclosed rates will help prospective students make better-informed decisions.
Yet consumer advocates have complained about the lack of clear, federally defined standards for job-placement reporting. That's because colleges must disclose only the job-placement rates that are required by their accreditors and state regulatory agencies. Those metrics vary widely.
Gainful-employment job-placement rates are "fundamentally flawed" and "impossible to compare," Stephen Burd, a senior policy analyst with New America's education policy program and frequent critic of for-profits, wrote in a 2011 blog post. "And because neither accreditors nor state regulators put much of an effort into verifying these rates, the schools don't seem to have any qualms about gaming them."
Debbie Cochrane, research director with the Institute for College Access and Success (TICAS), pointed to wide discrepancies in rates that Corinthian reported. For example, a dental assistant program at the for-profit's Everest College campus in Anaheim lists a 75 percent rate under its national accreditor's definition, and a 33 percent rate for the California state agency's requirements.
"What's a student supposed to make of that?" said Cochrane. "It's a no-brainer that consumers need a standard definition."
In an unusual twist, this is one area where critics of the industry agree with a financial analyst who has a more favorable view of for-profits.
"The standard is unclear," said Trace Urdan, an analyst for Wells Fargo, in a written statement about the Heald sanctions. "The rule does not establish standards for calculating rates when not otherwise required."
In the past, several attorneys general also have called for more clear job-placement rate requirements.
Heald has regional accreditation. In contrast, only one Everest campus -- which is one of 53 former Corinthian campuses now owned by ECMC, a nonprofit student loan guarantor -- holds regional accreditation. The rest are nationally accredited.
Most regional accreditors do not require colleges to report job-placement rates. But national accreditors do. As a result, the feds have less job-placement information to scrutinize from for-profits that are regionally accredited.
Ashford University, which Bridgepoint Education owns, is a regionally accredited, publicly traded for-profit that reports its job-placement data, said Urdan. But the company does not report that information under gainful-employment requirements. (Note: This paragraph has been changed from an earlier version to clarify why Ashford reports its data.) 
Cochran said federal standards for job placement might help the department spot the sort of "fuzzy math" it identified in Heald's numbers.
"More oversight is warranted in any case," she said. "And standardization might help with oversight."
Several critics of for-profits have said that the department should penalize Everest and WyoTech, another Corinthian subsidiary. They noted that the feds tightened oversight and slapped a 21-day freeze on aid payments to the company last year, which led to Corinthian's collapse, in response to questions about company-wide job-placement claims.
The $30 million federal penalty over Heald's job-placement claims is unprecedented, at least in recent department history. And while Corinthian doesn't have the money to pay that fine, it's possible that more penalties might be on the way. A department spokeswoman said investigations of the company's Everest and WyoTech chains are ongoing.
The remaining Corinthian campuses, meaning ones that were not sold to ECMC, appear to be the most vulnerable. And some consumer groups would like to see the department use its job-placement-related sanctions with other for-profits.
"That's the big question -- is this a one-off or are they going to do this across the board?" Burd said in an interview.
Legal Fight and Task Force
The latest version of gainful employment features two measures, both of which deal with graduates' debt-to-earnings ratios. That's a change from the iteration released in 2010, which included a loan-repayment rate as well as similar debt-to-income standards.
The Association of Private Sector Colleges and Universities (APSCU), which is the for-profit sector's primary trade group, sued five years ago and this time around, alleging both times that the rules are arbitrary. In 2012 a judge ruled that the department failed to establish its reasoning behind the creation of one of the metrics. The judge threw out the rules based on that metric.
The latest association lawsuit is ongoing. It claims that gainful employment "repeats and exacerbates" problems from the earlier version.
For example, the filing said the department's debt-to-earnings test was not designed to operate independently, but only in tandem with the loan-repayment standard, which was dropped this time. "Such 'ad hocery' is only further proof of the agency's arbitrariness," the lawsuit said.
Department and administration officials have said they are confident that the gainful-employment regulations are on firm legal ground and that the court has affirmed the department's authority to set such rules.
The court fight has featured filings and counterfilings by both sides. And supporters and critics of the industry also have filed briefs on the lawsuit. A decision by the judge could come before the rules become binding in July.
In addition, a trade group in New York representing that state's for-profits filed a separate federal lawsuit challenging gainful employment. While that challenge echoes some of the national group's suit, it also goes farther, alleging that the federal rules would conflict with standards set by New York's state regulators.
When the department unveiled its final rules last fall, it said an estimated 1,400 academic programs that enroll 840,000 would fail to meet the standards.
However, the department has yet to release up-to-date data on gainful employment's impact. That has provoked a complaint from Apollo Education Group, which owns the University of Phoenix.
Data sets from the department on gainful employment are from 2011 or earlier, said Mark Brenner, the company's chief of staff, in a January letter to Duncan. They also do not correspond to the final rule. And Brenner said department officials had failed to make good on promises of providing more current numbers.
"It is vital that Apollo Education Group receive this data to properly assess the impact of final regulations," he wrote, "and take the steps, if necessary, to ensure our programs at University of Phoenix and Western International successfully prepare students for gainful employment per the new requirements."
In October Duncan announced the creation of an interagency task force to "formalize partnerships with several federal agencies to enhance cooperation and ensure proper oversight of for-profit institutions."
The department mentioned the task force again this week in its announcement of the Corinthian sanctions. Yet details are sparse on the still-forming group.
"Preparations are underway and we're looking forward to creating an interagency dialogue through the task force, and coordinating our resources to help protect and serve America's students and taxpayers," a department spokeswoman said in a written statement.
-- Michael Stratford contributed to this article.