You have /5 articles left.
Sign up for a free account or log in.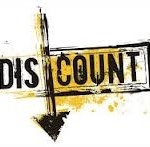 Is a high discount rate a guaranteed trouble sign for colleges? Not necessarily, experts say -- sometimes colleges can leverage discounts to increase revenue, at least if they are increasing enrollment. But maintaining very high discount rates can be a risky strategy and an indicator a college is in distress.
The average discount rate offered by colleges to first-year students has risen significantly in recent years. In 2014 it was 48 percent -- the highest level ever, according to a survey of 411 private colleges by the National Association of College and University Business Officers -- up one-fifth from 2007's average of 39 percent.
Many private college leaders say they needed to raise the rate, even beyond their comfort level for such decisions in prior years, to respond to family concerns about paying for college after the economy tanked in 2008. But if 48 percent is one thing, what about 60 percent or higher? And it's not lost on many higher education finance experts that Sweet Briar College decided to close when it topped a 60 percent discount rate, even if the college's alumnae subsequently intervened and the college revived itself. But some colleges are going to large discounts as part of enrollment strategies they think could reshape their institutions.
And of the 411 colleges surveyed, 39 -- or 9.5 percent -- had discount rates at or above 60 percent. That marks a near doubling from five years earlier, when 5 percent of colleges surveyed had discount rates at or above 60 percent.
In many ways, tuition discounting has become par for the course in today's pricing structure for colleges. In 2010, 62 percent of colleges surveyed by NACUBO offered 90 percent or more of their students some level of discount. By 2014 that number had grown to 69 percent, according to figures provided to Inside Higher Ed by NACUBO.
In many areas of the country, the number of high school graduates is shrinking and colleges are having to do more -- programmatically, academically and financially -- to attract students. For many colleges "it might be the case if you discounted more deeply, you might end up with more kids and more net revenue," explains David Strauss, a principal of the higher education consulting firm Art & Science. In cases where discounting is successful, a college may increase its discount rate and charge less per student, but enroll more students, meaning the overall financial picture is rosier than the discount rate might suggest.
Oftentimes colleges participate in discounting because the market demands it: students and their parents react better to a college with a large sticker price that offers them a large scholarship than they do to a college that is simply cheaper and offers no or little scholarship funds.
"Parents and students are not expecting to pay full price," says Lucie Lapovsky, a higher education financial consultant who used to help NACUBO compile its tuition discounting study. "This is an industry that's known for being on sale."
A more expensive college is perceived to be more valuable by students, and students often see scholarship offers as proof a college values them as an applicant. More and more, families are expecting colleges to offer them a "discount" off a college's sticker price when their child is offered admittance. It's far from unusual for families to try to leverage a scholarship offer from one college to seek more money from another potential college.
Tuition discounting can be a way to increase interest in a college and perceived value, and therefore enrollment. More and more colleges are engaging in the practice -- with many of them ticking their discount rates up a little each year.
"You [can have] a situation where you've got a college in a highly competitive area, people are shopping around for the best deal -- or the student body that has gone to that college just can't afford it -- and the college starts to offer more and more of a discount just to get students through the door," Edith Behr, a Moody's analyst, said. "The competition has grown to a point where the college is lowering its price to attract students. If that process is accelerated, it may mean the college is approaching, or [is] in, a financial stress situation."
High Tuition Discounting Over Time
Year

Number of colleges with
discount of 60% or more

Percent of surveyed colleges
2010
20
5.2%
2011
24
6%
2012
35
9.1%
2013
39
9.7%
2014
39
9.5%
Negative Side of Discounting
Discounting has a negative side as well -- one that becomes even more perilous the higher a college's discount rate creeps.
Oftentimes colleges struggling with enrollment will discount their tuition more and more each year in an effort to entice students to enroll. Yet in many cases these colleges are unable to adequately increase their enrollment enough to also increase their overall net revenue -- a necessity if struggling colleges are going to dig themselves out of financially strained circumstances. Thus, if enrollment isn't increasing -- or if the discount required to get students to enroll is just too steep to be sustainable -- then ultimately discounting can hurt these colleges financially.
"There's a lot of people out there who talk about putting more aid out there to bring more people," Strauss said. "There's an old-fashioned notion that more people means more revenue. Not necessarily. If you have discount so much more deeply to get a few more kids, than you lose money on the transaction."
Yet once a student population is used to paying a certain price, it can be very difficult for colleges to walk back their discount rates. So, more often than not, extremely high discount rates -- when a college is sacrificing 60 percent or more of its potential tuition revenue through discounting -- are a sign that a college is in distress. And, equally often, high discount rates can further contribute to that stress.
The result of extreme discounting is often an academically weaker class. Sometimes colleges, in an effort to sustain their discount rates, spend so much money on financial aid they don't have enough resources to remain competitive in other areas that contribute to student success and satisfaction, like residence life or advising. And many students are swayed to attend these colleges because of the high discount offered to them as applicants, not because they necessarily think the college is the best fit. So colleges with high discount rates often suffer from poor first-year student retention rates.
David W. Breneman, a higher education finance expert and former dean of the University of Virginia's education school, said the practice of families that "shop their child around" is "a game that can cause people to make the wrong choices in the college they attend."
Breneman was a trustee at Sweet Briar College in Virginia when the college decided to shutter earlier this year -- a decision that has since been reversed after a group of alumnae raised enough money to keep the college alive another year.
Sweet Briar's discount rate for first-year students had risen from 48 percent to 62 percent in six years -- Breneman said the college was essentially buying students, and the result was hurting, not helping, the struggling college. And despite the increased discounting, during that six-year period Sweet Briar's enrollment declined by 50 students, to 560.
"We were just simply finding that we were getting less academically qualified students as a result, and therefore we were having more difficulty. And the retention rate was dropping. You get into this downward spiral," he recalled.
So as Sweet Briar's discount rate grew, its net revenue declined. It was spending more and more from its endowment and nevertheless getting so small that it wasn't benefiting from the economies of scale that save larger universities money. Financially struggling small colleges, Breneman says, "are running up a set of economic realities that I'm not sure discounting is going to get them out of any longer." Raising one's discount rate year after year is not sustainable, he said.
"If your discount rate is at 60 percent, that's a very dangerous warning sign," he continued. "If you were any other business of any other sort [you wouldn't] think you were in a very good position."
Canisius College in upstate New York has, in recent years, offered average first-year discount rates above 60 percent, according to a 2014 Moody's rating. In 2013 a consultant warned the high rate wasn't sustainable and said Canisius needed a new strategy, according to a Buffalo News article from May. The next year Moody's downgraded the institution, citing increased tuition discounting as one of the reasons. Though tuition was published at $34,000, the college was collecting less than $16,000 per student.
Moody's said the practice of overdiscounting "resulted in a decline in net tuition per student, reflecting the college's very limited pricing power and representing a significant challenge to increasing total revenue as Canisius is heavily dependent on student generated revenue."
In the News article, Canisius President John Hurley admitted the practice of recruiting increasingly larger classes through such high levels of aid was too expensive, but said some level of discounting was expected by students. Canisius has shrunk from 3,280 undergraduates in fall 2012 to 2,670 undergraduates this fall, according to institutional data. Officials with Canisius declined requests for an interview.
And Canisius is far from the only college rated by Moody's where discounting is spiraling and having a negative effect on overall tuition revenue. Earlham College in Indiana was downgraded by Moody's in 2014 and the credit agency again cited weak tuition revenue as a result of high discounting as a factor. As the college's discount rate approached 60 percent, its net tuition revenue shrank by more than one-fifth over the course of five years.
Moody's said the college needed to reduce its deficit by growing its net tuition revenues -- but admitted it would be a tough row to hoe. "One of Earlham's strategic goals is to increase enrollment to 1,400 to 1,600 students from the current 1,100. Another is to manage its tuition discount. Effectively executing this strategy will prove challenging in the face of a highly competitive market and the need to provide substantial financial aid," Moody's wrote in the 2014 report. Yet this fall the college's enrollment had actually declined, hitting 1,070 undergraduates.
Net Revenue Important
A college's discount rate is only part of the story. Over and over again, higher education finance experts interviewed for this story said a college's discount rate means little if considered outside the context of that college's net tuition revenue. For example, Princeton University and Grinnell College both have discount rates above 60 percent, according to Moody's. But both are among the upper echelon of financially healthy universities, and their discount rates are purposefully high because they leverage large endowments to offer generous aid packages to a large number of their students.
Whether the overall money a college is getting from tuition is growing or shrinking reveals whether that college's financial strategy -- including discounting -- is working successfully.
"Even if an institution has a very high discount rate, you have to peel back the onion a little more just to see what facts are participating in that strategy," says Erin Ortiz, an analyst with Moody's.
Birmingham Southern University has a discount rate of over 60 percent, yet in 2014 Moody's upgraded the college's credit rating and characterized its financial outlook as stable. The university was able to grow its enrollment 29 percent in three years, and though Moody's characterized its net tuition revenue as "stagnant," it praised the institution's diverse set of revenues, including sources like fund-raising and the endowment. In the 2014 report, Moody's said its Birmingham rating "incorporates expectations that enrollment will gradually recover and support growth of net tuition revenue."
Yet while Birmingham's most recent rating is an improvement from past ratings, Moody's nonetheless gave the college a B3 rating, which is considered "not prime" and among the lowest ratings Moody's awards. Moody's said a "inability to increase net tuition revenue" would eventually cause the college's rating to suffer. The college in 2010 was found to have erroneously awarded millions in financial aid, further deepening its financial difficulties.
Lapovsky said she's seen cases where a college benefits from increasing its discount rate. The key, she said, is to do so temporarily.
Small colleges that want to grow in size, and perhaps want to increase their academic portfolio, might for a short time offer high-ability students hefty scholarships in an effort to entice them to enroll.
"In one year a strategy like that can significantly change the composition of your class," Lapovsky said, calling a short-term strategy that requires a high discount rate a financial investment akin to any other, including investments like a climbing wall or new academic building.
Yet the dilemma for many colleges that try this strategy is making sure the increased cost of sustaining a high discount rate is temporary.
"It's always hard to start rolling the discount rate back. There's just insecurity as to what's going to happen. How well will you attract students, or will you not get the quality of students you had, if you cut back this rate," Lapovsky continued.
Marlboro College is in the early stages of trying such a strategy. The college has fewer than 200 undergraduates, and enrollment has been steadily declining in recent years. It plans to offer a full scholarship to a highly qualified student in every state -- enticing potentially 50 new students to its Vermont campus and likely skyrocketing its discount rate to around 65 percent. At the same time, Marlboro plans to spend more from its endowment and increase fund-raising in an attempt to sustain the high discount rate.
These changes are aimed at increasing enrollment and increasing the academic portfolio of Marlboro's freshman class. Officials are hoping more students will hear about Marlboro through the scholarship program, and also that more will be interested in attending as the college raises its academic strength. They want enrollment -- specifically of students who are paying some measure of their tuition bill -- to increase to the point of overall revenue gains. Once the college gets to this point, officials are hoping they can accomplish the difficult task of walking back the discount rate.
Marlboro President Kevin Quigley understands the move could be seen as a Hail Mary, but he says the college can't afford to get much smaller. Marlboro's fall enrollment of 179 students was its lowest level in three decades. "It's a bold experiment," he says.
Moody's earlier this year predicted that the number of college closures would triple -- from about five annually to 15 -- by 2017. The credit rating agency predicted that the closures would, in large part, be due to institutions' tuition dependency.
Among the colleges that do close, expect to see a trend: growing discount rates paired with shrinking enrollments.
"You've got situations, which are growing, particularly with small private colleges, where they're running structural deficits, they have a high discount rate and, in a lot of cases, are dipping into the corpus of the endowment," said Richard A. Hesel, a partner at Art & Science. "In some cases you can do something, and in some cases it's maybe hopeless. We haven't seen too many hopeless cases, but we've seen a few."