You have /5 articles left.
Sign up for a free account or log in.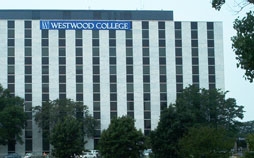 As college accreditors face growing scrutiny in Washington, it's not just the U.S. Department of Education and Congress taking aim at how those organizations green-light colleges.
The Consumer Financial Protection Bureau's ongoing legal battle with an accrediting organization that oversees many for-profit colleges is charting new territory, which experts said could have major implications for the federal government's role in accreditation.
The consumer bureau is investigating what it has described as possible illegal activities "in connection with accrediting for-profit colleges." As part of that investigation, the bureau last summer demanded information from the Accrediting Council for Independent Colleges and Schools (ACICS) about its approval of some for-profit colleges.
ACICS, a national accrediting body, refused to provide that information, so the CFPB went to court to force the accreditor to comply with its request. A federal judge is currently considering the case, which is being watched closely by accreditors and others.
The bureau wants the judge to force ACICS to provide information about its approval of seven for-profit colleges as well as the names of each person involved in reviewing nearly two dozen individual campuses. The list of colleges, which has not previously been reported, includes some of the most widely criticized and controversial for-profit institutions, several of which are now defunct.
Investigators want ACICS to answer questions about its approval of several Corinthian Colleges campuses operating under the Everest brand name, FastTrain College, ITT Technical Institute and Westwood College, according to an unredacted copy of the CFPB's civil investigative demand, which Inside Higher Ed obtained.
ACICS approved campuses owned by Corinthian Colleges through the company's collapse last year amid allegations it misled students and lured them into predatory loans. The accreditor's stamp of approval has been singled out for criticism by both the Obama administration and Senator Elizabeth Warren, a Massachusetts Democrat. Of the 14 former Corinthian-owned campuses listed in the CFPB's investigative demand, 12 were purchased by the Zenith Education Group, a nonprofit organization which has closed or is in the processing of closing seven of them.
The Florida-based FastTrain College, which closed in 2012, drew national attention after the federal government alleged that company used strippers to recruit students illegally. A jury last year convicted the college's owner of conspiracy and theft of government money.
The CFPB also is eyeing the accreditor's approval of ITT Tech, which the consumer bureau has sued over allegations that the company's private student loans are predatory and abusive.
The final institution named in the demand, Westwood Colleges, is in the process of closing after years of facing state and federal allegations. The for-profit chain drew the particular ire of Illinois Senator Dick Durbin, a top Democrat who has called the college "one of the most notorious bad actors in the for-profit college industry."
'New Territory'
The CFPB has previously delved into for-profit education. In addition to its lawsuit against ITT, the bureau has sued Corinthian and is investigating Bridgepoint Education's Ashford University. But going after the accrediting organizations that oversee for-profit colleges would mark new territory for the nearly five-year-old agency.
"This is opening up a whole new area because of the different authority, focus and investigatory authority of the CFPB," said Ralph Wolff, former president of the WASC Senior College and University Commission, who now sits on the federal panel that advises the U.S. Department of Education about accreditation.
Wolff said the case raises "significant issues" about the "role of accrediting agencies with respect to issues of consumer protection."
Although he said the names of peer reviewers should be public anyhow, the CFPB's investigation raises broader questions about whether accreditors will be subject to federal consumer protection laws, Wolff said. If so, what do accreditors need to do to meet those obligations?
"This all needs to be clarified, and I think the court's going to have to shake that out," Wolff said.
Ben Miller, senior director for postsecondary education at the Center for American Progress, said the bureau's scrutiny of accreditors was a logical step in the federal government's attempts to crack down on problems in the for-profit sector.
"There have been so many efforts to go after the colleges themselves," said Miller. "But colleges doing bad things didn't get here alone, and I think it's worth taking a look at who helped them along the way."
Miller criticized the track record of ACICS in particular. "You see this pattern of bad schools they accredit," he said. "That's a lot of smoke, and I think we should go see if there's a fire."
Although accreditors often face a legal backlash when they remove their approval of a college (or deny it in the first place), experts said there is far less precedent for holding accreditors legally accountable over allegations they were essentially asleep at the switch and continued to approve colleges they shouldn't have.
The sole issue in the legal fight is whether the CFPB has the authority to force ACICS to turn over records, not necessarily whether it is empowered to take action against ACICS. An attorney for the CFPB pointed out at a court hearing earlier this month that investigators may conclude they don't have enough evidence to bring a lawsuit.
Still, the attorney, Benjamin Konop, suggested the CFPB may have jurisdiction over accrediting agencies in some cases. Although he conceded the bureau has no authority over "much of what ACICS does" -- such as reviewing curricula or classroom materials at a college -- he said that authority changes when ACICS reviews colleges that provide financial services, collect debts or otherwise act like banks in providing private student loans.
ACICS, however, maintains that nothing it does could conceivably fall into the category of the financial activities the CFPB is allowed to regulate. Alyson Baker, a former CFPB attorney who represented the accreditor in the hearing, argued that ACICS does not evaluate any of the type of consumer financial activities at colleges that fall under CFPB jurisdiction, such as debt collection or giving financial advice. She said the bureau's demand also was harmful because it "goes to the core of the accreditation process."
Other national accreditors are supporting ACICS in its legal challenge to the CFPB's power. They are particularly concerned by the consumer bureau's attempt to personally identify the peer-review teams that examined individual campuses. A group of five accreditors last month filed an amicus brief in the case, arguing that the consumer bureau's inquiry threatens the integrity of the accreditation process.
The Council for Higher Education Accreditation (CHEA), which advocates for accreditation on behalf of colleges and universities, also signed on to the brief.
"CHEA is concerned about the expansion of scrutiny of accrediting organizations by additional federal agencies," Judith Eaton, the group's president, said in a written statement. "If this expansion is to take place, we think it needs careful thought and consideration."
Accreditors' concerns about the CFPB's inquiry also have been buoyed by some Republicans in Congress, who have slammed the bureau's investigation as an "unprecedented overreach" of its authority.
Whether the CFPB will be allowed to compel ACICS to turn over information in this case, however, remains an open question. What is clear is that a resolution in the case may take some time.
District Judge Richard J. Leon said at the hearing earlier this month that it would be "a while from now" before he reaches a decision.
"It won't be in the near future," the judge said, citing the complexity and novelty of the legal issues he has to wade through.