You have /5 articles left.
Sign up for a free account or log in.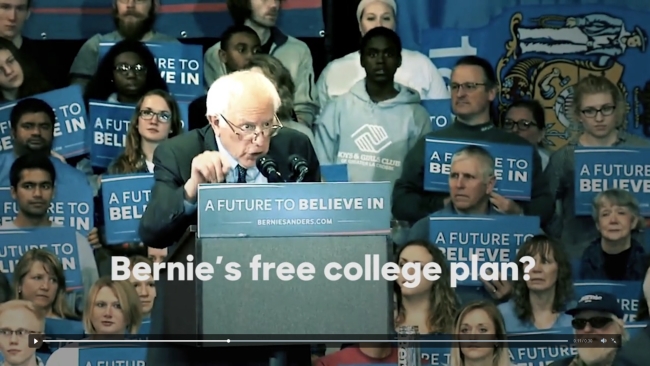 As the Democratic presidential candidates vied for votes in Tuesday's Wisconsin primary and other upcoming contests, Hillary Clinton has trumpeted a new line of attack against Bernie Sanders's plan for tuition-free college. But her college funding plan may be vulnerable to the same critique.
Clinton's campaign has increasingly criticized the Sanders plan as unrealistic because it would require states, including those with spending-shy Republican governors and legislatures, to cover some of the costs associated with eliminating tuition at public colleges and universities.
Sanders has proposed that the federal government, through a new tax on Wall Street financial transactions, cover on average two-thirds of the cost for states to eliminate tuition at their public colleges and universities. States would have to agree to cover the remaining third, according to a bill he introduced in the U.S. Senate last year.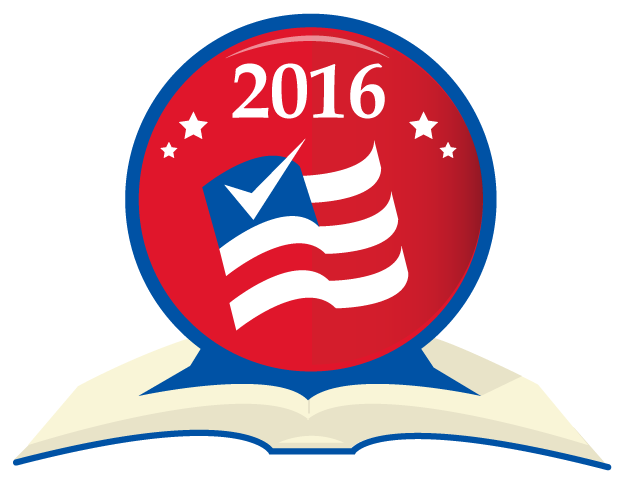 Clinton has seized on Sanders's requirement that states chip in money.
At a Wisconsin rally last week, she said that the success of Sanders's plan in that state would require Governor Scott Walker, a Republican who has slashed higher education funding, to contribute $250-300 million over 10 years. She made a similar argument at a debate last month in Milwaukee.
Over the weekend, Clinton's campaign put out a new 30-second video that criticized Sanders's plan for depending on "Republican governors volunteering to give hundreds of millions of dollars back to higher education up front."
"And if they don't, the states get nothing," the ad continues. It features Walker and a montage of other Republican governors, many of whom have cut funding to higher education in recent years: John Kasich of Ohio, Chris Christie of New Jersey, Rick Snyder of Michigan, Mike Pence of Indiana, Sam Brownback of Kansas, Greg Abbott of Texas and Rick Scott of Florida.
As Clinton criticizes Sanders's plan for requiring states to chip in money, though, she has neglected to mention that state participation is also a central component of her own higher education plan.
Clinton's plan, announced last August, calls for "debt-free" tuition for students and families that cannot afford it (a threshold she hasn't yet defined but said would be tied to a more generous version of the current federal formula for calculating students' financial need).
Her plan does not require a specific amount of money from states, but it does call on them to do things that will likely require them to come up with new money, such as committing to provide debt-free tuition at four-year public colleges and free tuition at community colleges. States would also have to agree to "halt disinvestment" in higher education.
"States will have to step up and meet their obligation to invest in higher education by maintaining current levels of higher education funding and reinvesting over time," a white paper produced by her campaign says.
The amount of federal money flowing to states under Clinton's plan would be based on the number of low- and middle-income students rather than a share of the costs that states pick up, as is the case in the Sanders plan.
"I don't think it's free if you've got to rely on people who won't do it," Clinton said of Sanders's plan at a rally in Green Bay, Wis., last week. "So my plan doesn't rely on that. My plan will go right to families."
Clinton's campaign website says that "more than half" of the $350 billion cost of her plan will "go towards grants to states and colleges."
Barmak Nassirian, the director of federal relations and policy analysis at the American Association of State Colleges and Universities, said he found the Clinton campaign's criticism of the state participation component of Sanders's plan "disingenuous because their own plan relies on a similar call for funding from the states."
Nassirian said the Sanders plan "is far more likely to serve as a meaningful economic incentive to drive the states into a real financial partnership with the federal government. It's way more money, and the match is far more generous than the Clinton plan."
Clinton's campaign previously indicated that it would have a work-around for states that don't opt into their plan, such as the ones with Republican governors that Clinton is now singling out.
An aide to the campaign last August told Inside Higher Ed that "if a state refuses to participate, we would work with the Department of Education so public universities could apply directly for the grant aid."
But it's not clear how such a proposal would work, and Clinton hasn't mentioned this direct federal funding of colleges on the campaign trail. The campaign didn't respond to a request for comment.
Sanders's and Clinton's plans would both end up increasing the role of the federal government in higher education by calling for billions of dollars in new spending. But to the extent Clinton's plan would directly subsidize colleges' operating costs, it would more significantly remake the federal government's relationship with individual institutions.
Iris Palmer, a senior policy analyst at New America, said that such direct college-federal partnerships could have the unintended consequence of "backfilling state cuts."
"Directly subsidizing schools isn't the best way to stop state disinvestment," she said.
Palmer, who along with her colleagues at New America recently published a paper calling for nearly all of the federal government's spending on higher education to be channeled through states, also pointed out that it's not clear that states would reject sweeping higher education plans from either Sanders or Clinton.
The politically fraught expansion of Medicaid under President Obama's health care law was an outlier, Palmer said. In most cases, when the federal government puts money on the table, states take it.
Sanders, for his part, has suggested that public pressure would ultimately lead states, even those with Republican governors and legislatures, to opt in to his plan to eliminate tuition at public colleges and universities.
"I think the idea is sound," Sanders said during an interview on CNN last week.
"What Secretary Clinton says is that Scott Walker may not go along with it," he said. "But you know what happens to the state of Wisconsin if he does that? California will. Vermont will. States all over this country will. And young, bright people will be leaving Wisconsin."
Vox's Matthew Yglesias called Sanders's claim "unrealistic," noting that his tuition-free college plan covers only in-state tuition. Therefore, Yglesias argues, a state that participates in the plan wouldn't lure students away from states that don't.