You have /5 articles left.
Sign up for a free account or log in.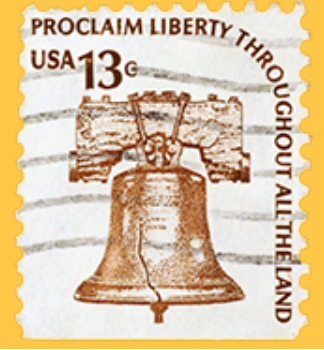 Arizona has made some of the biggest cuts to higher education seen across the country in recent years, so a proposed $5 million grant of unknown provenance dedicated to the state's "economic freedom" centers -- all of which received seed funds from the conservative Koch family -- is raising eyebrows.
The mysterious $5 million was first reported earlier this month by the Arizona Capitol Times. "One of the few reprieves the universities are getting is a $5 million addition specifically earmarked for 'economic freedom schools,'" said the Times. "However, many lawmakers have no idea what an 'economic freedom school' or center is."
It remains unclear just how the $5 million line item found its way into the budget, though theories abound. Laurie Roberts, a columnist for The Arizona Republic, wrote last week that she believes it was the work of Governor Doug Ducey, a conservative Republican with loose ties to Arizona State University's Center for the Study of Economic Liberty. The free enterprise-focused center housed in the W. P. Carey School of Business opened in 2014 after reportedly receiving $3.5 million from the Charles Koch Charitable Foundation. Ducey also has ties to the Kochs.
Arizona State has another institute funded in part by the Kochs, the Center for Political Thought and Leadership; both Ducey and Rich Lowry, the editor of the National Review, spoke at its launch. The University of Arizona has one, too -- the Center for the Philosophy of Freedom. All three would presumably be eligible for the $5 million. But Roberts homed in on the Center for the Study of Economic Liberty because its executive director, Scott Beaulier, in October endorsed Ducey's somewhat controversial plan known as Proposition 123, to fund K-12 education in the state without raising taxes. Prop. 123 involves taking the money instead from a public land trust, and Roberts alleged that Ducey was paying off the center for lending the idea academic legitimacy.
"Arizona's government has the ability to pump $3 billion more into state education programs but may, instead, hoard these funds from Arizonans," Beaulier wrote in an op-ed for AZ Central. "Government officials shouldn't squander the opportunity to be good stewards of one of our state's most valuable resources: our public lands. … Trust administrators are required to maximize the benefits of beneficiaries, but these beneficiaries -- mainly our kids -- are getting shortchanged."
An 18-page research paper written by Beaulier and published by the Center for the Study of Economic Liberty said much the same.
In an interview with Inside Higher Ed, Ducey's spokesperson, Daniel Scarpinato, didn't deny outright that Ducey had earmarked the funds in the proposed budget, but he said he and governor aren't familiar with every line item.
Scarpinato said both Ducey and Arizona State President Michael Crow value the work that the centers do, but that any suggestion that they were being paid off for having endorsed conservative political positions was total "hogwash." Generally, he said, "What we're looking at when we're building these budgets is the best investments of our dollars and cents. We don't make financial or policy decisions based on anything like how [Roberts] is characterizing it."
It's true that Roberts's position is speculative. And while Prop. 123 is controversial in that several state treasurers, past and present, said it would mean less money for schools in the long run, it also has some Democratic support.
Prop. 123 isn't the first Ducey-endorsed idea that the Center for the Study of Economic Liberty has supported, however. Last year the center published a report by research fellow Stephen Slivinski, former senior economist at the Goldwater Institute, arguing that the state could feasibly eliminate its income tax. Ducey has since said he wants to lower the income tax every year.
Yet scholars involved in policy analysis say it's unfair to assume their findings or positions align with those of policy makers or donors by anything other than chance.
Beaulier did not immediately respond to a request for comment, and a spokesperson for Arizona State referred questions to the Arizona Board of Regents.
Sarah Harper, a spokeswoman for the board, said in a statement that funding proposed for freedom centers "did not originate with the university system. Based on the priorities necessary to advance the goals of our public universities, collectively, the Arizona Board of Regents and universities' presidents establish the funding requests to the Legislature. Yet, community members, or even policy makers often also may have priorities for our universities they believe important."
Kalin Jordan, co-founder of the group UnKoch My Campus, which traces Koch donations to higher education, said she wasn't aware of any other states that have earmarked funds for freedom centers. But "we've seen in a number of these agreements that Koch states they'll give a certain amount for X number of years, but then, beyond that, the university has to continue funding the program/professorship at hand," she said via email. "Perhaps this Arizona item is this coming to fruition."
In a possible example of what Jordan described, Florida State University in 2008 created a donor-approved advisory board for a large Koch gift to support the economics department. In 2014 the Florida Legislature announced a recurring $600,000 was appropriated to Florida State to fund the Charles Hilton Distinguished Professorship in Free Enterprise Studies. The professorship has expanded to a research unit, The L. Charles Hilton Jr. Center for the Study of Economic Prosperity and Individual Opportunity.