You have /5 articles left.
Sign up for a free account or log in.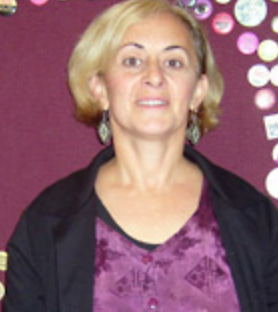 The Middle East Studies Association on Monday jumped into the debate over professors' right to privacy vis-à-vis freedom of information laws, asking the State University of New York at Plattsburgh to affirm the academic freedom of professor it says has been targeted for backing the academic boycott of Israel.
The association "has no official position on the [Israel boycott, divestment and sanctions] movement or its demands; we believe that everyone should be free to advocate for or against BDS as they see fit, and more broadly to express their views on the Israeli-Palestinian conflict as on any other issue of public concern without fear of harassment, intimidation or sanction," MESA's president and executive director wrote in a letter to Plattsburgh's administration. "We also believe that [the university] has a clear responsibility to defend [Simona] Sharoni and all of its other employees from threat and intimidation, in keeping with the constitutionally protected right of free speech and with the principles of academic freedom."
Sharoni, a professor of gender and women's studies who was raised and previously taught in Israel, is co-founder of the group Faculty Against Rape and a supporter of the BDS movement. She's long written and spoken about the Israeli-Palestinian conflict through the lens of gender, but it's comments she made earlier this year that sparked what she calls a campaign of harassment. In an interview with an online magazine, The Establishment, about why feminists should care about the conflict, Sharoni compared victim blaming in rape cases to public attitudes about Palestinians.
"This is the assumption that Palestinians basically bring the violence on themselves. It's similar to telling the survivor that it's what she was wearing, that she gave mixed messages," Sharoni is quoted as saying. "For example, 'They didn't agree to the partition, they've rejected attempts to make peace, they elected for Hamas …' There's no responsibility and no accountability for the perpetrator of violence, even though that perpetrator is breaking international law."
Sharoni added, "In addition to blaming the victim, Palestinians are not believed, which is the same with survivors. 'They're exaggerating, it's not that bad, because Israel is a democracy.' It's actually very similar to saying, 'No, he's actually a nice guy,' about a man accused of rape."
The interview was later posted to Alternet and caught the attention of bloggers. They included Jay Taub, who wrote a post called "Simona Sharoni Should Resign From the State University of New York at Plattsburgh." Critics took to Twitter, as well, and Sharoni said some sent physical threats via email.
Sharoni and the association say she contacted several university leaders to inform them about the situation in April, and to ask them to affirm Plattsburgh's commitment to academic freedom. She says she's received no official response.
Last week, Sharoni received an email from Sean Brian Dermody, a vice president for administration, informing her that someone had made a series of open-records requests about her hiring, continued employment and conferences attended while at Plattsburgh. He said he was reviewing the request and in the meantime asked her to gather the records in question and be prepared to turn them over. A second email from Dermody said to gather all correspondence about her hire, Sharoni said. 
"It appears to us that these [open-records] requests are part of the continuing campaign to harass and intimidate Sharoni because she has expressed certain political views," the association wrote in its letter to Plattsburgh. "We therefore call upon university officials to exercise extreme caution and responsible judgment in reviewing and approving [such] requests for records pertaining to Sharoni, so as not to be complicit in furthering the campaign of harassment being waged against her."
The letter also calls on Plattsburgh to "publicly and vigorously affirm its commitment to the principles of free speech and academic freedom as well as its intention to defend Sharoni and other faculty members against harassment and threats by politically motivated individuals and groups based outside the university community."
Sharoni said via email that while she was quoted accurately by The Establishment, blogs have distorted her comments to make a direct comparison between Israel and rape -- not just how people talk about the conflict. "I am on record about not using rape as a metaphor for violence," she said. "The point of the interview and the talk that it was based on was to compare discourses about violence."
The professor said she is so far the subject of five open-records requests from someone affiliated with group she believes to be pro-Israel (that could not immediately be confirmed). It's "clear that the main goal behind this request is to intimidate me and damage my scholarly reputation by painting me as a subversive 'troublemaker' on my campus and more broadly," she said. "All the information requested should be protected. The fact that a senior scholar like myself -- a tenured full professor with international reputation -- is being subjected to such requests has a chilling effect on junior scholars."
She added, "The first question I asked during my faculty orientation at Plattsburgh in 2007 was about academic freedom. I don't think it is too much to expect that an institution that I have contributed to, as a faculty member and department chair, would issue a statement denouncing the vile threats directed at me last spring, which included rape and death threats, and affirm their support for free speech and academic freedom."
Ken Knelly, a spokesman for Plattsburgh, said the university "will continue to review records and make determinations of disclosure in accordance with New York State law," which operates on the presumption of access.
As the New York State Committee on Open Government has noted, Knelly said, "there is no provision in the Freedom of Information Law that focuses specifically on personnel records. Rather, rights of access to those records are, as in the case of other records, dependent on the content of those records."
Plattsburgh is somewhere between a rock and a hard place in weighing a scholar's right to privacy and academic freedom against stringent state laws about access to public information -- and it's not alone there. A number of public universities have faced either arguably onerous or invasive records requests regarding scholars involved in controversial fields in recent years. In each case, the scholars have alleged the attacks were politically motivated. Those motivations apparently fall across the political spectrum, and universities had a variety of responses.
Long History
In 2011, Michael E. Mann, then a climate scientist at the University of Virginia, was the subject of an open-records request from a conservative political organization then called the American Tradition Institute. Faculty advocates said at the time that releasing requested documents about Mann's research would negatively affect professors' ability to freely explore controversial topics, as well as the university's ability to recruit top faculty. The university backed the professor, who now teaches at Pennsylvania State University, and Virginia's Supreme Court ultimately agreed. (It previously had shut down an attempt by former state Attorney General Ken Cuccinelli to compel the university to release Mann's emails.)
Soon after that ruling, Douglas Laycock, a law professor at Virginia and a staunch supporter of individual rights who has argued both for gay marriage and against legislation that critics said would have enabled businesses to turn away gay customers, was the target of requests for emails, travel details and records of phone calls to three conservative political organizations. Several students and a California-based gay rights group that filed the query said they were concerned that Laycock's work on Constitutional law was being used to inform anti-gay and pro-life legislation.
William J. Cronon, a pro-labor professor of history at the University of Wisconsin at Madison, was the subject of a records request, also in 2011, during battles over the future of organized labor in that state. The Republican Party of Wisconsin requested copies of Cronon's email correspondence containing terms including the name of Governor Scott Walker, who pursued legislation cracking down on unions. Then Chancellor Carolyn Martin issued a statement saying that when faculty members "use email or any other medium to develop and share their thoughts with one another, they must be able to assume a right to the privacy of those exchanges, barring violations of state law or university policy. … Having every exchange of ideas subject to public exposure puts academic freedom in peril and threatens the processes by which knowledge is created."
In 2015, a student group at the University of Kansas filed a hefty request, asking for emails linking Art Hall, director of the campus's Center for Applied Economics, to the Charles and David Koch Foundation. Hall said it was a fishing expedition that sought access to a decade's worth of emails, but the university said it chose to release them after excluding research in progress and other decidedly personal information, to "err on the side of transparency."
Laura Wright, chair of English at Western Carolina University, earlier this year responded to what she considered to be a conservative think tank's voluminous request for records detailing her opposition to a Koch foundation-funded center on campus by releasing them not only to the John William Pope Center for Higher Education Policy but also on her personal blog. She said she thought the university should have protected her emails, but that if she had to release them, she wanted them released in context.
Yet none of these examples specifically sought information pertaining to a scholar's hire; it's unclear what the person or group behind the Sharoni requests hopes to uncover.
Responding to what it called increasingly "frivolous" records requests that could chill academic freedom, a joint faculty-administrative body at the University of California, Los Angeles, in 2014 released a statement designed to protect the confidentiality of frank, collaborative exchanges among scholars discussing their research. It had the backing of Chancellor Gene D. Block.
"Public access laws are an important component of the democratic process in our society, and scholars themselves frequently benefit from this legal framework," reads the UCLA Statement on the Principles of Scholarly Research and Public Records Requests. "However, faculty scholarly communications must be protected from [California Public Records Act] and [federal Freedom of Information Act] requests to guard the principle of academic freedom, the integrity of the research process and peer review, and the broader teaching and research mission of the university."
The American Association of University Professors doesn't have a policy on shielding professors from voluminous, invasive or politically motivated records requests, but it has advocated for certain targeted professors, including Cronon.
Sharoni said it seems that college administrators "operate under the assumption that those of us who work on what they term 'controversial issues' should not surprised when we become targets of violent smear campaigns." She called that argument "appalling and very much in line with victim-blaming tendencies that I discussed in the original article."