You have /5 articles left.
Sign up for a free account or log in.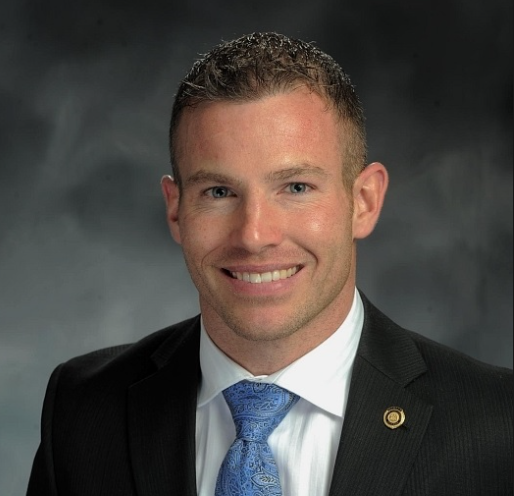 Lawmakers in two states this week introduced legislation that would eliminate tenure for public college and university professors. A bill in Missouri would end tenure for all new faculty hires starting in 2018 and require more student access to information about the job market for majors. Legislation in Iowa would end tenure even for those who already have it.
The bills, along with the recent gutting of tenure in Wisconsin and other events, have some worrying about a trend.
"These are serious attempts to undermine universities and the role of universities in society," said Hans-Joerg Tiede, senior program officer for academic freedom, tenure and shared governance at the American Association of University Professors. "If they're not directly coordinated, there's a strong current going through all of them."
No New Tenure in Missouri
"If you're doing the right thing as a professor and teaching students to the best of your ability, why do you need tenure?" asked Representative Rick Brattin, a Missouri Republican who wrote HB 266. The bill says that "no public institution of higher education in this state shall award tenure" to anyone hired after 2017. It also would require colleges and universities to post on their websites or in course catalogs information about degree programs including "the current job market for people who have earned the degree" and employment data for the most recent graduating class.
"What other job in the U.S. has protections like that?" Brattin said of tenure. "If you looked around, you'd come up short."
Asked about academic freedom and protection for researchers engaged in a variety of controversial fields, Brattin said that universities would be "ludicrous to get rid of" someone working at the "cutting edge" of a discipline. Yet too often, he said, tenure is used to protect those professors who have "lost their edge." He said he wasn't sure what, if anything, should replace tenure, such as rolling or long-term contracts.
Brattin cited the case of Melissa Click, a former assistant professor of communication studies at the University of Missouri at Columbia who asked for "muscle" to remove a student journalist from a campus protest in 2015, as an example of how difficult it is to fire professors accused of acting unprofessionally. Reminded that Click did not have tenure and was eventually terminated, he said, "Anyone else in any other sort of setting would have not been at work the next day. But in the academic world, you can get away with literally anything and taxpayers are paying their salaries -- not to mention students being burdened with millions and millions and millions of dollars of debt."
A spokesperson for the University of Missouri System declined comment on the bill, citing a custom of not discussing pending legislation. But professors across fields were quick to criticize Brattin's tenure proposal.
Ben Trachtenberg, an associate professor of law at Mizzou and chair of the campus Faculty Council, said he understood that the Legislature has an interest in higher education, and that he and other faculty members would be happy to talk about how its various workings, including tenure, might be improved. "But this particular bill would not be a good idea for a couple reasons," he added. "Tenure is important in its own right, in that it helps protect academic freedom, helps encourage cutting-edge research and helps faculty engage in shared governance, which is important to the long-term success of the institution."
If that isn't convincing, Trachtenberg said, ending tenure for new hires would put the university at a grave competitive disadvantage in recruiting top faculty candidates. "I think an economist would suggest that if there are two jobs that pay the same, and one has much more job security, that's the one that's going to be more exciting to prospective employees." He noted that even anti-tenure economist Steve Levitt, William B. Ogden Distinguished Service Professor of Economics at the University of Chicago, has said he'd give up his own tenure -- in exchange for $15,000 extra in salary.
J. Chris Pires, a professor of biological sciences at the Columbia campus who opposes the bill, also said that even research institutions with five-year rolling contracts instead of tenure offer appointees higher pay. "If [Mizzou or any university] wanted to get rid of tenure but remain competitive to recruit faculty, then they would have to substantially increase salaries," he said, doubting that was a "realistic plan" for most states.
In a letter to Missouri legislators, Mannie Liscum, another professor of biology, cautioned them against acting as their counterparts in Wisconsin had. "Doing away with tenure and cutting state support is a job killer in higher education," he said. "Killing higher education is shortsighted for a state, because our innovation declines, our ability to compete declines and our respect declines."
Ending Tenure in Iowa
Opposition to Senate File 41 in Iowa, proposed by State Senator Brad Zaun, a Republican, has been louder still -- even coming from the state's Board of Regents.
"We recognize the concern about merit-based evaluations addressed in the bill, however, the [board] understands the role of tenure," Board of Regents President Bruce Rastetter said in a public statement. "We oppose this bill, and I look forward to meeting with Senator Zaun to hear his thoughts."
Zaun did not immediately respond to a request for comment, but his bill is even more far-reaching in terms of tenure than Brattin's in Missouri. It would prohibit at all public institutions of higher learning the "establishment or continuation" of a tenure system -- so even those that already have it would lose it. Acceptable grounds for termination for faculty members include but wouldn't be limited to just cause, program discontinuance and financial exigency. All institutions would adopt written statements "enumerating" employee agreements and annual performance evaluations, along with minimum standards of good practice and review and disciplinary procedures.
Under the bill, the dean of a college would have the authority to "employ faculty as necessary to carry out the academic duties and responsibilities of the college."
Joe Gorton, an associate professor of criminology at the University of Northern Iowa, said he thought arguments in favor of either bill betrayed a serious ignorance about how academe works.
"This is a terribly dangerous idea," he said of eliminating tenure. "Tenure doesn't prevent termination for just cause, but it prevents the discipline or termination of a faculty member who teaches or conducts research in areas that are controversial or politically unpopular."
Regarding comparisons to other kinds of employees, Gorton said that academics already endure an unusual amount of scrutiny in the lead-up to tenure, and regularly thereafter. But the reality is that their work is different from that of other public employees, and they deserve unusual protections. "We're not delivering the mail here."
Gorton added, "What people fail to understand is that tenure is one of the important fortifications of American democracy, in that in the areas of arts and sciences and literature, universities are a bastion for intellectual freedom. … When tenure ends, the politically powerful or economic elite can control what goes on in universities."
It's unclear what kind of support exists for Zaun's proposal. He's introduced it before, to see it go nowhere. But his party now controls the Iowa Senate.
Broader Concerns
Tiede said he wasn't surprised that the new bills came from states in which the AAUP has recently investigated public institutions for violations of academic freedom or the norms of shared governance. (AAUP's investigation of Mizzou related to the Click case also found that legislators pressured the university to move against her.) Beyond tenure, he said he was concerned by developments in other states, such as legislators' recent threats to link funding for the University of Wisconsin at Madison to the discontinuation of a course on whiteness. A proposed bill in Arizona also seeks to prohibit courses at state colleges or universities that "promote division, resentment or social justice toward a race, gender, religion or political affiliation, social class or other class of people," among other criteria.
Tiede said he didn't expect that the picture would brighten under the incoming administration.
"This looks like the perfect storm of government and legislative attacks on higher education."