You have /5 articles left.
Sign up for a free account or log in.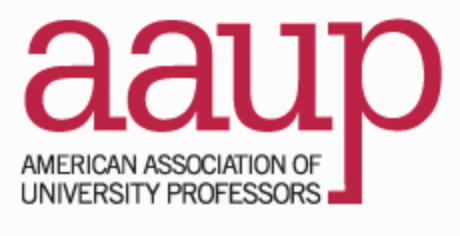 WASHINGTON -- The American Association of University Professors voted at its annual conference here Saturday to censure the University of Missouri at Columbia for its handling of the Melissa Click case. It also censured the College of Saint Rose for rendering tenure "virtually meaningless" in laying off nearly two dozen faculty members and shuttering academic programs outside of shared governance channels.
Two colleges saw censure lifted, including one that's been on AAUP's list since 1963. The wronged professor, now in his 90s, lived to hear an official apology. But in bad news for the University of Illinois at Urbana-Champaign, the association voted to keep that institution on its list of censured administrations for alleged violations of academic freedom and tenure. That's despite work by the university's interim administration to address some of the issues raised by the notorious nonhiring of Steven Salaita, as well as an AAUP committee's recommendation that the body vote to grant it conditional removal, pending a campus visit.
AAUP also voted to sanction, or flag, two institutions -- the University of Iowa and Union County College -- for deviating from widely accepted standards of shared governance. That's a separate charge from violations of academic freedom and tenure, which can earn institutions censure. While faculty members at Union applauded the decision, a faculty representative from Iowa said AAUP had erred in punishing the university for the actions of its governing board.
One additional institution was taken off the sanction list.
Alleged Violations of Academic Freedom and Tenure
Mizzou's censure was decided in a unanimous vote, but association members in their discussion of the case did not condone Click's behavior during student protests on campus last fall. Some called her yelling for "muscle" and jostling of a student journalist's camera -- which Click has said she did in the heat of the moment, to protect student activists nearby -- "problematic." (The moment was captured on camera, as was a previous incident in which Click cursed at university police who were trying to clear a road of protesters for the university's homecoming parade.) Even her critics argued that AAUP's censure motion was not a referendum on Click, but rather on the university's circumvention of established disciplinary procedures for addressing alleged faculty irresponsibility.
In February, amid financial pressure from state legislators to punish Click, the Board of Curators for the University of Missouri System met behind closed doors and voted to fire her, effective immediately. AAUP's investigative report of the case says that in summarily firing Click, a former assistant professor of communication studies -- without the opportunity for a hearing before a faculty body -- the regents compromised academic freedom for all on campus.
Nicole Monnier, an associate teaching professor of Russian at Mizzou and outgoing Faculty Senate vice chair, said Click's case raised "very serious" and potentially "uncomfortable" questions about the First Amendment. But she argued that the case had much longer, more complicated narrative than is commonly understood, dating back to the events in Ferguson, Mo., a year earlier, to a controversial, now-retracted decision to cancel graduate employee insurance subsidies days before the start of the last academic year, to sustained political attacks on academic freedom in the state.
In any case, Monnier said, the university board had a mechanism by which to pursue disciplinary action against Click, which it ignored. University leaders could have filed a complaint against her, triggering a process that would have provided for a hearing before a faculty body.
"I'm most definitely asking you to vote for censure of my fair university," she said.
Loni McKown, a journalism instructor at Butler University, said that as a former professional journalist and student newspaper supervisor, she had "very mixed feelings" about the Click case. "To read about and see a communication professor interfering with students' First Amendment rights for covering very important protests at [Mizzou] was shocking, at the very least," she said. At the same time, academic freedom and due process can't be trounced, she added.
"The things that should have happened at Missouri did not happen," McKown said, endorsing censure.
A university spokesman referred requests for comment about the vote to an earlier statement from Pam Henrickson, board chair, disagreeing with AAUP's assessment of the case.
"Fact: the board's decision to consider the case came after existing faculty processes failed to address her misconduct," reads the statement. "After initiating and reviewing an objective fact investigation, which exonerated Click on some allegations, the board acted in the best interests of the university. We have stated repeatedly that this case is not setting a precedent for future actions related to faculty discipline. The board respectfully disagrees with the AAUP's conclusion that academic freedom is threatened."
Controversial Cuts at Saint Rose
AAUP members present also voted unanimously to censure the College of Saint Rose in Albany, N.Y., for terminating 23 tenure-line faculty jobs and a number of academic programs without faculty participation last year.
"They ran it into the ground in two or three years -- it was breathtakingly fast," said Kathleen Crowley, a professor of psychology at Saint Rose, referring to the administration's dismantling of a long-established tradition of joint decision making.
Crowley said that some faculty jobs have since been saved, but only because more senior colleagues retired to save them. And while the college said it was cutting jobs to keep firm financial footing, she added, it's unclear whether that's true. Financial exigency was never declared and lawyers and other administrators have since been hired -- in part to deal with the fallout of the layoffs, she added. Financial exigency is a state of severe financial crisis that under AAUP standards can justify the elimination of tenured jobs that otherwise would be protected.
Bradley Russell, an instructor of anthropology at Saint Rose and chair of its new Service Employees International Union-affiliated adjunct faculty collective bargaining chapter, asked for censure, saying, "Right now, Saint Rose is a cutting-edge institution, but what we're on the edge of is the corporatization of higher education." Interestingly, Saint Rose President Carolyn Stefanco received a local business award for "disruption" after the layoffs. Russell implored those present to make Saint Rose a model of what happens when administrators bulldoze faculty rights.
Saint Rose released a statement Saturday saying that it's evolving to "meet the changing expectations of our students, to strengthen the college's finances and to continue to provide a comprehensive, world-class education at a great value." Referring to a joint policy note on shared governance from the AAUP, the American Council on Education and the Association of Governing Boards of Universities and Colleges, the statement continues: "Change naturally draws criticism, and the AAUP faults Saint Rose for not adhering to policies AAUP last revised nearly 50 years ago. Saint Rose never adopted AAUP's policies and has no obligation to follow them now."
AAUP censured Illinois at last year's annual meeting for the university's 2014 revocation of a tenured job offer to Salaita in the American Indian studies program over the tone of his anti-Israel tweets. The association's Committee on Academic Freedom and Tenure recommended conditionally removing the university from its censure list this year, pending a planned site visit to assess the climate for academic freedom there. To get off the censure list, an institution must somehow redress the situation with the aggrieved faculty member or members -- which AAUP says Illinois did in settling with Salaita last year -- as well as reform policies to prevent a similar situation from happening again and participate in a final site visit to assess climate.
Committee members said that Interim Chancellor Barbara J. Wilson had been eager to work with AAUP to address its grievances, including by requiring that the university system's Board of Trustees approve appointments prior to their effective date. That's crucial, as a main AAUP contention in the Salaita case was that his offer was revoked just weeks before the start of classes, after he'd already left his last job; official board rejection of his job offer came even later, well into the semester.
But association members were split over the recommendation to conditionally lift censure and ultimately sided against it. John K. Wilson, an academic freedom expert based in Illinois and co-editor of AAUP's Academe blog, asked why committee was rushing to remove Illinois from its list before all requirements for removal had been satisfied, and without consulting Salaita himself. Wilson read an email from Salaita confirming that he was unaware of the vote. Other professors argued that there were ongoing reforms by shared governance bodies in Illinois that have yet to be finalized -- namely a policy that would delegate approval of academic hires below the level of dean to the president, not the board itself -- and urged AAUP to let the process play out before lifting censure, even conditionally.
Henry Reichman, professor emeritus of history at California State University at East Bay and chair of the academic freedom committee, said Salaita probably didn't know about the vote because he -- despite having received $5,000 from AAUP for his legal defense -- still wasn't a member. That statement elicited calls of "Cheap shot!" from the audience, and the majority of voters sided against Illinois, at least until next year.
Barbara Wilson, the interim chancellor, said in an emailed statement that she was "disappointed in the decision. We believe we have addressed the AAUP's concerns. We'll need to have further conversations with the organization to understand today's vote."
Removed From Censure List After 50 Years
Grove City College in Pennsylvania, on the censure list since 1963 -- longer than any other institution -- was successfully removed in an unanimous vote. The initial grievance had to do with the college's dismissal of Larry Gara, a history professor, for stated cause without any recognizable form of due process. The college said at the time that he'd been a deficient teacher, but didn't provide evidence or an opportunity for a faculty review of his case. Gara, a pacifist who spent two stints in jail over refusing to register for the draft during World War II and allegedly counseling a student at another college not to register for the draft in the 1950s, ended up teaching at Wilmington College in Ohio.
Grove City declined to respond to AAUP's overtures about getting off the list for 50 years until a new provost in 2013 engaged the organization in a conversation. Those talks intensified with the arrival of a new president, Paul McNulty, in 2014; last year, another former president drove to the home of the affected professor -- then 93 -- and personally apologized on behalf of the college. In March, Grove City's administration agreed to adopt a policy seeking to prevent further such terminations, guaranteeing a written statement of cause and the opportunity for defense in a hearing before a faculty body.
"I never thought they would come around," Gara told the Associated Press last year.
McNulty, Grove City's new president, responded positively to the news in a statement, saying that being on the censure list for 53 years "was not representative of what we are as a faith-based institution and doesn't reflect our long-standing commitment to fairness and respect for our employees."
One more long-censured institution was removed from the list: Metropolitan Community College in Missouri. It was originally censured in 1984, after it terminated eight tenured faculty appointments; despite claiming financial exigency and decreased enrollment, AAUP found that the college's rolls had actually stabilized and the exigency was not imminent. The association said the college simply sought to thin out its tenured faculty ranks in favor of part-time appointments and increased overloads.
At its meeting, AAUP members said the college had worked with them over the past year to redress these issues and reform related policy, and that a site visit had confirmed progress. A spokesperson for the college did not immediately respond to a request for comment.
Sending a Message About Shared Governance
The association's list of sanctioned institutions is significantly shorter than its list of censured ones, but it grew by two this year. Beyond this weekend's vote, overreach by governing bodies is a growing concern for AAUP, and it's taking steps to study the issue further in the year ahead.
In a vote directed at the Board of Regents for the state of Iowa, AAUP sanctioned the University of Iowa over the recent presidential search that tapped Bruce Harreld. The association's investigative report on that appointment describes a kind of sham search for a new president congenial to the university's "transformative leadership" image -- ultimately a businessperson whom faculty members contended was far less qualified than three other semifinalists with experience as college or university administrators and the backing of their faculties. A search committee that included seven faculty members was disbanded during the process, according to the report.
Harreld's appointment sparked a vote of no confidence in the governing board by Iowa's Faculty Senate, and he's continued to face criticism, including over his public remarks that faculty members without lesson plans "should be shot."
A spokesperson for the university referred questions to Thomas Vaughn, associate professor of health management and policy and Faculty Senate president, who criticized AAUP's decision. Vaughn said that while the presidential search was flawed, the university shouldn't be punished for the Board of Regents' actions, and that AAUP was aware of that position. (Indeed, members at Saturday's meeting suggested that the association change its bylaws to allow for sanctions against not only universities but also governing boards.) Moreover, Vaughn said, other sanctioned institutions seem to demonstrate patterns of violating shared governance, or of disbanding shared governance bodies altogether. By contrast, Iowa's Faculty Senate remains strong, he said.
Union County College in New Jersey also was sanctioned in a unanimous vote. Faculty members there say the institution enjoyed a strong tradition of shared decision making until the arrival of a new president, Margaret McMenamin, in 2010. An AAUP investigative report released in November found that McMenamin refused to negotiate with the AAUP-affiliated collective bargaining chapter on campus over anything other than what is mandated by state law, even though many other institutions in New Jersey include nonmandatory bargaining issues, such as tenure and promotion criteria, picking a president, and developing curriculum, in their contracts. McMenamin was ultimately backed by the state's Public Employee Relations Commission, and she disbanded most faculty committees, including the once-powerful Faculty Executive Committee.
Professors at Union say that things have only gotten worse since AAUP's report. Faculty meetings have been abolished and replaced with "College Assembly" meetings at which no votes are taken, for example, and all independent faculty reviews of curricular matters have been eliminated. A handbook for faculty members has reportedly been replaced with a general employee handbook that asserts the college's right to monitor faculty and staff emails for any reason, as well as the right to make changes to the faculty handbook at any time.
Derek McConnell, an assistant professor of writing at Union and incoming AAUP chapter president there, said he was a reluctant faculty organizer but felt compelled to join AAUP in light of what's happened on campus. "They're determine to extinguish us," he said, endorsing the sanction as "one way to get our voice and our respect and our democracy back."
Vic Richel, chairman of Union's Board of Trustees, affirmed his support for McMenamin Sunday, saying via email, "We have unanimously agreed with [her] vision and plan, and fully support the steps she and her administration have taken to transform Union into one of the nation's premier community colleges. … McMenamin's leadership and management of Union County College is truly outstanding."
Lindenwood University, in Missouri, had been on the sanction list since 1994 for making changes to its shared governance structure that shifted power from a faculty body to the president's office. AAUP voted to remove it from that list after members reported that faculty participation in governance on campus is now meaningful, dating back to the arrival of a new president three years ago.
Also at its meeting, AAUP members voted to approve a resolution calling for the creation of a committee to address the threat of climate change. "Recognizing that the mission of higher education includes a responsibility to exercise intellectual and moral leadership in service of the public good," the motion says that the committee should consult with experts to determine how U.S. colleges and universities might best address "the grave threat posed by climate change." Those recommendations are to be presented at next year's meeting for a vote.