You have /5 articles left.
Sign up for a free account or log in.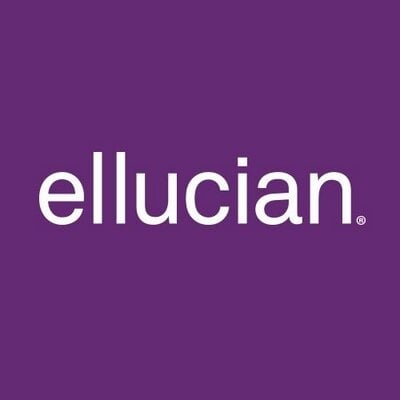 Software vendors in the competency-based education market are pursuing different strategies as their role in the industry is growing more slowly than some had anticipated.
Others are getting out. Ellucian said last month that it would end support for Brainstorm, a platform it acquired in 2015.
The company reached that decision based on market research and feedback from colleges, said Toby Williams, chief product and strategy officer at Ellucian.
Last year, Ellucian partnered with the consulting and research firm Eduventures and the American Council on Education to survey 251 colleges on their competency-based education strategies. The survey identified one major reason why the competency-based education market may be a tricky one for vendors to build a profitable business model in: most colleges aren't ready to go all in yet.
The study found that only 7 percent of the colleges surveyed said they delivered most of their education using a competency-based model. Many more colleges said they were at the point of testing competency-based education in individual programs (18 percent) or courses (37 percent).
Additionally, Ellucian's own customers told the company that they were not prioritizing spending money on platforms specifically for competency-based education when they could use their existing learning management systems for those experiments, Williams said.
"They didn't need a system," Williams said. "While they believe that [competency-based education] will continue to develop over time as a means of serving a certain segment of nontraditional students, it's not their highest priority from an investment and resource perspective."
Ellucian ended support for Brainstorm on Feb. 10. The company continues to support colleges experimenting with competency-based education in other ways, for example by investing in its lineup of administrative software, Williams said.
The factors that influenced Ellucian's decision are being felt at other small and large companies in the space. While competency-based education continues to be a much-buzzed-about term in higher education, it has not been a gold mine for vendors looking to support an emerging market.
The same is true from the perspective of colleges and universities. A report released last year by the rpkGROUP, a consulting firm, found that colleges need to enroll thousands of students in order to reach the point where per-student revenues exceed expenditures in competency-based education. At this stage, however, most competency-based education programs are much smaller than that.
Sagence Learning has operated in the competency-based education market since 2015 and works with institutions such as Brandman University and Walden University. In an interview, Jade Roth, chief executive officer, declined to say how many colleges the company works with, but added that it has signed four new contracts over the past four months.
"The rate of acceleration … has perhaps not been as fast as people would have liked," Roth said about the competency-based education market. That's not necessarily a bad thing, she added -- taking things slow can be more beneficial in the long run.
Sagence has raised $35.7 million from investors, according to CrunchBase. While Roth said funding is "always a challenge," she added that the company is focused on accelerating the growth of competency-based education and other alternative ways of delivering education that don't rely on seat time.
"We see opportunity in CBE, but not in CBE alone," Roth said.
Southern New Hampshire University built its own platform, Motivis Learning, to support its competency-based education programs. The company spun off from the university in 2014. Today, about 10,000 students at dozen schools and colleges use the Motivis platform. The company is also exploring an expansion into the corporate education market, CEO Brian Peddle said in an interview.
Motivis has used colleges' tendency to conduct small-scale experiments with competency-based education as a market strategy, Peddle said. "Get it at the beachhead, then go wide after that," he said about the company's approach. "Sneak in the side door with a CBE program, and then expand our reach."
And once inside, Motivis can then make the pitch to a college that it should ditch its existing learning management system for the company's platform, Peddle said.
D2L is taking the reverse approach. The company is already well established in the learning management system market -- its platform, Brightspace, is used by hundreds of colleges. That user base gives the company more of cushion as it actively works with "dozens" of colleges on competency-based learning, President and CEO John Baker said in an interview.
"The way that we've always approached competency-based education … is we look at it as one component of the learning experience," Baker said. "What we're hoping is you'll see more and more courses, programs, universities and colleges making a complete transition to that model of learning. But we recognize that that transformation takes time."