You have /5 articles left.
Sign up for a free account or log in.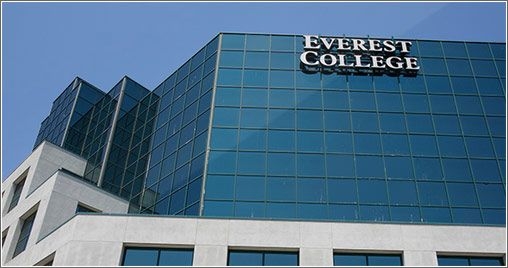 As the Trump administration tries to roll back education regulations, one city is attempting to stay a move ahead by fortifying its own protections for some college students.
The Milwaukee Common Council unanimously passed legislation last week to prohibit financial assistance to for-profit institutions unless they meet federal financial aid regulations. The legislation, which updates a previous rule, means the city won't provide monetary aid to for-profits or to related development projects if the involved colleges fail to meet federal financial aid regulations that were in force on Jan. 1, 2017, before Trump's inauguration.
"Considering the leadership change at the federal level and who is now over the Education Department and her relationship with private for-profit colleges, it was thought that the federal guidelines could change, and our ordinance was predicated on what the federal guidelines were at that time," said Alderwoman Milele Coggs, who sponsored the legislation. "So if those guidelines change, it doesn't affect the standard we set as a city for education."
Coggs said Milwaukee has a right to be concerned about the types of education institutions that want to do business there. The original ordinance was put into effect following the 2009 arrival of Everest College, which received development money from the city.
"We had major reservations about them coming in here, and we put them through the paces and [made them] jump through a series of hoops to demonstrate they could be successful in serving students," said David Dies, executive secretary of the Wisconsin Educational Approval Board, the state's for-profit oversight agency.
Coggs said she and other residents in the city also had reservations about Everest. But the institution eventually opened its doors with the help of $11 million in bonds from the city's redevelopment authority, she said.
It wasn't too long after Everest opened that the EAB noticed problems.
"They only operated here about 18 months, and early on we started sensing issues based on a handful of complaints," Dies said, adding that students were completing Everest programs but failing to get jobs or externships.
Michael Rosen, an economics professor at Milwaukee Area Technical College, also fought against Everest opening in the city and saw the effects of its programming, and of other for-profits like ITT and Sanford Brown, on students.
"The students that go there are predominantly female and predominantly minorities who have very little family background with higher ed," said Rosen, president of a local chapter of the American Federation of Teachers, a faculty union. "They feel they have to do something to get a better income, a better job and be a good example to their children, and these schools sell them their dream, but they don't deliver. So students end up with credits that don't transfer, degrees that do not lead to employment, deeper debt and more impoverished than when they went there."
After a series of negotiations, Everest and its parent company at the time -- Corinthian Colleges -- closed the campus and ultimately reached a settlement with the agency to forgive students' debts, Dies said. Corinthian officials apologized and admitted making mistakes in the city.
The Everest situation in Milwaukee happened before Corinthian collapsed in 2015. But Milwaukee saw other local for-profit campuses shut down as well, when federal regulations led to the closure of all ITT Technical Institutes.
The EAB served as a line of defense for Everest students. But the agency is facing a second existential threat in two years.
The state's Republican governor, Scott Walker, has once again called for the elimination of the EAB and wants to transfer its functions to the state's safety and professional services department, which also oversees state licensure issues.
There may be some administrative advantage to consolidating the agencies, but the board could lose the background knowledge and educational perspective used to provide oversight of the institutions, Dies said, adding that some of EAB functions may have to compete with others the safety department provides.
As for the Milwaukee ordinance, Dies said it's a "local control issue" and that there's no guarantee it would stop a low-quality for-profit institution from operating in the city.
"What they're trying to do is simply preserve the broadest provisions upon which they can tie the conditions of providing this money," he said. "I'm not sure it's going to necessarily do anything to prevent or mitigate an ITT or Everest closing."
While other for-profit institutions operate in Milwaukee, Coggs said, most didn't get the sort of financial assistance from the city that would trigger the ordinance. But that could change.
"Milwaukee is going through a redevelopment boom right now," she said. "Particularly in our downtown area, billions have been spent over several years, so I could see the potential for one of these schools to want to get into a new development or a building being redeveloped."
Coggs said the ordinance would cover the development of multiuse buildings as well, and not just those that would house the institution alone.
"When we are aware of institutions that have a bad track record … we're not assisting them with any tax dollars," Coggs said. "They must at least meet some basic criteria and educational standards."
And with a governor, education secretary, president and Republican-led U.S. Congress that likely will be supportive of for-profit institutions, Rosen said it's reasonable to expect that the Obama administration's regulations will be dismantled.
"What we did in Milwaukee is a model for local communities to establish standards in their communities that protect students as consumers of higher education," he said. "I would hope other city council people, mayors and county board members would look at that and try to come up with innovative ways of protecting the public from being preyed on by these schools."
More from For-Profit Colleges