You have /5 articles left.
Sign up for a free account or log in.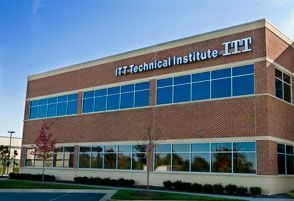 As some of the largest for-profit institutions in the country lost federal funding or were punished or closed by federal and state agencies, many experts wondered what would happen to the students who relied on federal aid and left those institutions.
A new paper by researchers at the Federal Reserve Bank of Philadelphia found that many of these students don't abandon postsecondary education altogether -- instead, they enroll at community colleges.
"Our paper is among the first to show when a for-profit is sanctioned and threatened with the loss of student aid, it's not necessarily the case that the student won't find a path to their degree," said Stephanie Cellini, an associate professor of public policy and public administration at George Washington University, and a co-author of the report. "Enrollment may shift to the public sector."
The researchers found that the enrollment of Pell Grant recipients at for-profit institutions in the 1990s fell when those institutions were sanctioned or threatened with sanctions because the proportion of their former students who defaulted on their federal student loans were too high.
Sanctioned for-profit institutions experienced a 53 percent decline in Pell Grant recipient enrollment in the five years following the sanction, while community colleges in the same county as those for-profit institutions saw a 17 percent enrollment increase, according to the report.
In the 1990s, more than 1,200 institutions were sanctioned. So the researchers examined county-level enrollment data of the sanctioned colleges and nearby unsanctioned institutions from that time period. While not all of the sanctioned institutions were for-profit colleges, the majority were, Cellini said. While some of these institutions appealed the sanctions, the researchers were unable to see if the penalties were imposed or not.
The researchers also found that enrollment at other local unsanctioned for-profit colleges fell, as well, when the nearby for-profit institution was sanctioned, Cellini said. Unsanctioned for-profit institutions saw a 15 percent decline in Pell Grant recipient enrollment following the sanction of a neighboring for-profit institution.
"Other for-profits in that area take a small negative hit, so we think it's a negative reputational spillover," she said, adding that there needs to be further research on why the neighboring nonsanctioned for-profit would be affected.
The researchers excluded 15 regional education markets that contained large numbers of two-year institutions -- for example, Los Angeles and New York counties -- because they were unlikely to detect enrollment spillovers since these areas have large populations, said Lesley Turner, an assistant professor of economics at the University of Maryland and a co-author of the report. The researchers also found that the decline in the for-profit sector did not reduce educational attainment because increases in enrollment in the public sector more than offset that decline.
"Students diverted from the for-profits, and they didn't end up exiting higher education altogether," Turner said.
Steve Gunderson, president and chief executive officer of Career Education Colleges and Universities, which represents for-profit institutions, said the report minimizes the impact of for-profit closures on students and doesn't consider that there are for-profit students who don't have a public option available to them.​
"When Corinthian closed down, there were a number of students who went nowhere," Gunderson said. "Because these are adults. They have jobs, and they often have children. If they don't have access close by, they often don't have access to a postsecondary education."
Counties that didn't have a public option were excluded, although they were rare, Turner said.
Gunderson also noted that students who enroll at for-profit institutions do so because they have struggled at community colleges.
Debbie Cochrane, vice president of the Institute for College Access and Success, said the report casts doubts on the allegations that have come from for-profit institutions over the years that students leave the education marketplace when for-profit colleges are sanctioned by federal agencies.
"The report underscores how important strong accountability provisions are, and when schools that are worthy of sanctions actually do get sanctions, students shift to schools where they'll be better served," Cochrane said.
The researchers also found suggestive evidence that federal student loan borrowing and defaults decline in the area as students shift away from poorly performing for-profit colleges to lower-cost community colleges, Cellini said.
The increases in enrollment didn't create capacity issues for the community colleges, Turner said, but a similar enrollment shift today could cause issues for public, two-year institutions because they've seen their funding cut.
When ITT Technical Institute closed last year, students attending six ITT locations in Indiana were affected.
"We certainly have seen students from for-profit institutions transfer to Ivy Tech Community College," Jeff Fanter, senior vice president of student experience, communication and marketing at Indiana's two-year college system, said in an email. "This was the case even before some of those institutions closed."
Fanter said the college examined alternatives, like reaching out to the state's four-year universities, for students who earned a large number of credits from the for-profit institution that wouldn't transfer to Ivy Tech.
Cochrane said the report also highlights the importance of notifying students that their institutions have been threatened by sanctions.
In January, a number of programs failed to meet the standard of the Obama administration's gainful-employment regulations, but the Trump administration delayed the rule that would force programs to warn students about the potential loss of federal aid eligibility for those programs.
"For schools with rolling enrollment cycles, they could be enrolling thousands of students in programs that could be cut off from federal aid in the near future," Cochrane said. "Students shouldn't be the last to know."
Because the report examines enrollment trends and the effects of regulations on institutions from the 1990s, the researchers said the trend may differ today when institutions are sanctioned.
Online learning, for instance, could mean fewer students choose to attend the neighboring public, two-year option, but the focus on flexible programming and sophisticated recruiting at community colleges could also lead to even larger increases in enrollment from students leaving for-profit institutions, Turner said.
More from Community Colleges