You have /5 articles left.
Sign up for a free account or log in.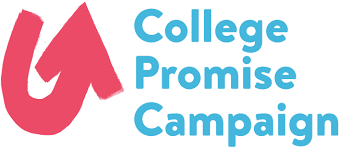 The popularity of college promise programs -- or tuition-free initiatives for community colleges and in some cases for four-year degrees -- has been growing across the country in the last few years.
But despite enthusiasm from families, policy makers, businesses and organizations to lower the cost of college, questions have remained over the best way to sustain these programs financially.
On Wednesday, the nonpartisan College Promise Campaign, which was launched by President Obama, and Educational Testing Service released five reports on the different tuition-free models operating in the country. The papers combine to form the "Designing Sustainable Funding for College Promise Initiatives" report, which doesn't endorse any one approach but suggests the importance of financial viability.
"This is happening all over the country," said Martha Kanter, a former undersecretary of education in the Obama administration, who leads the College Promise Campaign. "Thirteen states have passed legislation or governors have enacted some kind of executive order to move the Promise concept forward. It may be called something different, but we're trying to track all of this to make reasonable progress going forward about what we can learn from these models and scale."
"A hundred years ago, we made high school available to everyone in this country, and we know education beyond high school, whether it's a certificate or degree, is going to be essential," Kanter said. "If we can't craft the financial sustainability model … we aren't going to move forward and we've got to figure this out. We pay for what we value, so we can be a lot smarter."
Combining Promise and College Savings Accounts
The first model the campaign examined was combining college promise programs with children's savings accounts, which encourage families to begin saving for college when their children are young.
"It's important to think of the mechanisms we use to pay for college," said William Elliot, a professor of social work at the University of Michigan, who co-authored the paper on this approach. "When you pay for college with debt, you don't think about how that affects people's expectations for going to college and their long-term financial aid."
Some people are loan averse and choose not to go to college, while others may drop out because of loans or have worse financial outcomes after graduation because of student loans, he said.
On the other hand, research on CSAs has shown that they improve the socio-emotional development of children, improve parents' education outlooks of their children and help low-income and minority kids have better long-term financial health, Elliot said.
The Oakland Promise in California, for example, plans to offer multiyear college scholarships while also opening CSAs for babies born to low-income families within the city and all incoming kindergarten students in the Oakland school district. The city of Oakland is raising $35 million for the first four years of the program -- as of January, it has secured about $25 million.
The State Leaders
The more well-known promise programs are those that have taken off statewide in places like Tennessee and New York.
"We want 60 percent of Hoosiers having some quality degree beyond high school, and we're at 41 percent right now," said Teresa Lubbers, Indiana's commissioner for higher education and a co-author of the state-funded promise program report. The state has the long-running 21st Century Community Scholars program, which provides merit-based financial aid to first-generation, low-income students. "There's no way to get to our attainment goals without closing achievement gaps, and college promise programs are a way of doing that."
The report outlines a variety of different ways to fund promise programs; each state has to consider not only sustainability but what is politically possible. The report details a number of options including tax credits, tax increment financing, external philanthropy or lottery revenues as methods of funding a statewide initiative, and then establishing an endowment.
In Tennessee, for example, the promise program is primarily funded from the state's lottery reserves, of which more than $300 million was placed in an endowment that earns about $7.2 million a year. The Tennessee program, which launched statewide in 2014, has seen college-going rates increase from 57.9 percent in 2014 to 61 percent in 2016. FAFSA filing rates also increased from 60.4 percent in 2014 to 73.5 percent in 2017.
Philanthropy and Public-Private Partnerships
Despite the attention state-based models receive, the majority of promise programs are privately funded and place-based scholarships. The Kalamazoo Promise, for instance, is funded by anonymous donors, while the El Dorado Promise in Arkansas is funded by Murphy Oil Corporation. The Pittsburgh Promise is supported by founding partner the University of Pittsburgh Medical Center.
There are also programs like the Michigan Promise Zones, which combined public funds raised through an increase in the state's education tax with private donations.
"There's the Community Link Foundation, which in essence utilizes consumer spending to fund education," said Hugh Fitzpatrick, president of Princeton Capital Management and a co-author of one of the reports, adding that the CLF negotiates with credit and debit card companies to allow consumers to receive rebates on purchases that can be donated to the charity of their choice.
Financing on Outcomes
A fourth recommendation from the report is using outcomes-based models, like social impact bonds or Pay for Success programs and income-sharing agreements.
"They're designed to shift risk away from students," said Audrey Peek, a researcher at the American Institutes for Research and a co-author of one of the papers. "In an income-share agreement, a student might receive $10,000 up front, and in return they agree to pay a percentage of their income for a determined period of time after graduation. If a student is less successful, they end up paying less than $10,000. Both outcomes are OK."
Purdue University has an income-share agreement program known as Back-a-Boiler, with terms varying based on the student's major and the amount they have to repay capped at 2.5 times the size of the original amount.
The Federal Role
Promise programs gained national attention when President Obama announced America's College Promise -- a proposal that would have made two years of community college free nationally if states pledged to cover part of the bill.
But the report argues that the federal government shouldn't explicitly support promise programs, as that could create a bureaucracy that chooses winners and losers.
"We see the goal as increasing access and success, not necessarily in getting a zero price," said Sandy Baum, a senior fellow in the education policy program at the Urban Institute and a co-author of the report on the federal government's role in promise programs.
The federal focus should instead be on incentivizing states to stabilize their postsecondary funding and support colleges and students, according to the report.