You have /5 articles left.
Sign up for a free account or log in.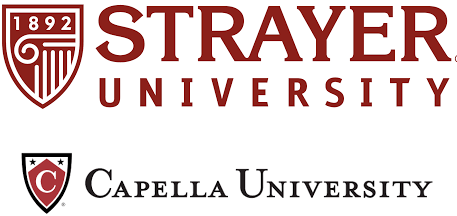 For-profit colleges probably face too many challenges, many of them competitive, to come roaring back, even in the favorable regulatory environment created by the Republican Party's dominance in Washington and most state capitals, experts say.
Yet the combination of less scrutiny from regulators and the sector's continued financial and enrollment challenges could lead to more creative partnerships, sales and mergers.
"There's a window of opportunity for transactions," said Trace Urdan, managing director at Tyton Partners and a longtime analyst of the for-profit sector. He said colleges and their holding companies can "get deals done that may not be available to them if a Democrat gets elected in 2020."
For example, Purdue University in April announced an unprecedented deal to acquire Kaplan University. And in February a group of private investors bought Apollo Education Group, the University of Phoenix's holding company, and took the largest for-profit chain private. Likewise, a religious missionary organization in March announced an attempt to buy the struggling Education Management Corporation.
Those moves followed the collapses (with nudges from the Obama administration) of Corinthian Colleges and ITT Technical Institute. Career Education Corp. also has wound down or sold many of its programs and campuses in recent years.
The transaction trend among publicly traded for-profit universities continued this week, with news that the parent companies of Strayer University and Capella University plan to merge.
The two for-profit universities, which are among the industry's most respected and successful, will continue to operate as independent institutions under the combined company, which will be renamed Strategic Education Inc.
The U.S. Department of Education, regional accreditors and some state agencies will need to sign off on the deal for it to be approved.
Taken together, the two institutions enroll roughly 80,000 students -- 37,000 for Capella and 42,000 for Strayer. They offer nearly 135 degree and certificate programs, with students in all 50 states and in more than 80 other countries. The proposed new company currently is worth about $1.9 billion.
While the two for-profits are on relatively firm ground, their leaders said Monday that the merger will create several advantages that should pay off in the long run.
In particular, they pointed to the combined company's broader, diversified scale, which should create a more balanced mix of revenue.
"Ultimately, in this industry the key to value creation and the key to long-term sustainable growth is student success, and while both Strayer and Capella excel in this area, the prospects of putting our combined capabilities together really got us excited," Kevin Gilligan, Capella's chairman and CEO, said Monday, according to the transcript of a call with investors. "It's going to allow us to serve learners in ways beyond what we could do as independent companies, and I think it just creates that much more opportunity for the long term."
The two universities' academic offerings don't overlap much and are complementary, their leaders said.
Roughly 70 percent of Capella's students are enrolled in graduate programs. Less than 30 percent of Strayer students were enrolled in master's programs as of last fall, according to a corporate filing. And Strayer does not offer doctoral degrees.
"From our standpoint, the thing that we saw as most complementary was the opportunity to have within our organization the doctoral and a higher percentage of graduate-level programs," Robert Silberman, Strayer's executive chairman, said during the investor call. "We haven't offered anything in any of the health, sociology, psychology kind of areas before. We just have a nascent nursing program, and we were very impressed with Capella's nursing program. So, clearly, from our standpoint, it's very complementary and those areas where we do overlap, we think we could just add more benefits to students."
The Minneapolis-based Capella also is a pioneer in competency-based education, an expertise Strayer said could be used to create hybrid-style competency-based programs at its 73 campuses, which are located in 16 states and in Washington. Roughly 83 percent of Strayer students are enrolled in online programs.
Strayer, which is headquartered in Virginia, is particularly strong in developing relationships with employers, an asset the two colleges touted in describing the merger.
The two for-profits will keep their faculty and academic support structures and personnel in place if the deal goes through. But they will seek efficiencies in the back office, including in the areas of finance, human resources, legal affairs, marketing and information technology.
Altogether, the two companies predicted $50 million in cost savings over 18 months.
The merger will be good for students as well, said Gilligan. "Both institutions will work toward seamless transferability of credits between the universities, and we expect to honor employer discounts from either institution, further improving overall affordability."
'Defensive Moves' by For-Profits
Critics of for-profit colleges were mostly mum on Monday, due in part to the relative lack of controversy around Strayer and Capella. The merger's details also appeared fairly straightforward.
Even so, observers said the news is further evidence of deep problems that continue to plague the for-profit college industry, despite an Education Department that is rolling back regulations and taking a less critical view of for-profits on an individual basis.
Perhaps the biggest challenge for the sector, many experts say, is increasingly tough competition from nonprofit universities with national online footprints. Southern New Hampshire University, the University of Maryland University College, Western Governors University, Arizona State University and Liberty University are among a group of nonprofits with large and growing online programs.
For-profits also aren't the only colleges mulling consolidations.
Slowing or stagnant growth in college applicants and low unemployment rates pose challenges to colleges in all sectors. As a result, state governments in Connecticut, Georgia and Wisconsin are working on mergers of community colleges and public universities. And the drumbeat of closures continues among small private colleges, particularly those located in rural areas.
Michael Feldstein, a partner at MindWires, an educational consulting firm, and co-publisher of the blog e-Literate, said for-profits are still making defensive moves despite the changed attitudes at the department and the White House.
"Education Secretary Betsy DeVos has not changed the laws of physics. These institutions were under pressure before and are still under pressure now," he wrote in a blog post about the proposed merger. "We should not be surprised to see more closures like Corinthian Colleges and ITT Tech, particularly of second- and third-tier for-profits. They may not be driven by active prosecutions, but the damage to the sector has already been done."
Urdan agreed, pointing to the "marketing overhang" most for-profits are struggling with in the wake of Corinthian, ITT and the Obama administration's crackdown on the industry. In the past, a cyclical boom-and-bust pattern applied to for-profits. This cratering feels different, however.
"We're well past that," said Urdan, calling the significant damage to the for-profit brand a "permanent issue that these schools are dealing with."
Steve Gunderson, president and CEO of Career Education Colleges and Universities, which is the sector's trade group, said for-profits are positioning themselves for the future.
"Schools become more focused. Every aspect of an institution's costs are reviewed. Strayer and Capella are two of the more financially stable institutions within the sector. So this initiative speaks volumes to the economic realities facing many schools," he said via email. "We also know the previous administration was not open to mergers or conversions to nonprofit status. Finally, we have an administration that is willing to look at these transactions on their merits, not based on ideological beliefs."
Grand Canyon University, another publicly traded for-profit that has fared relatively well, recently failed in an attempt to convert to nonprofit status. The company's CEO cited the "stigma" of being a for-profit when announcing the attempted move.
Both Capella and Strayer have diversified in recent years, purchasing coding boot camps, for example. But this deal would take that diversification to the next level.
Feldstein said the two companies bring together real complementary strengths.
"Strayer is good at employer partnerships and does fairly extensive profiling of their students' career goals and paths," he said. "Capella, for its part, was giving talks about their learning analytics work way back in the early days, before there were even products on the market."
Even so, large for-profit conglomerates often haven't fared well, Urdan said, citing the complexity and cultural incompatibilities that have plagued such arrangements in the past.
"These are two pretty good operations," said Urdan. But the merger "also makes them a bigger target."