You have /5 articles left.
Sign up for a free account or log in.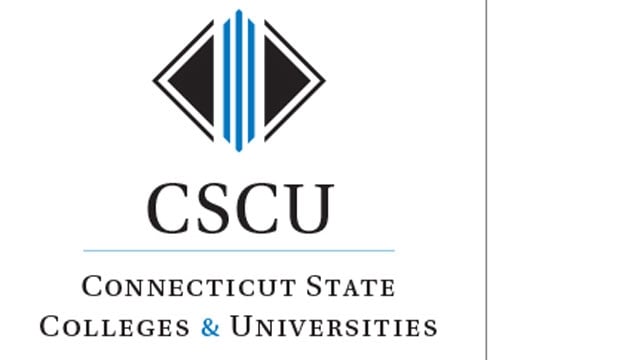 Mergers involving community colleges have become more popular as enrollments and state funding have declined at many institutions in recent years.
Saving money, in particular, is the driving reason behind Connecticut State Colleges and Universities President Mark Ojakian's plan to consolidate the state's 12 community colleges into one accredited institution.
Georgia, Louisiana and Pennsylvania have merged institutions or considered mergers in recent years to address these issues.
"If you're dealing with decreasing levels of enrollment at the colleges and you're dealing with decreased state investment, which most places are, I think simply from an educational perspective it's probably a good reason to consolidate or eliminate particular campuses or colleges," said Iris Palmer, a senior policy analyst with New America's education policy program.
But pushback from local legislators about proposed mergers, as well as the potential loss of a college's connection to its region, are reasons why mergers often fail, she said, adding that the economic impact on a community when it loses a traditional community college often isn't politically feasible or desirable for economic development.
The Connecticut proposal would shrink the community college side of the system from 12 presidents to one vice chancellor, and 36 administrative positions would be reduced to 16. It also would eliminate campus financial and academic officers. Each of the community colleges would be operated by a vice president and clustered into three groups led by a regional president.
The campus vice presidents would be responsible for local operations, delivery of academic and student programs, and community relations.
The new system would also allow students to enroll once, register and take classes across multiple campuses without needing to transfer credits. They also would be able to fill out a single financial aid form and take one placement exam. The plan would require a faculty group to develop a general education curriculum across the 12 campuses.
"There are two primary purposes for consolidation, and one is obviously the fiscal reality situation we face as a state and as a system," said Maribel La Luz, a spokeswoman for the system. "When appropriations and enrollments are down, you have to make the system sustainable. The second is to make this easier for students."
But some faculty members in Connecticut are skeptical that the mergers will help students.
"Everyone is extremely concerned about losing our accreditation," said Lois Aime, the director of educational technology at Norwalk Community College and president of the College Senate. "Frankly a community college has the word 'community' in its name because it is there to serve students, businesses and the community itself within its service area, and by taking away our accreditation from us on an individual basis … the decision making will be made outside of the community."
In particular, Aime points to the impact losing accreditation could have on Norwalk students. The college is a Hispanic-serving institution and receives grants that are only offered to HSIs. If Norwalk is consolidated into a statewide community college entity, it might lose that designation and lessen the ability of the college to address the needs of its student population, she said.
"We have the biggest [English as a Second Language] program in the state in our community college because of our location," Aime said.
The demographics at Norwalk, which is near New York City, are different than those in other parts of the state, and creating one system to try to address all of those needs may hurt students, she said.
"We're certainly in agreement in that we know the state is in trouble and there needs to be a cost saving," Aime said. "But they certainly don't need to step on the accreditation of each institution to do that."
However, for Connecticut or any other state that attempts to reorganize its governance structure, the system still has to maintain the mission of community colleges, offer responsive services and connect with the local economies, said Aims McGuinness, a senior fellow with the National Center for Higher Education Management Systems.
"They need to maintain and strengthen community college services," he said. "And No. 2, can we do that in a way so back-office operations are done more efficiently, so from a student point of view, they don't recognize a difference? But what's tricky about this … you can do a lot to achieve efficiencies on non-facing-student activities, but having an administration that really understands the region and that dimension of it is also important."
The proposed Community College of Connecticut would enroll about 52,700 students, according to 2016 data from the colleges. That enrollment level is down from about 57,000 students in 2012. This year, enrollment at the community colleges declined about 1.5 percent, La Luz said.
The administrative and campus consolidation recommendations together are expected to save the colleges $41 million, including $28 million on the campus side.
However, some are skeptical about how much money mergers actually save institutions and systems.
A recent report from the TIAA Institute that examined mergers involving two-year and four-year institutions found that the decision-making process about how to enact mergers often is costly and painful. And while there are opportunities for financial savings, the report found that such gains typically take a while to materialize.
"The research on this shows very mixed results in saving money," Palmer, of New America, said. "It costs a lot of money up front to combine student information systems."
Most of the savings come from salaries or by cutting jobs, which is unpopular, she said.
In Connecticut, the plan to reduce administrative roles is expected to take place through attrition or retirements.
The system is under a state labor agreement that grants job security to about 96 percent of its employees until 2020, La Luz said, adding that after that time the situation will be re-evaluated.
There's a wide variety of governing systems community colleges have been merged into in recent years. For example, Georgia, the most aggressive higher education merger state, has combined two- and four-year institutions. In Louisiana, a merger of eight campuses in the state's community and technical college system was announced earlier this year.
The environment each merger takes place in differs, despite mergers often being rooted in financial problems.
"Georgia is a different political environment than, say, the Northeast," Palmer said. "It was a huge step up in branding for Georgia Perimeter College to go to Georgia State University. They were cautiously optimistic, but they were not mourning a loss of identity."
Consolidation also can affect the relationship an institution has with its state lawmakers. A centralized system may have a stronger voice in the Legislature, she said, but may have weakened their position locally.
McGuinness points to Kentucky as an example of a system that went through consolidation and emerged as a leading example of strong central leadership.
"The Kentucky Community and Technical College System has gone through different phases, but one of the neat things is that it evolved into one of the best systems in the country," said McGuinness, adding that in 1997 the system consolidated the technical college system with the community colleges that were operated by the University of Kentucky at the time.
KCTCS found a way to strengthen their local services by sharing across colleges, he said.
"It didn't come easy," said Jay Box, president of KCTCS, who entered the system in 2002 as president of Hazard Community and Technical College. "We still had an institution with separate faculty -- one at the technical college and one at the community college -- and separate rules for faculty and staff … you had to become one institution and break down those barriers."
Box said it took several years and that KCTCS had to cut down from 28 presidents systemwide to 16 because of the merger.
"It's not easy and it takes staying focused on the vision of what's going to come about because of a consolidated system," he said.
Consolidating the system, for instance, increased access as well. In the 20 years since the merger, enrollment in the Kentucky two-year system increased by 20 percent, to more than 107,000 students today.
"If you're in a community college and running out of money, the programs that cost the most are the occupational professional programs, particularly in health," McGuiness said. "Concentrating on administrative services can achieve some efficiencies in some ways, but what really needs to happen is sharing of content across the campuses."
A full consolidation in Connecticut would still require approval from faculty, the system's governing board and the New England Association of Schools and Colleges -- the system's regional accrediting agency.