You have /5 articles left.
Sign up for a free account or log in.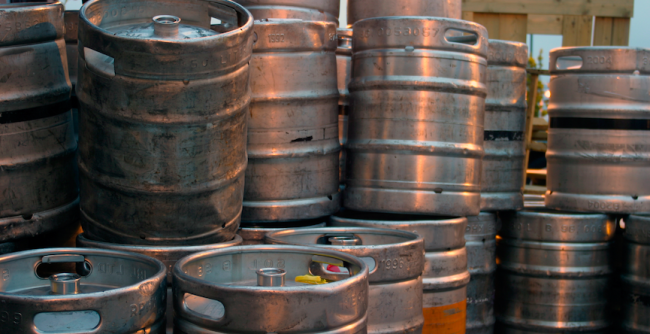 Andrew Coffey, a 20-year-old fraternity pledge at Florida State University, died at an off-campus party this month following a night of heavy drinking.
The circumstances were nearly identical at Texas State University just last week -- Matthew Ellis, 20, another pledge, died, with officials saying alcohol played a factor.
And at Ohio State University, 11 of the institution's 37 fraternities have come under investigation since the beginning of the academic year -- mostly for alcohol and hazing violations, per a spokesman.
The responses to these incidents have dominated headlines because of their seemingly drastic nature -- a complete and sweeping prohibition of sororities and fraternities at three powerhouse state institutions with a major Greek presence (in the case of Ohio State, just its fraternities were suspended).
Yet similar bans have been tried before, and deaths associated with Greek organizations have never ceased.
Lesser punishments of varying degrees have also been attempted. Administrators have limited or removed alcohol from Greek events, or they've discontinued the pledging process. Often, the drinking and recruitment have continued but shifted underground.
Individual chapters have been shut down or barred from campuses, such as Beta Theta Pi at Penn State University after the high-profile death this year of pledge Timothy Piazza, whose fraternity brothers never sought medical attention for Piazza after he drank so much that he fell 15 feet down a flight of steps and bled internally for hours.
The University of West Florida last week suspended Tau Kappa Epsilon fraternity for a minimum of five years after an investigation revealed hazing and alcohol-related misconduct, and issued a temporary ban on Zeta Phi Beta sorority, also for hazing. The student-led Interfraternity Council at the University of Michigan at Ann Arbor voted recently, too, to suspend most fraternity pledging and parties after claims of sexual misconduct and hazing -- an unusual move in that it was taken by students and not administrators.
Sanctions historically, though, have accomplished little to nothing, experts and researchers into Greek life said in interviews.
Both institutions and the national heads of fraternities and sororities must truly start to control their chapters more, they said, which in some cases means clashing with the preferences of donors, the alumni of the Greek system. It means more oversight -- responsible adult guides need to be installed in the chapters.
And it means investing in investigations and training for the people who conduct them.
"There's been a never-ending stream of bad headlines," said John Hechinger, a senior editor at Bloomberg News and author of True Gentlemen: The Broken Pledge of America's Fraternities. Greek organizations "are very concerned about this. Enrollment may be up, but every one of these deaths results in a criminal investigation, often a multimillion-dollar lawsuit, and it's hard. It does put a huge amount of pressure on them."
Suspending Greek activities entirely isn't quite a new phenomenon. West Virginia University and Clemson University both did so in 2014 following pledge deaths.
A slew of higher education professional associations, among them NASPA: Student Affairs Administrators in Higher Education and the Association of Fraternity and Sorority Advisors, released a statement after the now infamous 2014 Rolling Stone piece (since retracted) about an alleged sexual assault at a University of Virginia fraternity house. That statement touched on such bans:
"Pausing the activities of student groups for a reasonable, defined period of time can be a useful mechanism in helping a reeling group evaluate and assess in a time of crisis, especially when that crisis may be related to the group's activities, as may be the case with sexual violence, hazing and binge drinking," the statement reads.
The suspension of Greek life activity only serves as a stopgap measure, said Jill Creighton, president of the Association of Student Conduct Administration. It's not designed as a punishment, but as a way for the institution to address possible safety concerns by pushing "the pause button," she said.
"It's to help the community understand the gravity of the concern and collectively work toward positive cultural changes," Creighton said.
But Nick Altwies, founder of the Society Advocating Fraternal Excellence, a pro-Greek group, has a slightly more cynical view -- he thinks the move is more of a public relations strategy. Altwies was formerly the assistant executive director, director of programs and field secretary for the national Phi Gamma Delta office.
Because these suspensions are temporary, just years later colleges and universities likely go back to operating as "business as usual," he said. Sometimes after a scandal fraternity chapters will weed out some of the members -- a national branch or administrators might only keep 20 out of 100 brothers and kick the rest out, Altwies said.
Nothing will change fundamentally, though, if the national offices won't step in and assure a system is in place at all chapters that provides for mentors and supervision, Altwies said -- they have a responsibility to do so, he said.
"The chapters need a fatherly figure, perhaps alumni, to connect with students -- not control them -- much like a good coach does," he said.
Some chapters have such a figure and are high functioning, and they're not the ones making news, Altwies said.
National fraternities must also back alcohol-free policies, such as Sigma Phi Epsilon did at its more than 200 chapters, said Hechinger -- this would greatly help institutions in enforcing the rules.
Gentry McCreary, the chief executive officer of Dyad Strategies, which consults with colleges and universities to reshape their Greek life systems, said he was aware of at least four national fraternities that are discussing shifting their policies, either instituting alcohol bans or curtailing the pledging period. He declined to name the fraternities.
"These incidents are a catalyst for these changes," he said.
The North-American Interfraternity Conference will pilot a new program come January -- an "enhanced health and safety policy" that mandates that hard alcohol be removed from fraternity houses.
The program also tries to better control crowd size at such events -- and the number of them that can have alcohol is limited.
"This pilot approach blends policy rooted in research, best practices in education, enhanced procedures to make events safer and consistent assessment to measure the effectiveness of these interventions," Heather Kirk, an conference spokeswoman, wrote in an email.
Institutions benefit from the current Greek system, however, Hechinger said.
Colleges market their campus social experience, particularly state institutions looking to attract full-paying out-of-state customers, and are in a way endorsing the current practices, Hechinger said. Many donors also come from the Greek system, he said. Greek alumni are often in high-ranking positions in congresses and in legislatures.
"Really what needs to happen is that colleges and fraternities can't look at the other way and then act all shocked when someone dies," he said. "For every death there are multiple hospitalizations before that and sexual assaults and horrible behavior. They need to change the environment -- it's a public health issue."
In a statement to Inside Higher Ed, Carole Jones, chairwoman of the National Panhellenic Conference, a coalition of sororities from across the country, said the message to universities is that the sororities want to partner with them.
"Student safety is too important for us to do anything other than work together. We've always known that rules alone are not sufficient, so we must create cultures where students advocate for one another. We believe this can happen and we believe it can happen in ways that also respect the rights of students. To that end, we see our role as an organization that can convene leaders from across the industry -- from member organizations, from alumni and from the ranks of university leadership -- to identify where campuses are succeeding in creating the kind of cultures we aspire to build everywhere. This will be our focus in the coming months."
Hechinger noted that recruitment within Greek life has suffered little despite the negative headlines, with a 50 percent increase in membership in the last decade.
Institutions have also never really tried to determine if their punishments are working, said McCreary.
He said his group offers surveys that can figure out the motivation behind hazing in fraternity and sorority chapters -- in some cases, it's a bonding exercise to unite the members. In others, it's simply an issue of "social dominance," McCreary said.
If colleges simply hand down consequences without learning those motivating factors, they can't actually change the culture of a chapter, he said.
Many institutions are also particularly poor at investigating low-level hazing and alcohol incidents. If someone dies, generally information comes to light quickly, but in the smaller-scale events, even the victim is more likely to lie, McCreary said.
While colleges have invested substantially in Title IX coordinators, those who administer the federal gender antidiscrimination law Title IX of the Education Amendments of 1972, McCreary said, they have not done so with those who investigate hazing.
He questioned whether the federal government needed to step in, as the Obama administration did with Title IX in 2011, when it enacted far more strict measures for colleges to investigate and adjudicate campus sexual assault.
"All in all," he said, "we just need more responsible adults in the room."