You have /5 articles left.
Sign up for a free account or log in.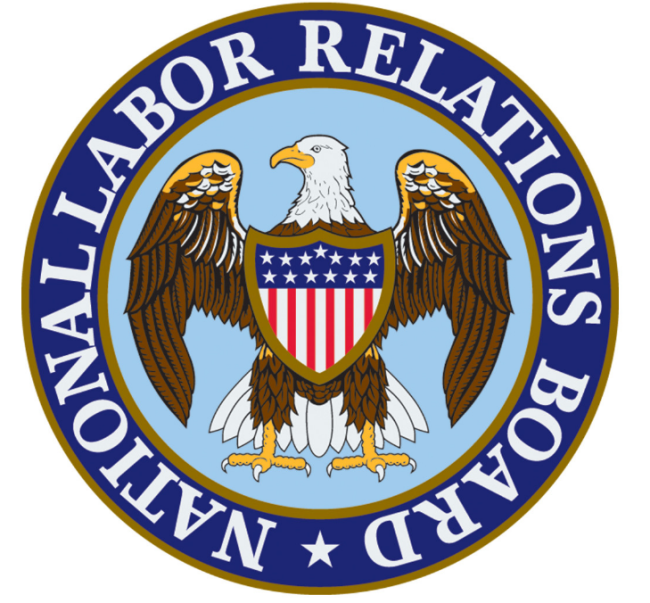 Graduate student union organizers on private campuses hailed a 2016 decision from the National Labor Relations Board saying that teaching and research assistants at Columbia University were in fact employees entitled to collective bargaining rights. Graduate unions at other private institutions flooded the board with petitions for elections and, in a number of cases, gained majority approval.
That was then. In a sign of how much things have changed, three unions withdrew petitions pending review by the board within the last week. In so doing, the unions said they'd rather continue to seek voluntary union recognition from their institutions -- an unlikely prospect -- than risk an unfavorable legal decision under the Trump-era NLRB.
Graduate Students United, the American Federation of Teachers- and American Association of University Professors-affiliated union at the University of Chicago, "has decided to withdraw from the federal review process and pursue a direct path toward contract negotiations as part of a coordinated national movement to protect the legal status of private graduate employees," it said in a statement Wednesday.
Yale University's graduate student union, affiliated with Unite Here, along with Boston College's United Autoworkers-affiliated union, appear to be part of that coordinated movement: both withdrew their petitions from the board within the past few days as well.
All three unions held successful union elections (in Yale's case, eight departments voted for a union as part of a "micro-unit" strategy). But their institutions challenged the validity of their bids, and so their petitions went back to the NLRB for additional review.
Given that the Obama-era board approved the Columbia union bid in the first place, reversing a longstanding legal precedent against graduate student unions at private campuses, it stands to reason that a board with similar makeup would have approved the Yale, Boston and Chicago petitions under review.
But now two Trump-appointed members sit on the board with two more union-sympathetic Obama-era appointees, and President Trump is poised to appoint a fifth and final (and therefore tie-breaking) member within weeks.
Graduate students did the math and didn't like their prospects.
"Faced with the university and Trump administrations' assault on graduate workers' rights," the Chicago union said in its statement, for example, "grads have joined graduate employees at other institutions in seeking recognition directly from their universities."
The Chicago union said it was seeking to join other unions on private campuses that have reached agreements with their administrations independently from the NLRB. Those include New York University's UAW-affiliated union.
Some private institutions have also agreed to recognize graduate student unions that held elections overseen by the NLRB since that 2016 Columbia decision: Brandeis, Tufts and American Universities and the New School.
Voluntary recognition is a long shot for the Yale, Boston and Chicago unions, however, since all three of their administrations maintain that graduate students are students -- not workers. (Loyola University in Chicago also has said it won't negotiate with its would-be union, affiliated with Service Employees International Union.)
David Trainor, vice president for human resources at Boston, responded to the petition withdrawal on his campus by saying, "Our position remains that graduate student unionization in any form undermines the collegial, mentoring relationship among students and faculty that is a cornerstone of this academic community. Boston College continues to uphold this fundamentally educational relationship, which we believe is in the mutual best interest of students and faculty."
Columbia has said it won't negotiate with its UAW-affiliated union for similar reasons. Thus far, however, Columbia's union is not part of the new coordinated national strategy to seek voluntary recognition. That's likely because Trump's first appointee to the NLRB and its chairman, Marvin E. Kaplan, has said he'll recuse himself from that case in particular, because his wife works for the university. So a vote on Columbia -- even with the last Trump appointee involved -- would be unlikely to reverse the board's earlier decision.
Joseph Ambash, a managing partner with Fisher Phillips who represented Brown University in its successful case against its would-be graduate student union in 2004, the last time the NLRB considered the graduate employee issue, said Wednesday that in removing their cases from the NLRB, the unions are indeed eliminating the possibility that the board will rule against them. Yet he said it escaped him as to why unions might think universities that had refused to voluntarily recognize them for years and even decades in some cases would do so now.
"I just don't understand that rationale," he said.
William Herbert, executive director of the National Center for the Study of Collective Bargaining in Higher Education and the Professions at Hunter College of the City University of New York, said it appeared graduate students will rely on the already demonstrated showing of majority union support.
"Keep in mind that graduate student unions were voluntarily recognized at NYU and the University of Connecticut," he said, the latter case involving a public institution subject to state labor laws.