You have /5 articles left.
Sign up for a free account or log in.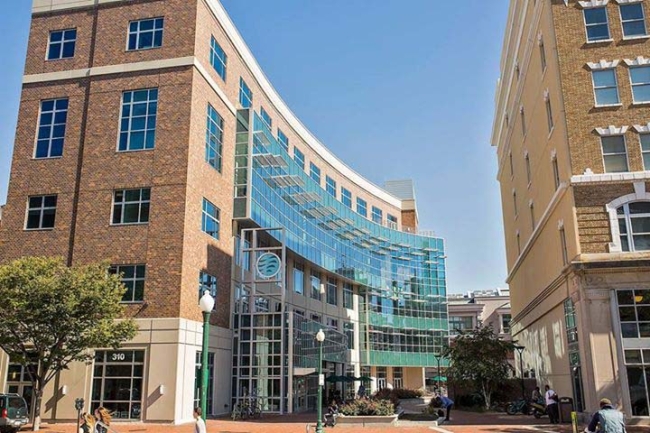 Tidewater Community College's third round of layoffs this month came without warning but probably didn't surprise many of the college's employees. Tidewater, which is located in Virginia, has struggled with enrollment in recent years, dropping from roughly 48,000 students in 2011 to 34,000 students in 2016.
The two-year college's enrollment issues are not unique -- community colleges across Virginia, and the country as a whole, have shed students for the past six years or so since the economy began recovering from the Great Recession. And the problem doesn't appear to be slowing down. Arizona's Pima Community College earlier this month announced plans to eliminate 6 percent of its employees' positions, while St. Louis Community College laid off about 70 faculty members and 25 staff members in December.
"The national trends are that since our peak in 2010, at the height of the recession, we've lost about 14 percent of our students across all two-year institutions," said David Baime, senior vice president for government relations and policy analysis at the American Association of Community Colleges.
On the upside, the rate of decline at U.S. community colleges has slowed in recent years, according to enrollment estimates for the current term from the National Student Clearinghouse Research Center. In fall 2017, 5,624,282 students were enrolled in two-year institutions, down 1.7 percent from the year before. From 2015 to 2016, enrollment declined 2.6 percent.
Virginia hasn't been exempt from the nationwide decline. The state and the surrounding region will continue to struggle as the population of high school graduates stagnates and decreases about 4 percent through 2023, according to data from EAB, a Washington-based research and technology services company. To worsen matters, Virginia's per-student spending decreased 22.5 percent from 2008. Tidewater and other Virginia colleges will have to depend on funding from tuition or other sources besides the state. 
"Loss has been felt by all 23 of Virginia's community colleges," said Jeffrey Kraus, assistant vice chancellor for strategic communications at the Virginia Community College System. "Every institution has had reductions in force."
Kraus cited Virginia's comparatively low unemployment rate (3.4 percent, compared to the national average of 4.1 percent), as well as shrinking numbers of high school graduates, as two key reasons for the dwindling enrollment rates. The downturn began about six years ago, Kraus said.
Following days of closed-door meetings at Tidewater, rumors (and two rejected media requests for comment), Edna Baehre-Kolovani, the college's president, confirmed the third wave of layoffs April 25, writing in an email that 10 full-time employees and 12 hourly employees had lost their jobs. These cuts targeted the learning technologies and faculty professional development departments, as well as libraries.
The latest round of cuts was Tidewater's largest yet. In December, four full-time and two wage positions were eliminated; in January, nine individuals accepted a retirement incentive; and in March, seven faculty members were cut.
"For the past six years, we have experienced an unprecedented decrease in enrollment, like all of our sister colleges in the VCCS and most community colleges around the nation," Baehre-Kolovani said.
Tim Jacox, who has worked at Tidewater since the early 2000s, was among the 10 full-time staff removed last month. Jacox was informed earlier in April that his position, classroom technology manager, as well as his department, learning technologies, would be eliminated. "My boss basically told me that I had to go to a meeting with HR, and that was it," he said.
Jacox said Tidewater hadn't been transparent during the staff reductions. "They've been very close with their information."
Kitrina Budyach, a student government representative at Tidewater and president of the campus LGBTQ group, staged a protest on campus last week, displaying canvases with the names of staff members who have been laid off recently and urging students to leave fingerprints and write motivational messages.
"We've all been told that it's a done deal and that there's absolutely nothing that we can do," Budyach said. "Believe you me, I tried, I investigated almost every loophole."
Baehre-Kolovani assured staff members that the college isn't "taking the enrollment situation lying down." Tidewater is creating a strategic plan, she said, and aims to improve its marketing and recruitment techniques.
"While no one would have chosen such a painful way for the institution to arrive at this point, we are transforming TCC into an effective and efficient organization," said Baehre-Kolovani.
Glenn DuBois, chancellor of Virginia's community college system, convened a task force last year to address the years-long trend of declining enrollment. The system lost 56,689 students between the 2011 and 2016 academic years, according to a July news release.
"This is the deepest enrollment decline I've seen in my 36-year career, and it's the biggest drop seen in VCCS history," DuBois said in the written statement. "There's no question that this trend is hurting our colleges. More importantly, I think, this trend is threatening our work to triple credentials as called for under our strategic plan, Complete 2021, and that means it's threatening Virginia's future work force."
The task force is slated to release several recommendations to reverse dwindling enrollment rates this month. Among possible solutions, Kraus said, is a recommendation for the system to centralize its marketing, to target an older demographic by making class schedules more flexible and to increase the frequency of new-student intakes to limit wait times.
"We're examining our internal structure," Kraus said. "Six years of enrollment decline is humbling. It's putting us in a position to say, 'OK, how do we reshape this to bring in more people, really?'"