You have /5 articles left.
Sign up for a free account or log in.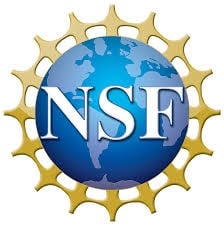 The National Science Foundation will exercise the power of the purse -- or, more appropriately, the grant -- in deterring and combating harassment in academic science. The foundation previously announced its intention to do so, but plans revealed this week show just how the policy will work.
Starting 30 days from today, the NSF will require awardee organizations -- meaning institutions, not individual grantees -- to notify it within 10 days of any findings or determinations that any NSF-funded principal or co-principal investigator committed harassment, including sexual harassment or assault, as well as any related administrative actions or sanctions. Institutions also must notify the NSF when it places a PI or co-PI on administrative leave.
Following notification, the NSF will consult with the institution to determine what action is necessary. Possible actions include substituting or removing PIs from grants and reducing, suspending or eliminating funding.
"This new policy is intended to provide targeted, serious consequences for harassers," France Córdova, foundation director, said in a statement. "It gives people tools to make harassment stop without disturbing others' careers and lives."
The NSF is committed to ensuring the "safety and security of the people our awards support," Córdova added, and when "that safety is endangered through the actions of someone associated with an NSF award, the foundation will work to replace that person while preserving support for responsible members of the community."
The new policy is not one-size-fits-all: Córdova said the foundation will work with awardee institutions "to carefully consider each case." Anticipating further work to stop harassment and possible challenges, she said the foundation "will continue to listen to the research community and monitor our progress."
The NSF directs anyone with a harassment complaint involving a foundation-funded researcher to report it to their institutions. But NSF's sexual harassment webpage includes an option to submit complaints directly to the foundation.
Harassment transcends academic fields, but a recent report from the National Academies of Sciences, Engineering and Medicine revealed that it is a major barrier to achievement for many female and also some male scientists. The same report also found that past approaches to curbing harassment on any kind of scale have failed. So many scientific agencies and professional associations are rethinking the ways they've historically addressed the issue.
The American Association for the Advancement of Science, for example, announced last weekend that its governing council had approved a fellow-revocation policy for misconduct.
While many academics have applauded the NSF's new approach -- the results of which remain to be seen -- some criticized the National Institutes of Health this week for its own announcement on harassment. The NIH had previously been pressured by academics and even Senator Patty Murray of Washington and Representative Rosa DeLauro of Connecticut, both Democrats, to do more on harassment. And in the eyes of many, the NIH continues to fall short.
In a statement, Francis S. Collins, director of the National Institutes of Health, denounced sexual harassment as "morally indefensible" and "unacceptable," saying the goal of the perpetrator "is to objectify, exclude, demoralize, diminish, and coerce the victim, most commonly a woman, to exert power over her."
Collins announced the launch of a new anti-sexual harassment website and previewed forthcoming initiatives, such as a centralized process for managing reports of harassment, a training program and a climate survey of NIH staff.
Yet Collins stopped short of announcing a cessation of funding to awardees found to have engaged in misconduct, saying, "This is a complex issue. NIH funding is awarded to institutions, not to individuals."
Awardee institutions already are required by grant terms to develop and adopt policies and practices that foster a harassment-free environment, he said, and to notify the NIH when a PI is replaced. The NIH then may suspend or terminate the grant if proposed alternative arrangements aren't acceptable.
"However," he said, "we often find in those difficult circumstances that working with the institution and approving an alternative principal investigator preserves the science, and allows other personnel working on the grant, including in some cases the victim of harassment, to continue their research."
Collins noted the NSF's new approach and said that such policies ultimately "should be harmonized across the government." He and Córdova co-chair the National Science and Technology Council Committee, where Collins plans to pursue "uniform measures that would be most effective in changing the pervasive culture of sexual harassment in science, and fostering a culture of respect for all."
Among individual scientists and organizations criticizing Collins was the American Society for Biochemistry and Molecular Biology, which said on its website, "Our primary concern is that Collins' statement does not define how the NIH will respond to violations of sexual harassment policies at institutions where NIH-funded research is performed."
The NIH's "limited" reporting requirement "may perpetuate the underreporting of violations that lead to senior/key personnel changes and discourage institutions from addressing less severe forms of harassment that may precede more severe violations," the society said. "Beyond reporting the removal or replacement of personnel, the agency also should document other administration actions by institutions and formulate its own responses when appropriate."
BethAnn McLaughlin, an assistant professor of neuroscience at Vanderbilt University who petitioned the AAAS prior to its fellow-revocation policy to do more to protect female scientists and has pushed the NIH to do the same, on Thursday praised the NSF for giving scientists an alternative reporting system that doesn't pit them against their own institutions' interests.
"This is huge for women in science," she said. McLaughlin also approved of the NSF's financial threat to harassers, saying that "the only thing that's going to change this is laws and money."
As for the NIH, McLaughlin said Collins's action thus far amounted to putting up a website, despite his having announced his intention to tackle harassment two years ago in a co-authored op-ed in Nature.
"He's a limp noodle," she said. "If he can't protect women in science, he should step aside."
Jonathan Eisen, a professor of evolution and ecology at the University of California, Davis, said that "every group could always do more. But NSF's actions are powerful both as a statement but also because it has been seen over and over that the power of the purse from funding agencies can in fact lead to change." 
In contrast, he said via email, "NIH is shamefully dragging its feet related to this topic. NSF deserves major kudos for taking action in a strong way."
Responding to criticism, Collins issued a
second statement
this week alluding to the NIH's status as part of the Department of Health and Human Services, saying that "legal constraints that apply differently to NSF and NIH currently prevent NIH from immediate implementation of an identical policy. A rulemaking process would be needed to determine if NIH can require the same responses from our awardee organizations."