You have /5 articles left.
Sign up for a free account or log in.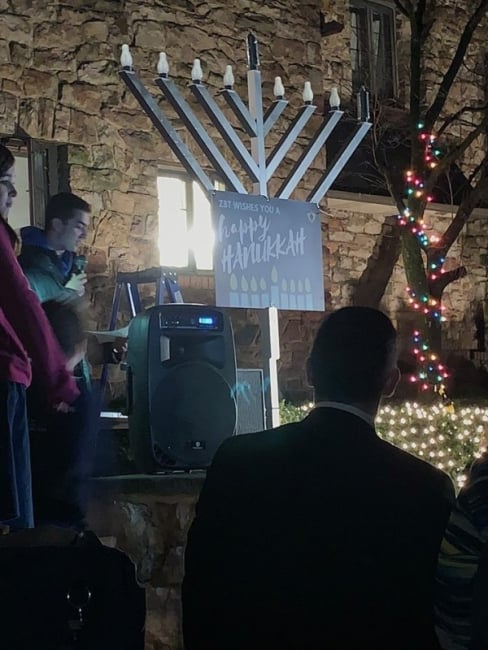 The reports of the Jewish psychology professor at Teachers College, Columbia University, who walked into her office in late November to find bloodred swastikas and a slur, "Yid," painted on her walls drew widespread attention and shock from the public.
After all, the episode came only a month after the fatal shooting at the Tree of Life synagogue in Pittsburgh, where a gunman killed 11 Jewish men and women -- to date, the most deadly attack on Jews in American history.
But prior to and immediately following the massacre in Pittsburgh, such prejudicial displays have plagued college campuses, following a trend of anti-Semitism on the rise at colleges and universities -- and around the country -- since 2016.
Advocacy groups consider the recent spate of bigotry a reflection of the political mood of the entire country and say weak responses from college leaders can embolden the perpetrators of such hate crimes.
Administrators have been criticized for being too vague in their statements on the shooting, with students saying that they need to assertively identify the bloodshed as a strike against Jewish men and women. This occurred both at Columbia University, which published a revised statement after its initial one failed to mention Judaism, and at Dartmouth College, where the president publicly apologized for not more aggressively condemning the violence in an email he sent to the campus.
"In responding to these attacks, when you respond quickly and effectively and acknowledge the root causes … you send a message to Jewish students, Jewish parents, prospective students and the community that you just won't tolerate this type of attack," said Matthew Berger, spokesman for Hillel International, which has affiliates on campuses nationwide.
A (noninclusive) roundup of recent reports of anti-Semitism:
As advocates have suggested, the Pittsburgh shooting and the visible collection of Jewish support has spurred displays of hate against them. This week also marks Hanukkah, a visible display of the religion on campuses.
The general response to these incidents by top administrators has been to condemn them, and in some cases, such as at Cornell, to hold gatherings to support the students who feel besieged, though this has dissatisfied some of them -- they wanted the university to be educating students on anti-Semitism more actively. Berger said that Hillel works with universities to create the best possible environment for Jewish students and educate the campus at large.
"We're not going to prevent these incidents from occurring completely, but what we can do is … use them as an opportunity," Berger said.
As the Anti-Defamation League has documented, incidents of anti-Semitism on campuses and nationwide have risen rapidly. It published a report that stated in 2017, there were more than 204 reports of anti-Semitism on campuses, which was an 89 percent increase from the previous year. ADL defined anti-Semitic incidents as harassment, vandalism or assault against Jewish students. From September 2017 to May 2018, its Center on Extremism also documented 292 general cases of white supremacist propaganda on college campuses -- including fliers, stickers, banners and posters.
Yael Rabin, an analyst with the Center on Extremism, said that students tend to feel frustrated over this type of prejudice when they don't feel heard, particularly on large college campuses. Administrators need to be clear in identifying the intent behind these incidents.
"If by not calling out anti-Semitism, when anti-Semitism or anti-Jewish animus is clear, then you are minimizing the effect it has on the Jewish community," Rabin said.