You have /5 articles left.
Sign up for a free account or log in.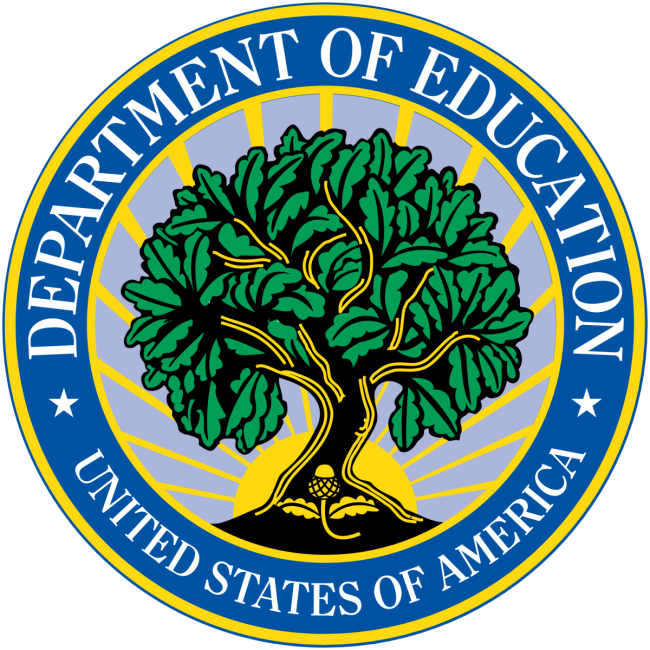 The U.S. Department of Education recently announced it would miss a key deadline to repeal an Obama administration rule that seeks to hold career-education programs accountable for producing graduates with unmanageable debt.
Doing away with the so-called gainful-employment regulation is a top priority of the Trump administration. But the blown deadline means the rule will remain on the books until at least 2020.
Even before the rule's sanctions could kick in, its first data release prompted some colleges to shutter poor-performing programs. Republican lawmakers, though, have long opposed gainful employment. And for-profit colleges complained that it was unfair to their sector. Missing the deadline was an embarrassment for the department, and it prompted an angry rebuke from the leader of the for-profit college lobby group.
However, despite that miscue, the Education Department hasn't taken any steps to enforce the rule. And a top official last week said at a meeting of campus financial aid administrators that the department isn't planning to produce new gainful-employment data any time soon.
The reason, department officials said, is that the agency that supplied essential data on graduates' earnings for the gainful-employment rule is no longer cooperating with the department. The U.S. Social Security Administration, which provided the data until this year, has let an information-sharing agreement with the department lapse.
"We're in between a rock and a hard place," said Liz Hill, a spokeswoman for the department.
The Social Security Administration declined to comment. But the department indicated that objections to its use of the earnings data to calculate loan forgiveness for defrauded student borrowers played a role in the lapsed interagency cooperation, an assessment shared by Democrats in Congress.
As a result, the department has its hands tied, officials said. But critics said the department, which is facing a lawsuit from state attorneys general who are suing to have the rule enforced, has stumbled into a convenient excuse to not enforce a regulation opposed by Republicans.
"It's one thing to say we're struggling to implement this," said James Kvaal, president or the Institute for College Access and Success. "But to say we're going to ignore this regulation because we've encountered logistical problems, I think it's negligent and failing to carry out their responsibilities."
Kvaal, as deputy director of the White House Domestic Policy Council in the Obama administration, played a significant role in shaping the gainful-employment rule. He and other proponents of the regulation said that while the rule remains on the books, the department must carry it out.
Jordan Matsudaira, an associate professor of economics and education policy at Teachers College, Columbia University, said he found it hard to believe the department couldn't strike a deal to restore access to the earnings data if the political will was there. (Note: this story originally misstated Matsudaira's employer.)
"It strains credulity a little bit," said Matsudaira, who served as chief economist on Obama's Council of Economic Advisers from 2013 to 2015.
Producing the gainful-employment ratings requires the department to match data that colleges provide about their career programs with administrative earnings data from SSA. After making that match, the department produces a debt-to-earnings ratio for each program. If graduates' annual loan payments exceed 30 percent of their discretionary income or 12 percent of their total earnings, the department would designated those programs as failing. Ones that fail the standards twice in three years would lose access to federal student aid programs.
More than 800 vocational programs were designated as failing in the first round of gainful employment last year, 98 percent of them at for-profit colleges.
But the change at the White House meant a reprieve for many career-education programs. Weeks after announcing she would undertake a regulatory overhaul of the rule, Education Secretary Betsy DeVos delayed deadlines for career-education programs to make disclosures to prospective students and to file appeals of earnings data under gainful employment.
The department later announced it would seek to repeal the rule entirely. But because it missed a November deadline to issue a new rule, the department won't be able to eliminate the regulation until at least 2020.
In the meantime, the department had sought to use SSA earnings data to create a system of partial relief for defrauded students who sought loan forgiveness through the borrower-defense rule. That plan was a major departure from the Obama administration, which had awarded full relief to defrauded borrowers. But in May, a federal court ruled the loan-relief plan had violated federal privacy law by using the earnings data to calculate debt relief.
Both the department and Democrats in Congress have identified the ruling as a factor behind the Social Security Administration's new reluctance to share the earnings data. In an October letter to DeVos, Senator Dick Durbin, an Illinois Democrat, demanded an explanation for the delay in releasing new gainful-employment ratings, which are more than a year behind schedule.
"In reality, the department's irresponsible and legally suspect delays and misuse of the data are to blame -- facts that no amount of scapegoating SSA can hide," he wrote.
While the department said it has been shut out by the Social Security Administration, colleges that operate career-education programs are still obliged to submit data on program graduates to the feds. Noah Brown, president of the Association of Community College Trustees, said the group believes gainful-employment ratings provide important information to students who are selecting a career-education program.
"Thus, it is troubling that the department and the Social Security Administration no longer have an arrangement to compile earnings data," he said in a written statement. "This lack of arrangement will withhold valuable earnings information from students and families even though colleges and universities are still reporting those data to the department."