You have /5 articles left.
Sign up for a free account or log in.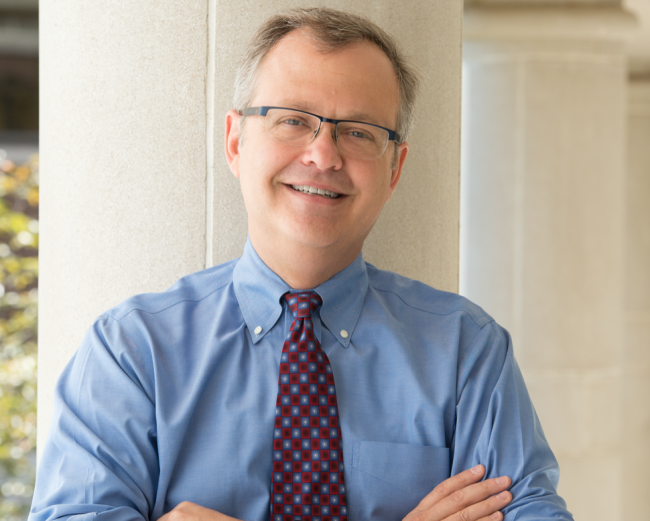 University of North Carolina at Chapel Hill
The University of North Carolina system's Board of Governors is once again accused of conspiring against a faculty member at the Chapel Hill campus.
Last month, the professor in question was Pulitzer Prize-winning journalist and MacArthur Fellow Nikole Hannah-Jones, who was not granted tenure. Now it's Eric Muller, Dan K. Moore Distinguished Professor in Jurisprudence and Ethics, whose reappointment to the UNC Press's Board of Governors was effectively denied.
Muller, the press board's current chair, was unanimously reappointed by that board's members for a third and final five-year term set to begin July 1. But a committee of the university system's governing board, which has previously rubber-stamped all board press appointments and reappointments, chose not to vote on Muller's reappointment at all this spring. Two other names were sent to the system board for approval at the same time as Muller's, and the board approved both.
The university press board's vice chair, Lisa Levenstein, professor of history at UNC's Greensboro campus, has written to the system's board for an explanation about why Muller wasn't approved. She's heard nothing back. The university system's general counsel, Andrew Tripp, told her in a letter this month that the system president's office wasn't able to "speculate" as to why the system board "chooses to act on a particular group of nominations."
Levenstein reiterated Monday that Muller had been unanimously reappointed by the press board.
Muller, who has previously criticized the system board for how it dealt with Chapel Hill's Silent Sam Confederate monument, among other issues, said Monday that he didn't know why the governing board won't reappoint him. But he had an idea.
It would be "an ominous sign for the values of a leading research university and of a celebrated academic press if our system's Board of Governors were to single out faculty members for punishment for voicing their views on matters within their expertise and research," Muller wrote in a public statement. "Did they do that here? I'd like to hope not. But they knew nothing else about me. They never asked about my service as a press board member. They never asked about my leadership as chair. So it's hard to imagine a different reason."
In an interview, Muller said that if the board's action was about silencing him, it won't work.
"It'll have the opposite effect," he said, citing an investigative report by NC Policy Watch finding that the move was politically motivated. "I'm just basing this on what I read, but if the thinking is, 'If we knock them off of boards and things, they'll think twice before speaking again,' I think it will have the opposite effect. Certainly it will for me."
Muller added, "I will always speak within my areas of knowledge and expertise. But within those areas, they're not shutting me up. There's not a chance."
Case in point: Muller's public statement is a laundry list of the various controversies he's weighed in on.
"If there is a reason for singling me out in this unprecedented way, the system board has not shared it with me or with the UNC Press Board," Muller wrote. "I would hate to think it had something to do with my public commentary in recent years on matters of law, race, and history, such as the law on removal of Confederate monuments, the abortive $2.5 million legal settlement with the Sons of Confederate Veterans, the moratorium on renaming UNC buildings," and more, Muller wrote.
According to NC Policy Watch, which quoted an anonymous system board member, the body decided not to reappoint Muller prior to the news breaking about Hannah-Jones. But Muller has been a vocal supporter of Hannah-Jones, urging Chapel Hill's Board of Trustees to grant her tenure, as recommended by her faculty reviewers and the provost.
Muller, among other observers, sees close parallels between his case and Hannah-Jones's: in his, the system board simply didn't vote on his faculty-backed reappointment to the press board, and in Hannah-Jones's, the Chapel Hill trustees -- reportedly under some pressure from the system board -- did not vote on her tenure recommendation. Hannah-Jones was ultimately offered an untenured appointment.
"The governance issues are essentially identical. And by that I mean, that the Board of Trustees in the case of Nikole Hannah-Jones, and the system Board of Governors in my case, have come up with a way of acting without acting," Muller said.
Both moves violate a long tradition within the UNC system and elsewhere of governing board deference to faculty expertise on matters of curriculum and faculty appointments.
Hannah-Jones is Black and Muller is white, but both have worked on social justice issues throughout their careers. (Hannah-Jones is most known for her work on The New York Times Magazine's "1619 Project," which seeks to recenter the struggles and contributions of Black Americans in U.S. history, and which some have found controversial.) Muller said their cases also connect in that "there are some on these governing boards who have a great deal of trouble with scholars who pay attention to the country's racial history."
Chapel Hill had no update on the Hannah-Jones case Monday.
Over the weekend, Mimi Chapman, Frank A. Daniels Distinguished Professor for Human Service Policy Information and chair of the Faculty Senate at Chapel Hill, shared an open letter urging every dean "and every department chair on this campus to make a statement, send it to the BOT, and put it on your websites; we need student groups, particularly those that espouse free speech and thought diversity to speak up; athletes and coaches, we need you to take a stand; and concerned citizens who want your children's degrees from UNC to continue to stand for excellence, please call your representatives and write to your local newspapers."
Chapman, who said she was speaking for herself, not the Senate, wrote, "You do not have to agree with Ms. Hannah-Jones' conclusions in the 1619 Project to do this. You only have to agree that faculty voice must govern the tenure process for academic integrity to have meaning. If outside bodies, in this case the BOT, without subject matter expertise are the arbiters of faculty scholarship, all faculty members run the risk of being punished for work that questions the status quo, threatens some outside interest, or makes people uncomfortable. Such a path takes us back to times when scholars from Socrates to Galileo were punished for their ideas. That is a path where light and liberty die. Don't let it. Use your voice. Keep going. Stand strong."
Chapman tweeted Monday, "For Pete's sake, what's next?" regarding Muller.
Randy Ramsey, chair of the system board, did not respond to a request for comment.
Governing boards typically defer to faculty expertise in personnel and curricular matters because board members don't necessarily come from academic backgrounds. Many times, they are political appointees. This is the case in North Carolina: Ramsey, a yacht salesperson, was appointed to the system board by the state Legislature in 2017. He was previously criticized for misrepresenting his own academic credentials, according to NC Policy Watch. Initially, his board biography said he graduated from Carteret Community College with a degree in marine propulsion, a two-year program. Last year, amid controversy, Ramsey said he earned a diploma through a one-year marine diesel mechanics program from Carteret Community College in 1981.
Even if Muller won't be silenced, he said he's sad to leave the press board.
"It's an extraordinarily rigorous and just outstanding scholarly process, and it's just a marvel to have the opportunity to see it, let alone to have the responsibility of ensuring that it's working as it should," he said. "The press publishes extraordinarily strong lists in many areas, including lots of areas that I never knew anything about before I joined the board. And so it's been an extraordinary learning opportunity for me, as well, about everything from the Civil War to trails in the western North Carolina mountains to, you know, the favelas of Rio de Janeiro. It's an organization with the highest standards. It's been more or less the highlight of my regular calendar for the last 10 or 12 years."