You have /5 articles left.
Sign up for a free account or log in.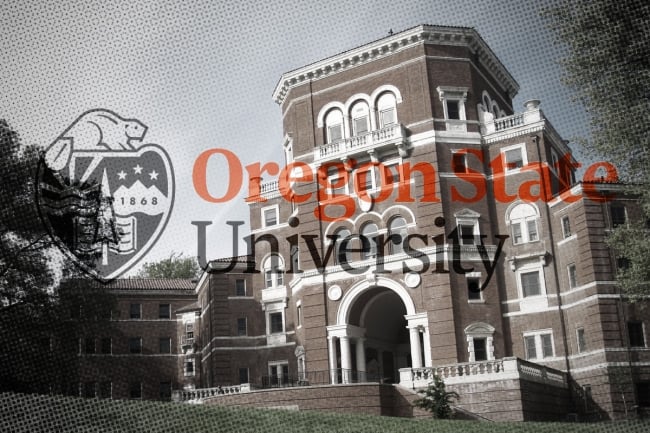 Photo illustration by Justin Morrison/Inside Higher Ed | Getty Images
Another professor stands accused of being a "pretendian" who has falsely claimed Indigenous ancestry and passed themselves off as an expert in native culture and history.
The Tribal Alliance Against Frauds, a watchdog group that works "to cease the activities of individuals and organizations falsely representing themselves as American Indians at every opportunity," according to its website, says Qwo-Li Driskill (born Paul Edward Driskill), an associate professor of women, gender and sexuality studies and queer studies at Oregon State University, has falsely claimed Cherokee, Lenape and Osage ancestry.
The group is calling for Oregon State to fire Driskill for academic fraud, or "at the very least" have Driskill issue a public acknowledgement that they are not in fact Native American and an apology for falsely claiming to be. (Driskill identifies as Two-Spirit Cherokee, which means they don't identify solely as male or female.)
"They admit that they are not enrolled as a citizen of any federally recognized tribal nation. Yet they insist that they are Cherokee, Lenape (Delaware) and Osage because they have ancestry from all those tribes. They do not," says a news release TAAF published on its website late last month.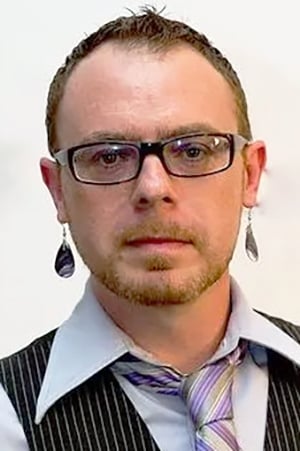 Driskill did not respond to a request for comment Monday.
Rob Odom, Oregon State's vice president of university relations, said in an email that the university could not comment on personnel matters, but "We acknowledge the importance of dialogue on Indigenous identity and tribal affiliation. This is a deeply personal topic to many, inside and outside the university."
Driskill is far from the first professor accused of fabricating an indigenous ancestry. In the past two years, professors at the University of California's Berkeley and Riverside campuses and Emily Carr University in Vancouver have also done so — two out of the three accused professors in those cases resigned. In January, an artist and activist accused of faking native ancestries resigned as the University of Wisconsin at Madison's first-ever community leader in residence at the School of Human Ecology and the Center for Design and Material Culture. The main goal of that role was supposed to be the "development of a toolkit and curriculum around cultural appropriation," according to the Milwaukee Journal-Sentinel.
In many cases the professors have benefited professionally from their dishonesty and written influential essays and books, taught specialized courses, and even led academic initiatives and research projects based on their supposed expertise and lived experience as Indigenous people steeped in Native American culture and history.
Professors at other institutions have also been outed by colleagues and others for falsely claiming to be Black or LatinX.
Tribal Alliance Against Frauds
TAAF formed a little more than a year ago to investigate alleged pretendians.
"It started because a bunch of us got really frustrated and sick and tired of all the fraud," said Lianna Costantino, director of TAAF and member of the Cherokee Nation. Pretendians are "the last nail in the coffin of the genocide of the American Indian people because they are erasing us by replacing us. They take up space, they usurp our voices, they usurp our access and opportunities."
Driskill has received recognition for their work on the intersection of queer and indigenous experiences.
Their 2005 book, Walking with Ghosts: Poems, "confronts the legacy of land-theft, genocide, and forced removal of Cherokees from their homelands while simultaneously resisting ongoing attacks on both Indigenous and Gay/ Lesbian/ Bisexual /Transgender (GLBT) communities," according to its publisher, and was nominated for the Griffin Poetry Prize. Another book by Driskill, Asegi Stories: Cherokee Queer and Two-Spirit Memory, was a finalist for a Lambda Literary Award in 2017.
In addition to its report on Driskill, TAAF has published 13 other completed pretendian investigations and Costantino said the group is working on hundreds of other cases.
When the group is presented with a potential fraud, it first attempts to privately reach the alleged fraudster and ask what information they have to support their claim to indigenous ancestry.
"If they answer us, and come to find out they don't have anything to base their claim on, we encourage them to do their genealogy properly, have the tribe verify it and become a member of their tribe," Costantino said. "If they choose to go forward as a willful fraud and continue to lie, that's when we expose them."
That process has already unfolded with Driskill.
"Driskill has been known to be a fraud for years. A lot of people have been unhappy about them teaching there for years," Costantino said. "We did try to reach out to them, but they never responded, so we went forward with exposing them."
The group's allegations that Driskill "has zero ancestry from any American Indian tribal nation whatsoever" is supported "by hundreds of unimpeachable genealogical documents" tracing back several generations of Driskill's family on both their mother and father's side, according to TAAF's statement. It's also supported "by letters from all the nations they falsely claim ancestry from, who all clearly state that neither they nor their ancestors are citizens of their nations," which the group posted on a Facebook page entitled "Proof that Paul Edward "Qwo-Li" Driskill is NOT American Indian."
And while Driskill has previously identified as an unenrolled Cherokee, Costantino said that doesn't excuse their fabrications and the message of betrayal it may send to students and colleagues.
It's upsetting when "White people like Driskill are running around making a career off of pretending to be an Indian and teaching as if they have an Indian perspective that they'll never have because they're white," she said. "They weren't raised by Indians. They weren't raised on a reservation. They weren't raised with our language, customs or ceremonies. Most of what those people know about Indians they learned by being tourists among us."
Kim TallBear, a professor of native studies at the University of Alberta, said she's been hearing claims about Driskill's fraudulent identity for close to a decade.
"We have a widespread problem with people self-identifying and checking boxes based on nothing more than a family story—sometimes a complete fabrication," TallBear said, noting that it's not uncommon for non-Native families to tell stories about their indigenous ancestry that aren't rooted in fact.
"Very few universities in the United States require any kind of documentation of tribal community affiliation, self-identification has been an open door to fraud."
The lack of required verification has allowed some people—many who are white—to take advantage of both white privilege and opportunities intended for marginalized people.
Pretendians "tend to be people who know how to work the system. If you're a white person with white privilege it's much easier for you to come into the academic system. You know how to act in a way that is familiar to an educated class of people," Tallbear said. "Actual native people come with a lot of challenges. …. There is a lot of obligation to community that makes it harder to work your way through the academy which is a very individualistic, success-oriented system."
"The community-based nature of indigenous culture can make achieving individual success in academia take longer than it would for someone without those obligations. Pretendians don't have that. It's all about them," Tallbear said. "They don't have the same kinds of obligations to tribal community because they're not part of a tribe."
But because Native American make up such a small percentage of the population it can be difficult for institutions to recruit them. And with the rise of diversity, equity and inclusion efforts, pretendians may use their fabricated identities to get ahead.
"You can apply for indigenous-only fellowships, grants, loans and admissions at universities," TallBear said. "There are financial and prestige incentives to doing this."