You have /5 articles left.
Sign up for a free account or log in.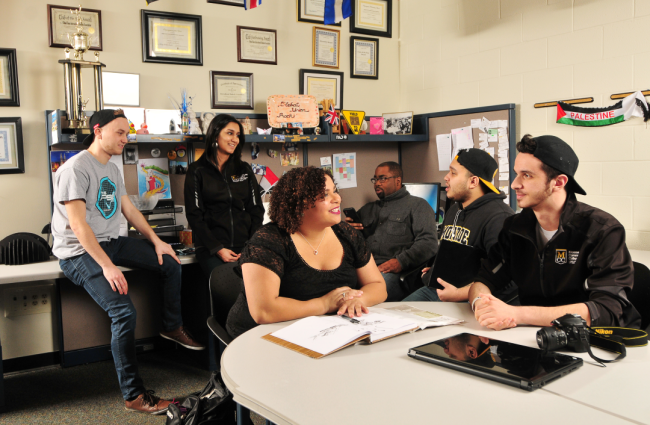 For the average college student, financial wellness is a critical part of their college experience, and financial instability can be a detriment to their success. Three in four students experienced financial difficulties in the past year, according to a May report from Trellis Research, and of those students, almost half had difficulty concentrating on their academics as a result.
Monroe Community College in New York is the recipient of grant funding from the National Council for Workforce Education (NCWE) to launch a financial coaching program for students. The grant will establish a sustainable model for improving retention and financial well-being for students.
MCC will train existing personnel and hire additional staff to provide learners with repeated one-on-one coaching to help them reach financial goals and improve their overall wellness.
NCWE Grant Funding
Through the grant, MCC will receive up to $138,000 to develop and launch the program. NCWE will also provide the college with program coaching, technical assistance, training, guidance and support for hiring staff.
The grant benefited seven other colleges and universities. Three additional institutions—Renton Technical College in Washington State, Winston-Salem State University in North Carolina and Columbus State Community College in Ohio—will launch new financial coaching programs this fall. Three community colleges in New York and one community college in Flint, Mich., will continue their financial coaching programs for a second year.
JPMorgan Chase invested $2.5 million to fund the various programs.
The program: Each grant recipient is modeling Westchester Community College's financial coaching, but with their own twist, explains Matthew Lawson, assistant director in the MCC admissions office.
WCC, part of the State University of New York, in 2015 launched its program to design a set of interventions for students to set measurable financial goals and adopt better habits, according to the college's guidebook.
The coaching model has four goals for the student: to increase savings, increase personal income, reduce debt and improve or establish credit.
Each student is assigned a coach and meets with them regularly throughout the term. At Westchester, students met twice a month over the semester, and outcomes are tracked on the coaching platform Change Machine.
The frequency of meetings is one factor that makes WCC's program distinct. Many institutions offer one-off sessions or workshops for students to learn financial literacy, but the program creates relationships and accountability when students engage repeatedly.
"It's designed to support students and teach them good financial habits by building relationships," Lawson explains. "It's really about trust—you're sharing your personal business, and people don't want to talk about money and finances."
In the 2018–19 academic year, the fourth year of the program, the average student participant saved $1,642, reduced debt by $2,453 and increased their credit score by 37 points.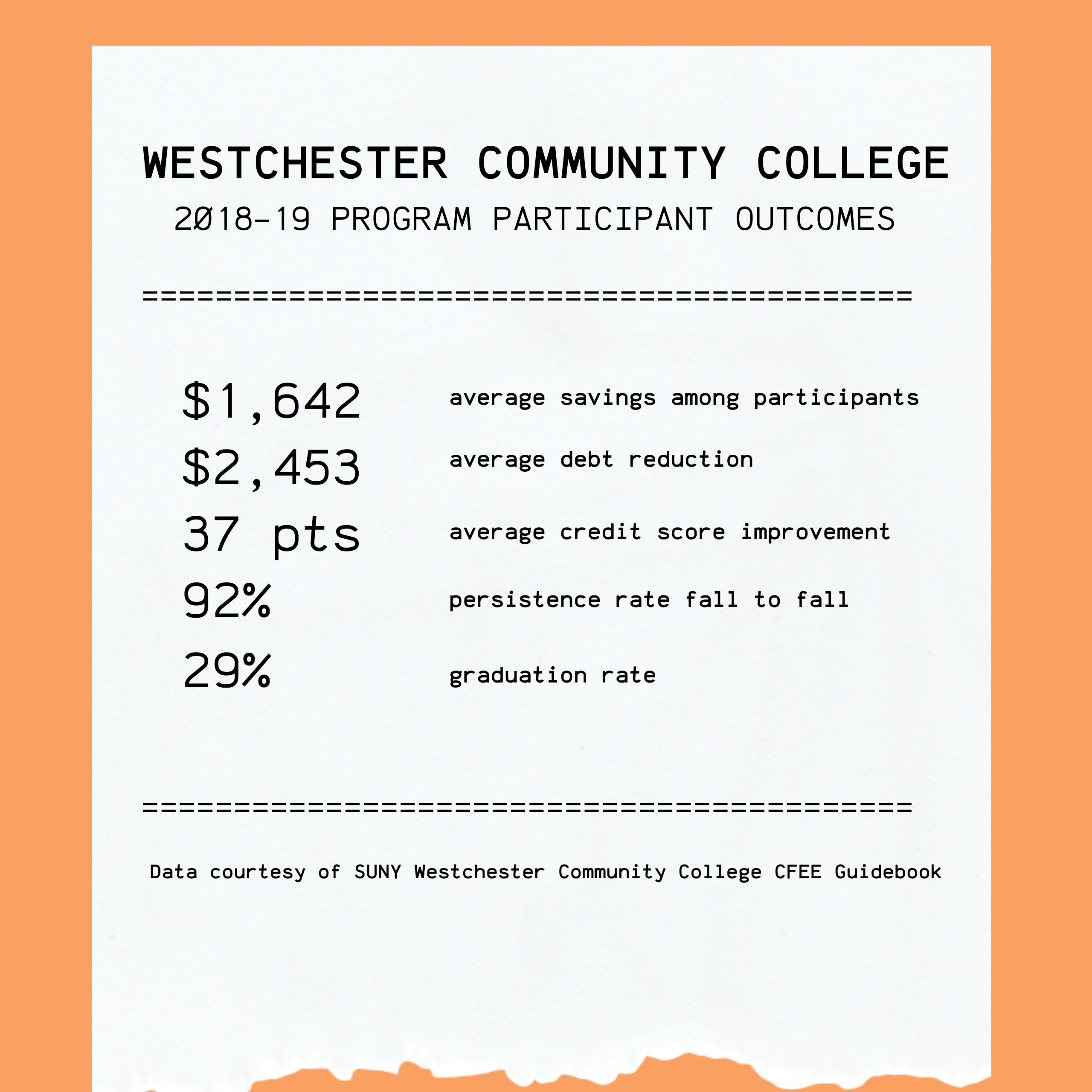 Preparing for launch: Monroe Community College was awarded the grant in May and, following a staff training with NCWE in June, is now preparing for the program launch in the fall.
Operationally, financial coaching will be a collaboration between MCC's financial aid office and first-year experience leadership with support from housing and residence life and faculty members.
To reach students where they are, coaching will be available to them in person or online every day of the week. The assistance will be personalized to each student's stage of life and subsequent goals.
"If they want to buy that house, then we're going to help them build that," Lawson explains. "Maybe they're not saving for retirement; we're going to talk about that. If they just want to have an emergency fund for $500, we're going to talk about that as well."
The financial coaches will not serve as credit-repair specialists or financial advisers, but rather empower students to address their financial challenges by providing them resources, tools and advice. Coaches can also connect students to existing university services like emergency funding or basic needs support, if necessary.
Like WCC's program, MCC has four goals for its participants:
meet with their coach three to four times
establish a savings account or add to existing savings
improve their credit score by 12 points
meet one financial goal set with their coach
Prior to the official launch, MCC will identify and train its new coaches, solicit student interest in the program and establish spaces for coaches and participants to meet. MCC has multiple campuses, so university leaders will identify locations across the institution, in addition to setting up an online meeting format.
Get more content like this directly to your inbox every morning. Subscribe here.