SEO Headline (Max 60 characters)
Long-Term Care for Student Pandemic Pains: Student Voice Compilation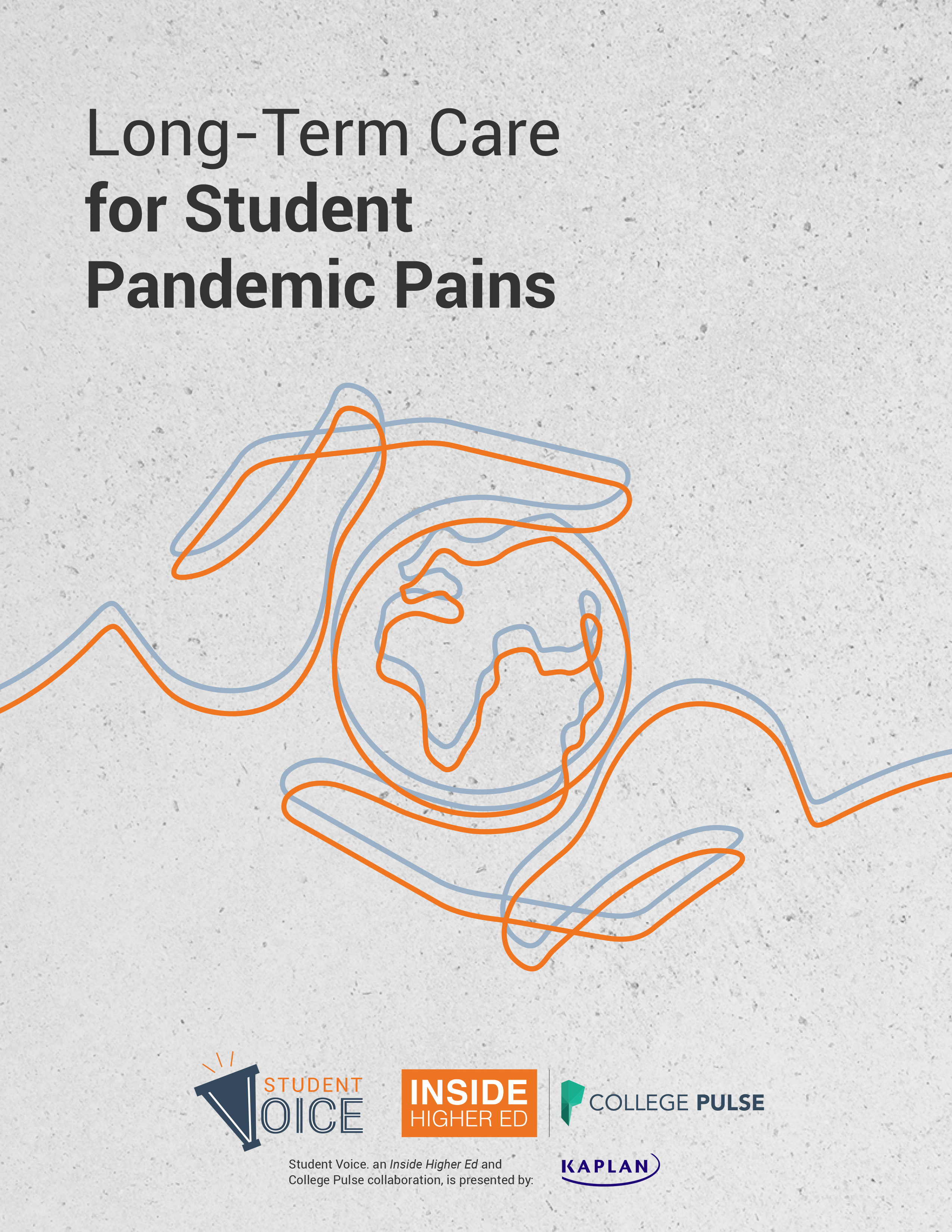 Inside Higher Ed today publishes "Long-Term Care for Student Pandemic Pains," a new collection of articles and essays from our Student Voice research project. The free booklet can be downloaded here.
On Wednesday, Dec. 1, at 2 p.m., Inside Higher Ed's editors will discuss the themes of the booklet during a free webcast. Please register for the virtual event here.
Student Voice is a news hub spotlighting the student perspective on higher education. This collaboration is presented by Kaplan in association with Inside Higher Ed and College Pulse.
Opinions on Inside Higher Ed
Inside Higher Ed's Blog U