You have /5 articles left.
Sign up for a free account or log in.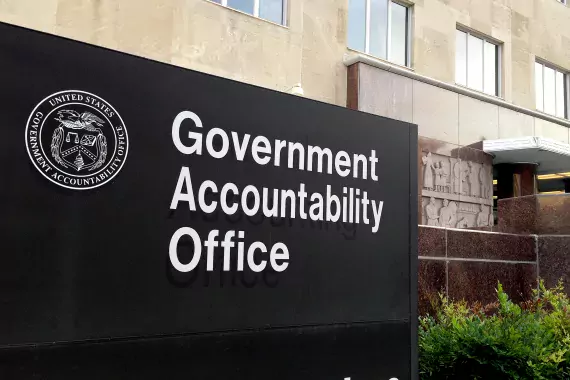 One of the most important steps when a student is choosing a college is knowing they have access to enough money to pay for it.
But a new report from the Government Accountability Office blasted most colleges for failing to tell students how much the education will actually cost them.
The GAO studied a nationally representative sample of 176 (unnamed) colleges and measured their performance in their award letters against 10 best practices in the field. The GAO found:
Nearly two-thirds of colleges follow half or fewer of the 10 best practices.
No college in GAO's sample followed all 10. Only 3 percent followed nine of the practices.
According to the best practices, which the GAO determined, a college should estimate the net price—how much a student will need to pay to attend that college—by deducting only grants and scholarships from all key costs (e.g., tuition, fees, housing and meals, books, and living expenses). However, GAO found that an estimated 91 percent of colleges either do not include the net price in their award letters or understate the net price in their aid offers.
An estimated 41 percent of colleges do not include a net price in their offers. "This may leave students guessing how much they will need to pay," said the GAO report.
An estimated 50 percent of colleges understate the net price. "Many colleges exclude key costs and factor in loans that must be repaid. Doing this makes a college appear less expensive than it is," the report said.
Other best practices include: "itemize key direct and indirect costs," "provide a total cost of attendance that includes key costs," "separate gift aid, loans and work-study," and "do not include a parent PLUS Loan or, if included, separate and differentiate it from student loans." (Some parents can't or won't take out these loans, which are helpful to some families.)
Colleges aren't doing much better at these latter practices. For instance, only 45 percent of colleges itemize direct and indirect costs, which frequently aren't paid directly to the college. The report found that 26 percent of colleges itemize "some but not all" of the costs, and 29 percent of colleges don't itemize anything.
To solve the problems in the report, the GAO urges legislation.
"Federal law does not require financial aid offers to provide specific information to all students or use standard terms. Further, colleges are not required to send students financial aid offers under federal law," the report said.
"Recently enacted legislation created requirements for the provision of standardized financial aid offer information to certain veterans, service members, and their eligible family members. However, federal law does not require the same information to be provided to all students in financial aid offers," the report added.
New Legislation
The report was requested by Representative Virginia Foxx of North Carolina, the Republican leader on the House Committee on Education and Labor.
Foxx responded with a joint statement with Representative Lisa McClain, a Michigan Republican, which said, "Since these institutions refuse to hold themselves accountable, Congress must pass legislation to protect students and families. That's why we are introducing the College Cost Transparency and Student Protection Act. This legislation will empower students and families throughout the college shopping process and prevent postsecondary institutions from hiding their true price tag."
The National Association of Student Financial Aid Administrators also endorsed the report. Justin Draeger, president, issued this statement: "Students and families need clear and understandable financial aid information in order to make wise college-going decisions. The GAO report released today—in which NASFAA participated—highlights the ways schools are falling short in communicating college costs to students."
Draeger added, "There have also been efforts at the federal level to address this issue through legislation, including legislation that NASFAA has supported. But the higher education community has the capability to make change now. We look forward to working with schools, stakeholders, and our federal partners to help students and families better understand the cost of college today."
A blog post published Monday afternoon shined a light on why the issue matters. The post, by Rachel Fishman, acting director of higher education at the think tank New America, described her experience picking a college nearly 20 years ago.
"I narrowed my choices down to a couple of schools—one small liberal arts college sent me a frilly notification on beautiful paper, in an important looking folder that told me that I had qualified for over $20,000 in merit aid and several thousand dollars in federal student loans. The other, from a state school, was no frills and notified me that I only received federal loans as an out-of-state student," she wrote. "This seemed like a no-brainer—I had gotten a car's worth scholarship to a school located in one of my favorite cities. But the price information wasn't there. My dad and I used Excel to input the data from the two offers, including tuition pricing and cost of living information. As it turned out, even with a substantial scholarship, the price of the private liberal arts college was so high, the state school, even as an out-of-state student, would be $20,000 cheaper. The decision at that point became obvious."
New America published a report, "Decoding the Cost of College: The Case for Transparent Financial Aid Award Letters," in 2018. Added Fishman, "Nothing has fundamentally changed with financial aid offers. Institutions still neglect to list price on their offers, and when they do a vast majority understate price."