You have /5 articles left.
Sign up for a free account or log in.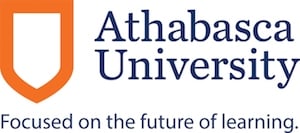 The Center for Distance Education at Athabasca University, in Alberta, Canada, has offered degree programs and conducted influential research on digital learning for more than four decades. Two of its faculty members serve as editors of the International Review of Research in Open and Distributed Learning, a leading journal for its discipline. No other institution in Canada offers a more robust training ground for experts and practitioners of digital learning.
Soon, those efforts will have a new home at Athabasca, as the provost's office has decided to transition all of the center's current faculty members and staff to the institution's humanities and social sciences departments effective July 1. The center's academic programs and ongoing research efforts will be unaffected by the move, which will bring the center's existing team into the fold of the broader university but limit its budget flexibility.
The university is portraying the move as an effort to refocus on improving digital learning on Athabasca's campus. Marti Cleveland-Innes, a professor who has served as chair of the center for five years, believes the changes could limit her team's ability to produce meaningful work that reaches beyond the university.
University provost Matt Prineas wasn't available for a phone interview in time for publication. In an email, Prineas disputed the notion from Cleveland-Innes that the center is "dissolving."
"The 'Centre for Distance Education' itself remains an entity," Prineas said. "Its future title, function and scope are decisions yet to be made by the academy, although certainly we envision a role for a re-imagined Centre in helping us to develop an innovation pipeline that supports the future learning framework."
Prineas said the university's current strategic plan points to a need for improving the university's internal investment in digital learning. He believes moving the center's team to an existing academic department will help foster a culture in which "everyone at AU sees their role here as aligning to a shared vision of leadership and innovation within this space -- digital-first learning that addresses the needs of the next century's learner."
Cleveland-Innes told "Inside Digital Learning" she wasn't aware of those plans and has no sense of what shape a new center would take -- though she assumes it won't involve her and her colleagues. 
Her team proposed last fall to expand the existing center to encompass internal technology support as well as academics and research -- but administrators rebuffed the suggestion, Cleveland-Innes said.
Though Cleveland-Innes believes the decision comes down to budget constraints, Prineas doesn't see the move as an effort to cut corners.
"There are no changes to people's roles and we need more people, not fewer," Prineas said. "If anything, CDE will benefit from some additional bench strength and administrative support."
Online Focus and Budget Woes
Founded in 1970, the publicly funded Athabasca University primarily offers online courses and programs, with a focus on adult learners. The institution's instructors were organized into discipline-specific centers until 2009, when all but two of the existing centers became traditional faculties.
The Center for Distance Education avoided that transformation because of its emphasis on research and its small number of instructors. According to Cleveland-Innes, the center's faculty members lobbied at times over the past decade to turn the center into a School of Distance Education, but the finances never made sense.
The center currently employs nine faculty members, three support staffers and two and a half professional staffers, as well as roughly 20 part-time instructors on its roster, with 8 to 10 at work during any given semester. According to Cleveland-Innes and Prineas, no full- or part-time employees will lose their jobs or see a reduction in pay as a result of the change. Three vacant full-time faculty positions will remain vacant for now, though they're still listed in the current budget.
On the academic side, the center offers master's degrees and doctorates in distance education, as well as post-baccalaureate certificates and diplomas in educational technology and instructional design.
The institution currently has 67 students enrolled in the distance learning doctoral program (with 22 more admitted this month), and 400 students either pursuing their master's or enrolled in a certificate program that could lead to a master's degree. The student experience will remain the same under the new structure, according to Cleveland-Innes. Programs will be led by Veronica Thompson, dean of the faculty of the humanities and social sciences.
The decision to shift the center's focus comes on the heels of an ominous third-party review last year of the institution's finances. Ken Coates, a consultant hired to examine the institution's ongoing fiscal struggles, recommended that the university rebrand as "the leading Canadian center for online learning" and urged the Alberta government to invest more in the institution's technology infrastructure.
Among Coates's recommendations was a call for more pedagogical innovation: "modular, on-demand instruction, increased use of emerging technologies, experimentation in visualization, gamification, and the deliverable development of commercializable intellectual property."
Debate Over Adequate Consultation
Cleveland-Innes believes the provost decided to shift the center to a different department without allowing adequate time for the center's faculty and staff to weigh in.
Cleveland-Innes said the "time on task" for discussing the center's future with the provost's team was approximately five hours last fall. Her center colleagues never had an opportunity to directly offer their perspectives, she said. She first heard news of the center's closure in March.
"The decision making process around this significant change was short, even contrived," Cleveland-Innes said.
Prineas said there was "considerable discussion" among deans and Cleveland-Innes, and that the decision represents "a journey, not a destination."
Faculty members within and beyond the center offered a motion at the institution's General Faculties Council meeting in May to extend the decision deadline for one year, Cleveland-Innes said. But the motion was voted down, with 14 in favor of more time and 18 against.
Possible Effects
The move won't completely cripple the center, according to Cleveland-Innes. Working alongside humanities and social sciences instructors might offer opportunities to draw from their expertise.
On the other hand, the distance learning unit loses budget autonomy as a result of the move. All budget decisions will have to go through administrators, who might not be as willing to let ideas develop as those immersed in the discipline would, Cleveland-Innes said.
"We're anticipating that we will have less ability to react quickly and to be able to grab the exciting projects that were often coming through our door," Cleveland-Innes said. "There won't be a door for those exciting projects to come through anymore."
News of the closure first surfaced in a report by Tony Bates, a consultant who follows e-learning and distance education issues.
Bates wrote in his May 18 article on early indications of the center's closure that he thinks the move pushes the center's staff closer to one portion of the faculty -- but he thinks the institution might have had more success with "a university-wide mandate to support new learning designs."
Bates now sees little potential for the center to become a learning technology support unit on top of its academic functions, despite the need for such campus entities as digital learning grows in importance.
"The dedicated and expert academic staff in the Centre deserve no less, and the university itself will suffer if there is no such clear strategy for making the most of the expertise that previously resided in the CDE," Bates said.
More from Digital Teaching & Learning