Creative Course Finder: Learning to Drum in a 'Double Flipped' Classroom
Students learn the basics of a new skill online, practice it in the classroom, then demonstrate their aptitude by recording on their smartphones.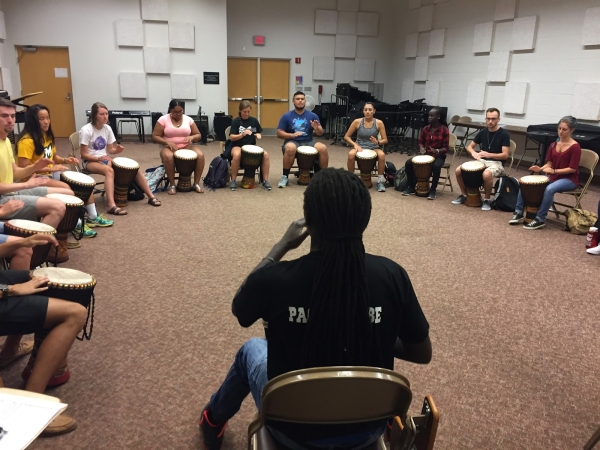 Welcome back to Creative Course Finder, our periodic look behind the scenes at classroom innovation. If you think your course qualifies for this series -- or if you've heard about a course that could fit -- send us a note at [email protected], or comment below this article. We'd love to hear from you.
Institution: McDaniel College, in Maryland
Course: African Drumming, with an unusual setup -- described as "double flipped," by Karen Rege, director for elearning and instructional resources at Harford Community College, in Maryland. Students learn drum patterns from online videos and recorded lectures before coming to class to practice in front of their instructor in person. The "double flipped" portion comes in at the end of the semester, when students use smartphones to capture themselves completing their drumming final exam.
Origins: The new course model was hastily assembled in response to a last-minute change of plans. The professor of the World Drumming class at McDaniel fell ill and needed to be out for the rest of the fall 2016 semester. McDaniel's music department head, Robin Armstrong, called in a favor from her old friend Rege, whose husband, Pape Demba Samb, is a Senegalese drummer. Samb was willing to fill in for the absent instructor but could only make it to the Maryland campus -- two hours from his Delaware home -- for a once-weekly 90-minute class, instead of the typical three-hour sessions.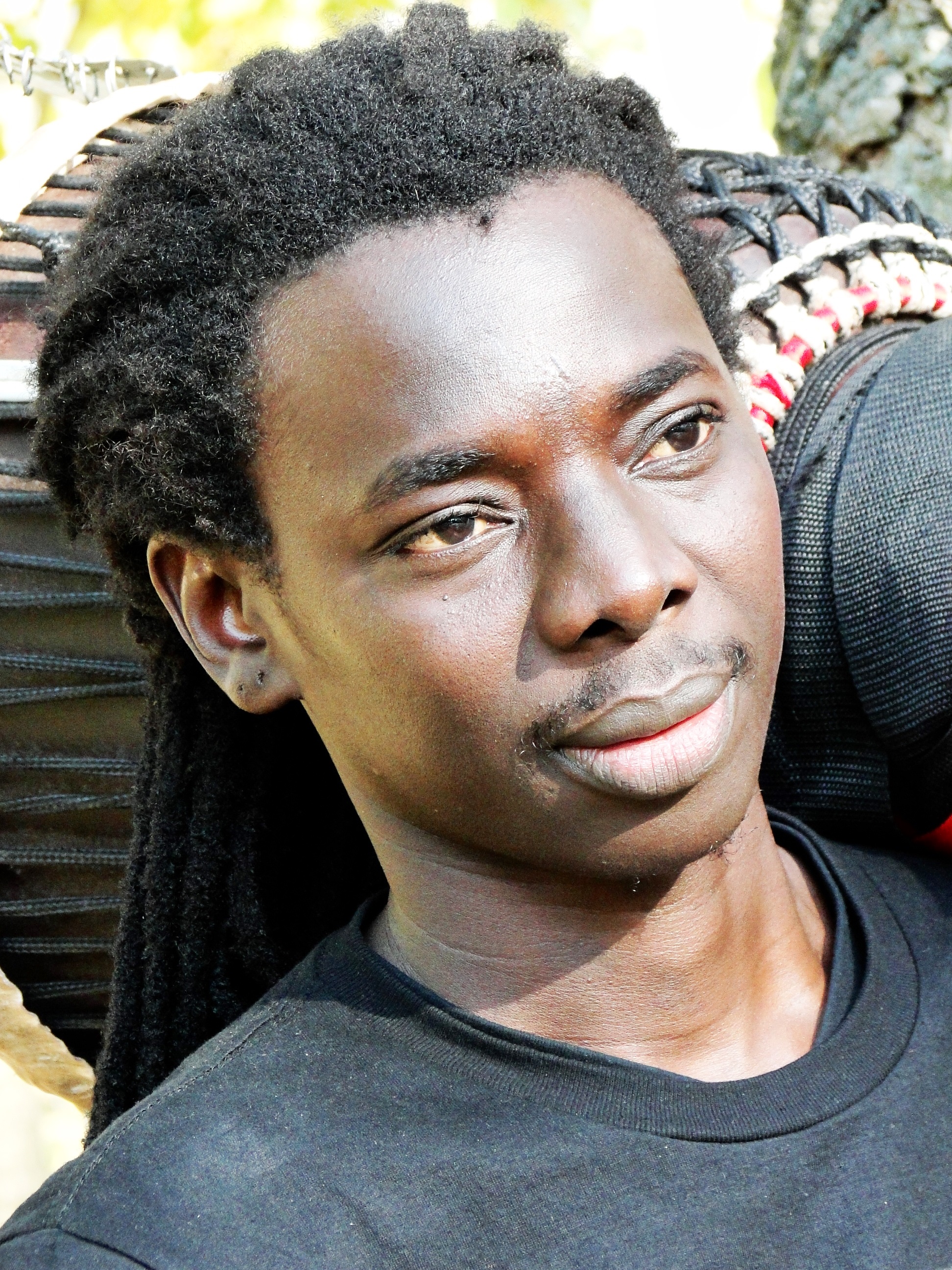 African drumming requires face-to-face ensemble playing, which meant the 90 minutes had to be devoted to ensemble practice, leaving little time for more individualized instruction.
Samb also doesn't speak perfect English, so a traditional lecture format would have been challenging. Instead, he and Rege, who manages a team of four instructional designers at her institution, brainstormed a course structure that prioritized action over words. Instead of learning new skills in class, students scrutinize online videos and refine their technique in private. Then they produce videos of themselves -- each assignment slightly more demanding than the last. As they get more comfortable, they also get together outside class for group assignments.
That model helped the fall 2016 class finish the disrupted semester. The following fall, Rege and Samb started offering the full class in the double-flipped format.
Challenges: Rege said she and her colleagues conducted research but couldn't find many examples of practical music classes using the flipped model; it's more common in academic music classes like music theory and composition.
The drumming itself requires patience and attention to detail -- Rege and Samb wondered if such precision would be achievable remotely.
"They look simple enough, but if you try to play them and play them for a long time, you have to build up some physical stamina, your mind can start to wander, and if you're off for a fraction for a second, it'll throw the whole group off," Rege said.
The most difficult part, Rege said, was explaining the model to students, many of whom were so accustomed to the traditional face-to-face environment at a liberal arts college that the concept of completing some work outside class was new to them. Samb made sure to respond frequently to students by email and keep open lines of communication so they didn't feel isolated during the online portions.
"We had to very clearly explain exactly what happens on each scheduled day of the course," Rege said. The students soon caught on to the benefits of a flexible schedule, though, according to Rege.
Outcomes: Most students have smartphones already and use them frequently, which made the requirements of the class a natural extension. Attendance during the first semester of the new format was more than 95 percent, and the instructor tallied a 98 percent on-time submission rate for assignments. When registration for the second semester began, both 15-student sections filled up in a day and a half, and several students reached out to Rege asking to get on the wait list.
"We had never seen anything like it," Rege said. "They have just taken to it like ducks to water."
Grade outcomes are more difficult to assess, because students' success depends in part on their willingness to practice and improve.
"Most of these students have never touched a drum in their life," Rege said. "It's basically how much did you practice, how much did you learn, did you go and fix it?"
Future: Rege hopes to eventually record some of the drumming content using 3-D video as well as virtual and augmented reality tools for a more immersive experience.
She and Samb are workshopping for spring 2019 a second-level follow-up to the course. Rege also wants students to get a better sense of the music's cultures of origin, through images and videos that augment Samb's topics like dance and education.
She sees this model as potentially workable in other hands-on disciplines like nursing and biology.
"A few years ago I would have said the video quality might not be there, but for the most part most of the students now have a cellphone that can do video," Rege said. "The quality, I think, is pretty good."
You may also be interested in...
Inside Higher Ed's Quick Takes